The wood-fired pizzas at Pizza Factory, the newest pizza dining experience in Colombo are edible works of art. Finished to perfection with thin and crusty textures and a hint of smokiness, the team of culinary experts working behind the scenes at Pizza Factory are dedicated to providing customers with a one-of-a-kind authentic Italian wood-fired pizza experience.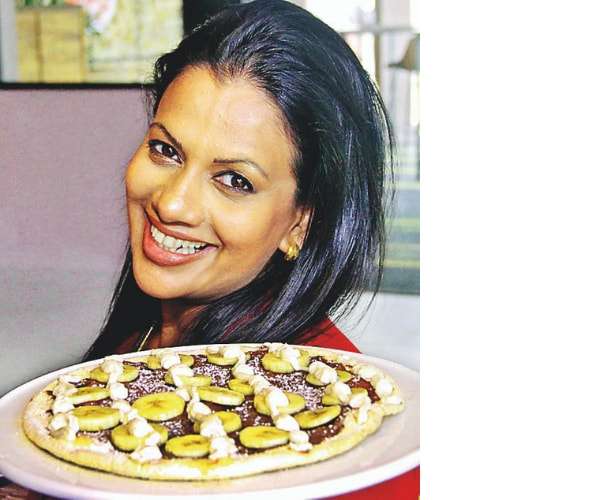 "We were having pizza at a friend's place in Negombo and it was then that we thought that we were missing out on quality Italian pizza in Colombo," opined Sangeetha Weeraratne, one of the partners of the venture. "With our love for food, we thought this is the type of pizza that people should taste. This is how the idea emerged and we had a chat with Tiron MacDonald who was living in Italy for a long time. He had knowledge on Italian food and the know-how on how the operation should run."
She further said that although it was quite a huge investment they didn't want to compromise on anything because it is food. "The oven, flour and main cheese are brought down from Italy while the other cheese is being made in-house. The main taste is cheese and flour. So we are concerned about what we buy."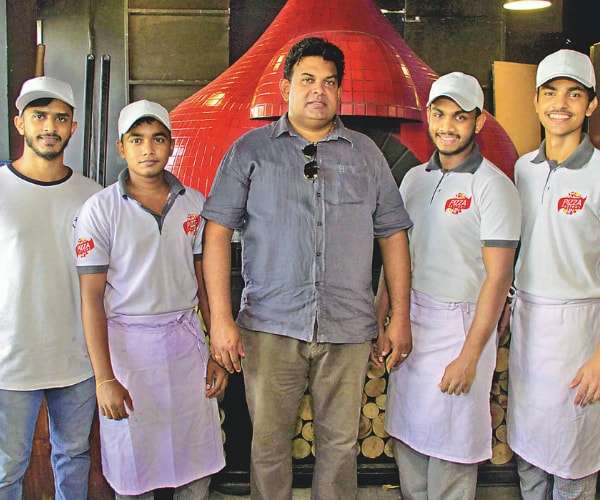 A delectable selection
We tried 6 out of the 12 varieties of pizza available at Pizza Factory and each one of them was second to none. Among the favourites is Pizza Romana made with a combination of ham, mushroom, cheese and BBQ chicken. The Four Cheese Pizza is a must-try for all those who want a vegetarian option and especially those who love cheese. This includes an assortment of Mozzarella, Parmesan, Emmental and Ricotta cheese. Another must-try is a special pizza that includes Pork ham, salami, Bruschetta, Parmesan and a special kind of meat to give it an extra taste.
The Chicken Supreme is for all chicken lovers as it comes with devilled chicken, chicken sausages and BBQ chicken. The seafood pizza includes juicy prawns and a variety of seafood.
For dessert, you do not have to consider between usual dessert options as Pizza Factory has its own signature Nutella Pizza which is one of the best-sellers today. It includes bananas, an abundance of Nutella and sweetened Ricotta cheese.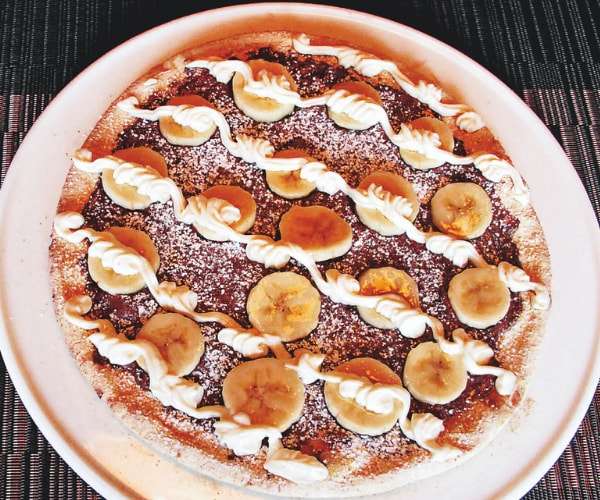 All pizzas include cheese and tomato as a base and come in medium (eight inches) and large (12 inches) option. Prices begin from Rs. 450 upwards except for their special pizza which is priced at Rs. 2500.
A cosy dining experience
If you want to move out of the everyday office atmosphere and have a meeting with colleagues while savouring a pizza, then Pizza Factory is the place to be. Equipped with a soundproof private dining area that can accommodate up to 12 pax, Pizza Factory is a cosy space to try some delicious pizza with your loved ones.
PHOTOS Pradeep Dilrukshana