Rice and Curry. Sri Lanka's staple food. No matter who you are or even where you live, if you are born Sri Lankan you have to be a fan of this traditional cuisine. But more than the everyday rice and curry that you might eat at home have you ever been to your grandparent's home in a village area and tasted the original Nelum Kole Rice.
After a hard day all day, the farmers would sit down at a ledge and stare at the beautiful scenery of acres and acres of lush green paddy and open up their bundles of steaming rice wrapped in a Lotus Leaf. It is a feeling that can only be experienced, the description does it no justice.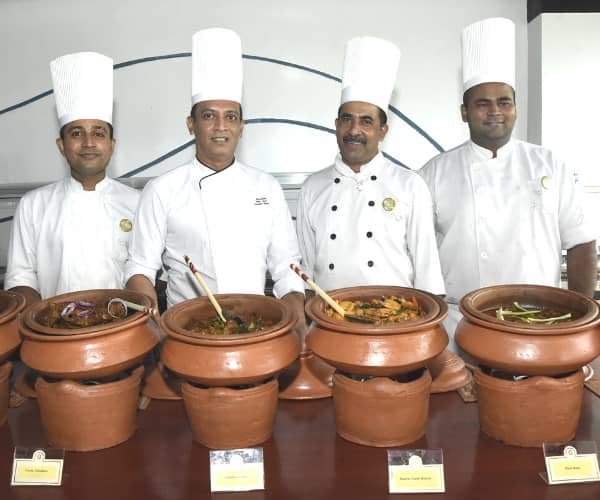 I've never done any actual farming myself but after an exhausting day of playing in the paddy fields and swimming in the lake as a kid, there is honestly no other food that satisfied my hunger than a delicious bundle of rice and curry. No amount of fast food or fine dining could even compare to that experience.
Fast forward a few years to 2021, many of us honestly have no time to do trips to the village, and even if we do we have no real peace of mind to sit down and enjoy such a meal. All that aside, the concept of plates has taken hold of villagers as well and no one really enjoys a true Rice and Curry wrapped in a Lotus Leaf.
Enter the Blue Lotus at the Galadari Hotel. If you are craving a traditional Rice and Curry wrapped in a lotus leaf, well now you can get one every Sunday from the Galadari Hotel. It's almost as if they read our minds.
Having gone last Sunday to try it out for myself, I have to say I almost teared up while eating. The aroma, the taste, and the texture of the food evoked a strong sense of nostalgia and transported me back to when I used to enjoy such a tasty meal back in my great grandparent's little house atop a small hill looking out into the breathtaking scenery of the vibrant paddy fields.
Featuring 7 types of traditional rice from White and Red Kekulu to Kalu and Red Heenati to Kuruluthuda Rice and my favourite Suwadel they have quite a choice for any of your cravings. You can choose your pick of rice and then move on to the protein and veggies.
The price of the meal depends on what protein you choose (refer to the prices below). There's something for everyone with a number of options ranging from Fish, Tank fish, beef, and mutton to prawns and chicken.
You can also choose 3 types of vegetables depending on what is available on that day. I had potato curry, polos and aguna kola sambol. Papadum and Jaadi were available as well. Served on a Lotus Leaf the food was just impeccable. I enjoyed every bite of it and my Lotus Leaf didn't have a single grain of rice left on it by the time I was done. I was on cloud 9!
What better way to end such a good meal than with dessert. At an additional price (mentioned below) you can get a dessert of your choice to finish off your heavy meal. Speaking of finishing off my meal with dessert, I immediately thought of the time that Andare had to eat Curd and Treacle after stuffing himself to the brim with rice. Andare claimed that no matter how full he was his stomach would simply make room for the king of desserts, Curd and Treacle.
In keeping with the wise words of the court comedian, I decided to order Curd Cake with treacle as my dessert of choice. Now keep in mind that this wasn't your traditional curd and treacle. It was more of a curd cheese cake with treacle poured lightly on top. Personally, I wouldn't have opted for something this fancy and would have preferred the regular dish but nonetheless, this tasted great as well. In terms of flavour I had nothing to complain about and would have loved to stuff myself with another bowl had I not been so full (more full than Andare could have ever imagined)!
Aside from the Curd and Treacle they also featured innovative desserts made from local ingredients such as Ginger Pudding, Beli Cream Pudding, Jaggery Pudding, and Jak Fruit with Black pepper mousse just to name a few.
All in all, I really enjoyed the meal and would highly recommend anyone to take some time off their Sunday afternoon to take this trip down memory lane. It's a perfect outing for your family and friends to enjoy the true flavour of authentic Sri Lankan cuisine presented in a traditional way at the Blue Lotus!
The spread is available every Sunday from 12 - 3 pm so make sure to place your reservation today!
Prices
6.
Curry Chicken - Rs. 1000/-
A dessert of Choice can be purchased at an additional Rs. 400/-
Photos Nimalsiri Edirisinghe