When I first visited Mongolian Street down Chitra Lane in 2021, Shevon told me how he hoped to move to a bigger and better location in a couple of years. Forget "a couple of years", in less than just one year, amidst a pandemic that brought many restaurants across the country to its knees, Shevon Perera and his Fiance Ronali Goonetileke the co-owners of Mongolian Street have expanded to a central and a much more prominent location at No.45, Thimbirigasyaya Road Colombo 5. It's right on the side of the road and the big red sign with the white font is quite hard to miss!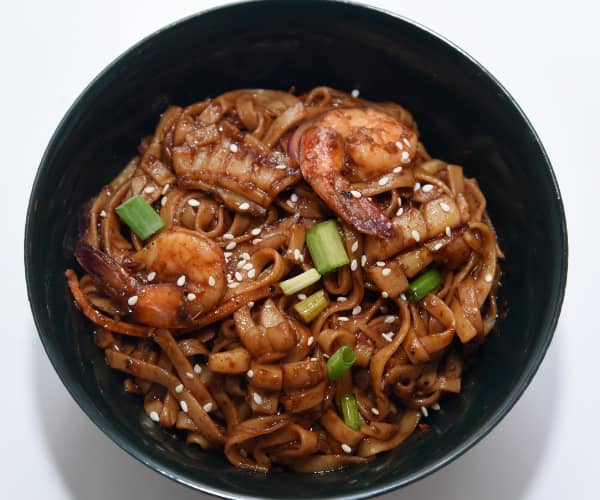 The restaurant is still in its early construction stages and although the ground floor is fully completed the upper floor which is poised to host the bulk of its dine-in customers is still a work in progress. The ground floor was decorated with an artistic eye featuring beautiful paintings, light coloured walls, and furniture to match. The ambiance was soothing and almost romantic with brilliant lighting and relaxing music playing in the background. They are currently taking reservations only for dine-in and have the space to fit 4 people.
The food was as always top-notch. I wouldn't hesitate to recommend Mongolian Street as the official food supplier for any party as their food serves the dual purpose of being a great side as well as a heavy meal! From their signature Hot Butter Cuttlefish to the Chefs Signature Chillie Beef as well as an array of delicious Chicken, Beef, and Seafood main dishes Mongolian Street never fails to disappoint in their variety of fusion Mongolian cuisine.
Instead of going for the regular dishes on the menu, I asked the Captain of the Kitchen Nayan Abhishek if he could curate a special dish just for me. The result? A Beef and Seafood Noodle! Shevon himself was quite skeptical at first as to whether the combination of flavours would work but after trying it I think they might consider making it a regular on the menu! What I really love about Mongolian Street is that they are very generous in their serving. Each bite consisted of at the bare minimum a piece of beef, cuttlefish, or prawns and the quantity of noodles was enough to bring me to the brink of being full (which for me is saying a lot!).
There haven't been any drastic changes made to the menu. They still feature their trusty and my favourite Spicy Beef Noodle.
The Lamb Mongolian is another top pick, and if you do decide to go there I highly recommend their "Wok Fried Mixed Noodle" as well! The noodle they use is a special Chinese noodle that's made of wheat and sweet potato. Paired up with your preferred protein, spices, and the yummy in-house sauce they add, I can genuinely recommend any of their noodle dishes straight off the bat. They also feature what is easily the best Mongolian Rice in Colombo but my personal preference will always be the noodles.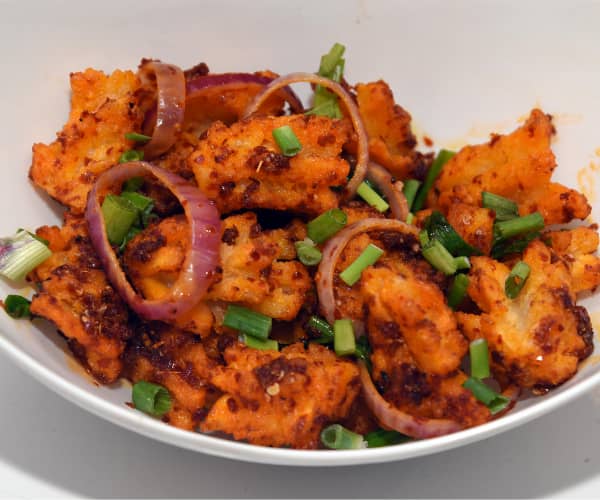 A regular portion of any of these dishes would be enough for a single person but they also have the family pack priced at Rs. 2990/- which is ideal for about 4 people.
My top recommendations for the sides are the Hot Butter Cuttlefish and the Szechuan Style Beef. Pair this up with your evening drink, relish the experience and thank me later!
Desserts feature the legendary Chocolate Biscuit Pudding and the Peach Delight Pudding. I've mentioned this in both reviews we did in the past and I will reiterate again because no matter how many times I praise this CBP I can never do it justice! The Chocolate Biscuit Pudding made by the one and only Ronali Goonetileke gets the crown for CBPs in Colombo. The only time I seem to be able to get a hold of this delicious treat is when I go for a review because every other time they are always sold out! So if you want to try it you better call and preorder.
All in all this new outlet of Mongolian Street is more calm, spacious and much more convenient to reach than the previous one. In terms of food, I'd still rank it as the top Mongolian restaurant in Colombo. So the next time you get a craving for Mongolian Food or even just for a creamy, chocolate-filled CBP you think first of Mongolian Street!
077 777 7270
@mongolianstreet
No. 45, Thimbirigasyaya Rd.
Colombo 05