The Disneyland of honeymoons. The playground of the super-rich. The Maldives is the ultimate vacation destination that oozes opulent indulgence. Boasting turquoise-hued waters, white gold sand and sparkling sunsets, this scattered archipelago is indeed a heaven on earth.
The Maldives is renowned for its unyielding reputation as an expensive holiday destination, and I was guilty of this presumption myself, that is, until I travelled to the Maldives recently. Allow me to debunk the myth and let you in on the open secret - the Maldives is a LOT more affordable than you think. Not like Vietnam or Bali affordable. But affordable enough to grant you an unimpeded gateway to one of the most idyllic locations in the world.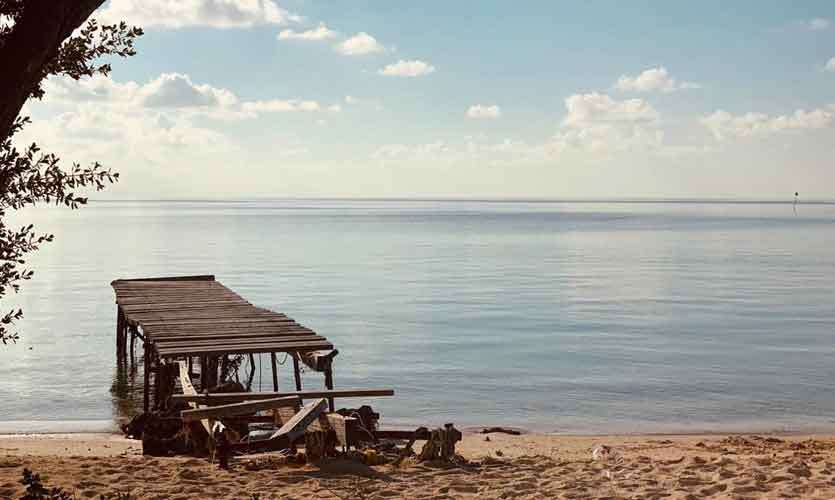 The Maldives Experience
The Maldive islands are synonymous with diamond-clear waters and resort indulgence. And for good reason. Resorts go all out in curating an exclusive experience for the guests. Unsurprisingly, the price points are always on par with the services offered, which are considerably steep. As Resorts comprise an entire island, there is often no chance of an impromptu excursion, and you are relegated to enjoying the expansive views and the many services offered within the resort. This is also why the Maldives is touted as catering primarily to the honeymoon market. But more recently, there has been a rise in family-friendly resorts, ensuring that there is plenty to keep young travellers engaged and entertained.
Paradise Unlocked
Ever since the Maldivian government relaxed its rules restricting tourism to only resorts on uninhabited islands, a number of homestays, guesthouses and mini-hotels have been popping up on many of the locally inhabited islands. And considering these varied accommodation options belong to the budget-friendly end of the spectrum, there is really no excuse not to visit.
The Maldives has more to offer beyond the "beach-resort-rest and rejuvenation" trifecta. True, the many hues of the ocean are stunning and will have you spellbound. For someone who loves the beach as much as I do, I could easily spend more than a week just enjoying the view, unashamedly mesmerised by it. But it is easy to see why this may not appeal to everyone.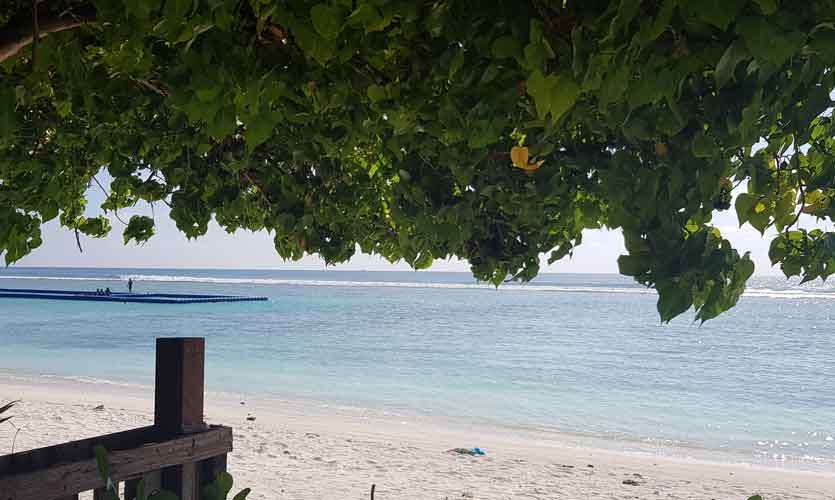 No matter where you stay, you have many options to keep yourself busy, and your resort, hotel or guesthouse will be happy to organise excursions like snorkelling, diving, surfing and fishing trips, including visits to sandbanks, shipwrecks and other nearby islands. The Whale Submarine tour from Male also comes highly recommended.
Best of Both Worlds
Thanks to the burgeoning affordable accommodation market, travellers to the Maldives can enjoy the best of both worlds. Many small-scale hotels and guesthouses organise Resort day tours, which means you can enjoy many services of a resort of your choice, but with a minimal, and most importantly, wallet-friendly price tag. Or you could opt to stay at a guesthouse, concluding your stay with one night at a resort. Depending on your needs and the offerings of the Resort, you will end up paying upwards of LKR 30,000 for a night. An overwater bungalow will obviously set you back a lot more than the resort's other room types, but if you've been saving up, then the splurge may not hurt your wallet too much.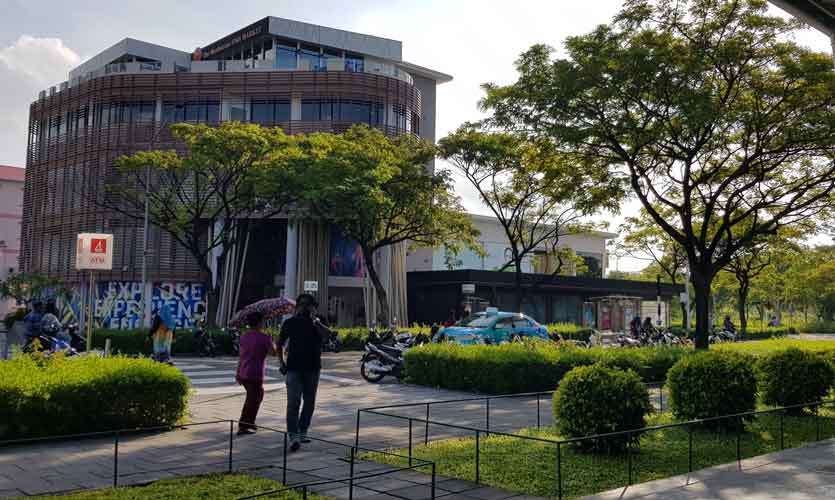 Spirited and Chaotic Male
Many tourists give the Maldives' pint-sized capital Male a hard pass and it's easy to see why. Male is a predominantly claustrophobic concrete jungle with not much to offer. In this densely populated microcity, residential properties fuse with offices, cafes and stores. Roads and alleyways are narrow and congested. A cleaner, yet more feisty counterpart of our very own Pettah, Male does have its redeeming points. Though notoriously lacking in the island vibe department compared to its fellow islands, political street art, a smattering of mosques, busy cafes, and a pulsating cultural underbelly define this quirky city. Visitors to Male often visit the Grand Friday Mosque, Sultan Park, and Independence Square, which are as touristy as the city gets. In spite of the city's blatant lack of touristy appeal, I quite enjoyed the vibe of the city with its dynamic undertow, and I suggest you give it a try. After all, Male is so tiny you can get around the entirety of the city in no time!
For an added adventure, head over to the nearby Vilimale - better known as Vilingili - a little island just a 1km ferry ride away from Male. A hangout spot for Male residents, and the occasional tourist, Vilingili is defined by houses painted in bright hues, and expansive streets with a touch of cosmopolitan living. Ideal for a lazy evening walk, you can chill by the beach at one of the island's many restaurants while enjoying a - nonalcoholic - drink.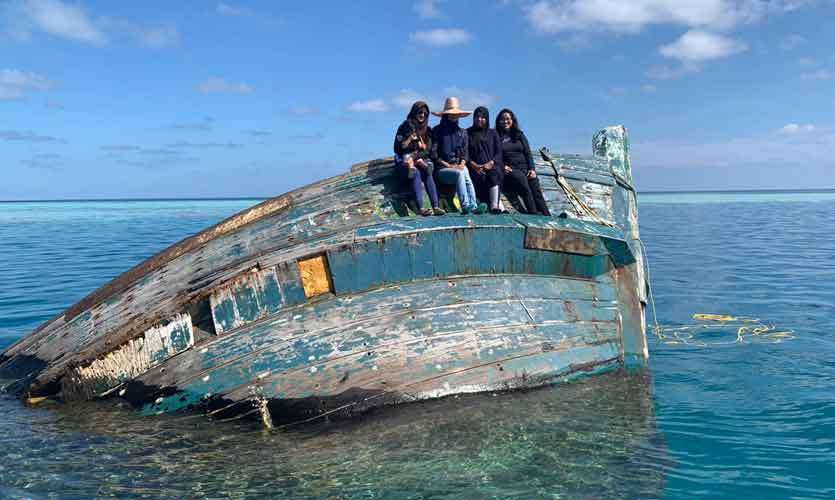 Urbane and ambitious Hulhumale
The new kid on the block, Hulhumale is an artificial island created in order to support the expansion of Male, but don't let this dissuade you from visiting or even staying in Hulhumale. This fledgling city manages to find an equilibrium, balancing residential spaces with a considerably hip neighbourhood quite comfortably. Tea shops line the shore, and hookah lounges and coffee shops are popular hangout spots among tourists and locals alike. I found myself loving the leisurely ambience here, a salient juxtaposition to that of buzzing Male proper. I spent my evenings here exploring and doing as Maldivians do when in Hulhumale, enjoying a hot cuppa tea, snacking, unpretentious conversation and excellent views at the island's many tea spots.
Laid Back Keyodhoo
While Vilingili and Hulhumale paved way for an insightful glimpse into Maldivian living, they were a lot more urban, devoid of the heart and soul of typical island living. This declaration may come across as utterly preposterous considering both Vilingili and Hulhumale are islands, but they are considerably developed, a far cry from the simplicity of the more remote islands. Keyodhoo, an island in Vaavu Atoll, permeates an unhurried vibe, features no roads and is home to islander hospitality. Case in point, having disclosed that I thought the taste and the freshness of the fish in the Maldives was unmatched, I was invited to a home where they BBQ'd freshly caught fish just for me!
Organising a boat to a nearby shipwreck was just as easy, considering the island was so small and everyone knew everyone! The locals were also amused by my enthusiasm for trying out the undhoali, and my love for the joali fathi (traditional roped seats) which initially looks super uncomfortable, but are actually pretty comfy to sit in. You can find locals - either groups of men or women - seated on undhoalis and joali fathis come evening, engaged in affable chatter while chewing areca nut or smoking hookah.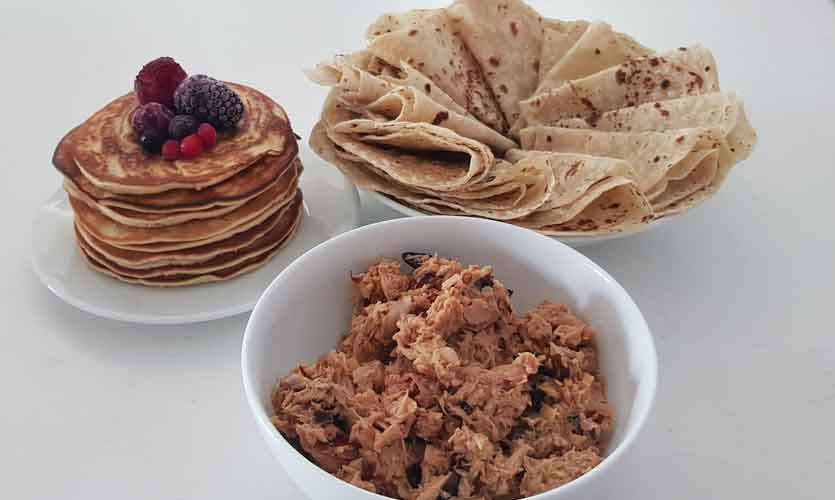 Know Before You Go:
The Maldives is a Muslim country, so unless you are on a resort, you can only wear a bikini on any island's designated "Bikini Beach".

Alcohol is only available in resorts. Locally inhabited islands such as Maafushi have a way around this with alcohol available offshore on a stationed boat.

Resorts accept US dollars and credit cards. Everywhere else, you would do well to have Maldivian Rufiyaa on you.

Change any dollars you have at the airport. You won't find money exchange counters on most islands, if at all.

Make a checklist and pack everything you will need: medication, subblock, and swimwear. Especially if you are staying at a resort, these items are available at exorbitant prices.

Know where your island is located. Some islands can only be reached via seaplanes, which are EXPENSIVE; oftentimes way more than what it will cost you to travel to Male from Sri Lanka.

If you arrive after sundown, you will have to stay a night either in a Male or Hulhumale hotel. Speedboats hired late at night are expensive and you'd rather spend less on a hotel.

The resort, budget hotel or guesthouse will often organise transport for you. Be sure to check with them beforehand.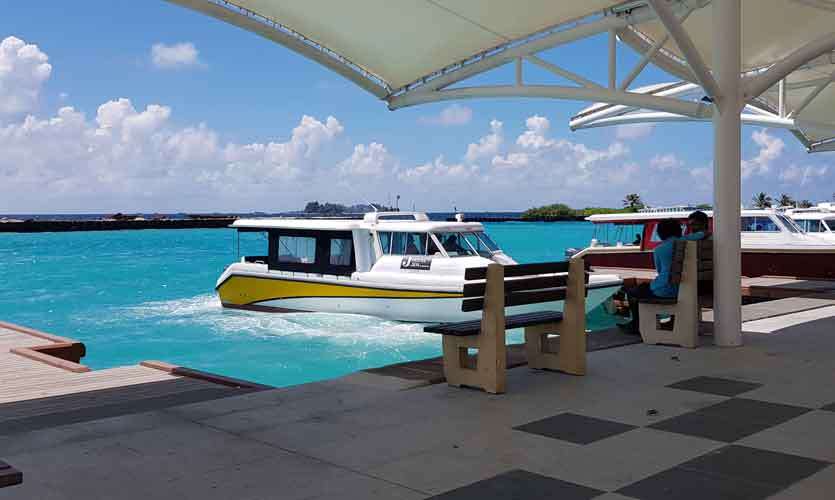 Most islands can be explored in less than 20 minutes. For larger islands, rent a scooter.

If you want a quieter experience, skip Maafushi, which may be too crowded due to its proximity to Male and its budget accommodation.

Male and Hulhumale have many cafes and restaurants owned by Sri Lankans! You'll definitely see a Pilawoos or a Dine Mor!