The Manhattan Fish Market (MFM) is one of Asia's leading seafood restaurant chain that has over 72 restaurants in Asia and Middle East including, Singapore, Malaysia, Indonesia, Thailand, Japan, UAE, Maldives and Sri Lanka among others.
Having opened its doors in Sri Lanka back in 2013, MFM has continued to be a popular choice among diners for over 7 years and is considered as a premiere destination for fresh, quality seafood.
MFM recently opened its outlet at the One Galle Face Mall and has already garnered a steady stream of customers since its opening.
We popped by for lunch on a busy Monday curious to check out the all new Gen 7 outlook and new menu.
AMBIENCE
Located on the lower ground floor at One Galle Face – it's hard to miss MFM with its bright and lively black and yellow décor. The new Gen 7 brand look is youthful and vibrant and instantly appealing. It's also undoubtedly one of the most popular eateries at One Galle Face with a constant influx of customers filtering in and out for the lunch and dinner rush.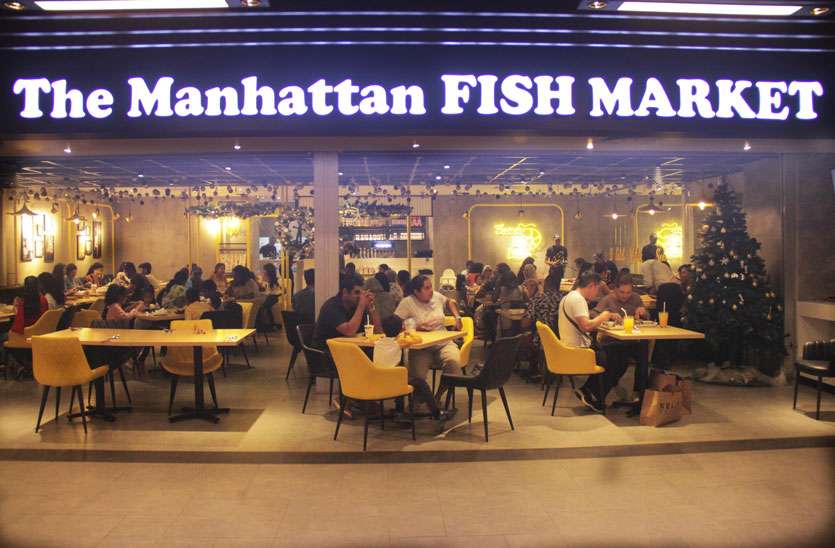 DRINKS
MFM has a great selection of drinks ranging from coolers, quenchers, shakes, mocktails, floats, juices, tea and coffee. The drinks had quite a few quirky names such as the 'Cheeky Monkey', 'Happiness Infusion' and 'Gummy Bear' that all sounded promising and the latest addition is the Botanical Passion with earl grey tea infused with passion fruit and green apple nectar.
Since it was a particularly hot day, we personally opted for something simple and ordered their Iced Peach Tea (Rs. 390) which was cool, sweet and refreshing.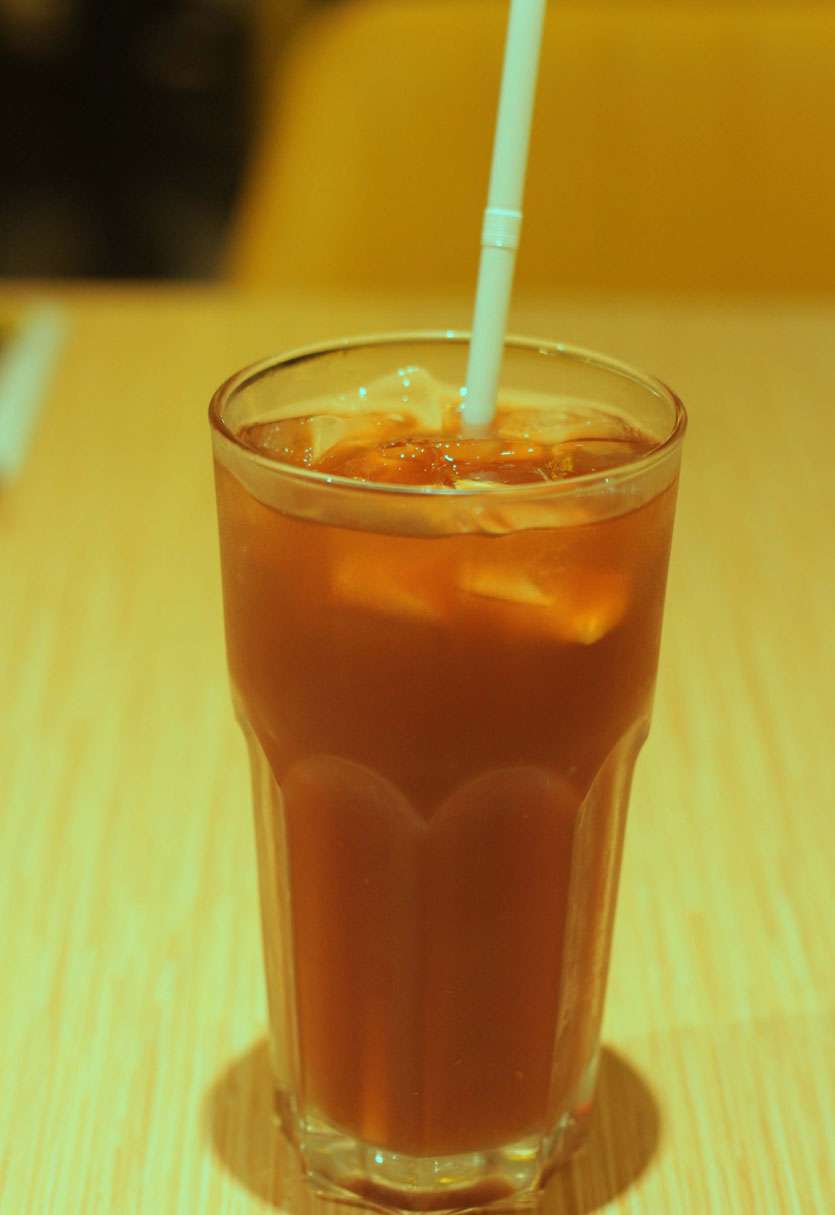 FOOD
One of the main focuses of MFM's new Gen 7 concept is the new menu that's promised to be bigger and better and tastefully curated to customer preferences including light bites, a kid's menu and healthy options for those that are health conscious along with a few exciting changes and additions.
MFM's signature Fish 'n' Chips is without a doubt a diner - favourite and is a popular go-to dish at the restaurant. It's a 3-step procedure in which you first choose your choice of fish from dory to salmon to even shrimp or chicken. Then your choice of batter either from their new flavours of cream cracker or cookie or crusted batter or stick to the original batter and finally decide if you'd like an add on to your dish such as calamari rings or fresh oysters.
We picked out Dory (Rs. 1190) as our choice of protein and we personally loved the soft, melty texture of dory combined with the crisp batter. One of the new upgrades to the Fish 'N' Chips also includes switching to bottomless fresh hand cut chips that a super crispy. The dish is also served with a tartar sauce of your choice that you can serve yourself at the sauce station and includes new flavours such as garlic herb, curry tartar, spicy grapefruit tartar, lime tartar, BBQ tartar and spicy tartar.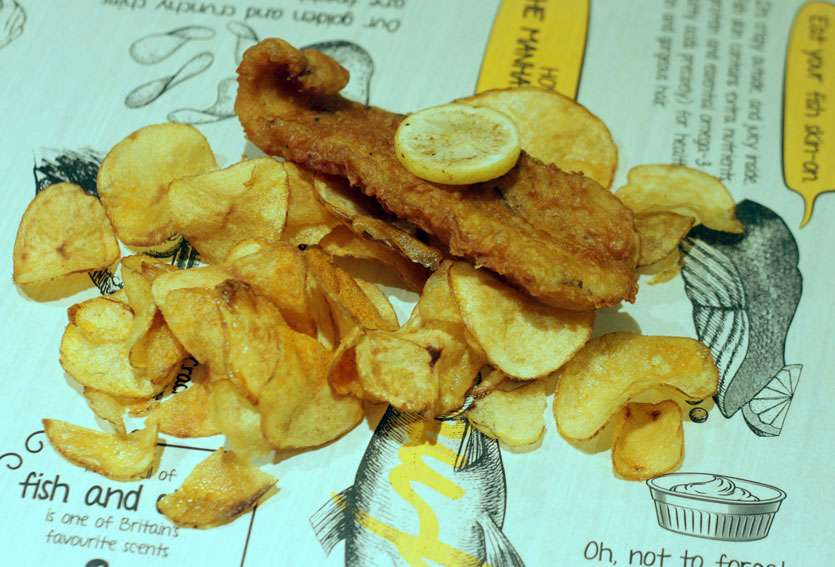 MFM also does great sharing platters where diners can now choose to have their seafood fried, poached, grilled, baked or flamed. Opting for the theatrics we chose the flamed option and ordered their Manhattan Star Platter (Rs. 3990) with flaming prawns, herb mussels, calamari, battered oysters, veggies served on a bed of aromatic garlic herb rice and spicy Mediterranean baked fish on the side. A staff member comes and flames your food at the table with a cooking torch and it's all very flamboyant so we really liked this signature MFM move! We shared the star platter among 3 people and the assortment of seafood allowed each of us to have a fairly good portion. We particularly didn't enjoy the spicy baked fish dish on the side but really liked their battered oysters and herb muscles.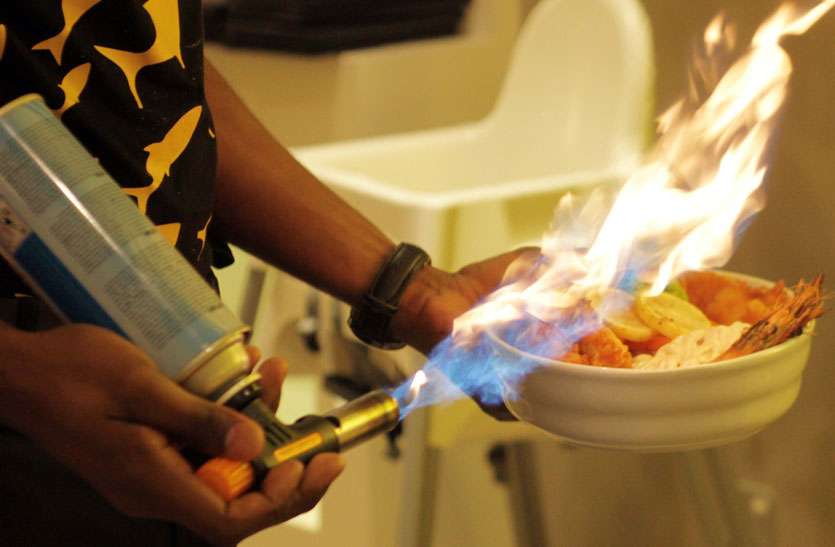 Something we really enjoyed off their new additions was their Signature Salmon Cubes Pasta (Rs. 2590). A creamy spaghetti dish tossed in milky and shiitake mushrooms with chunky cubes of fresh salmon – this new addition is a must try!
If you do prefer your seafood Sri Lankan style, MFM now has Local Delights where you can have your choice of protein (chicken, fish or shrimp) made in the local styles of Miris Malu Curry, Coconut Theeyal Curry or Sweet 'n' Sour served with a side of garlic herb rice.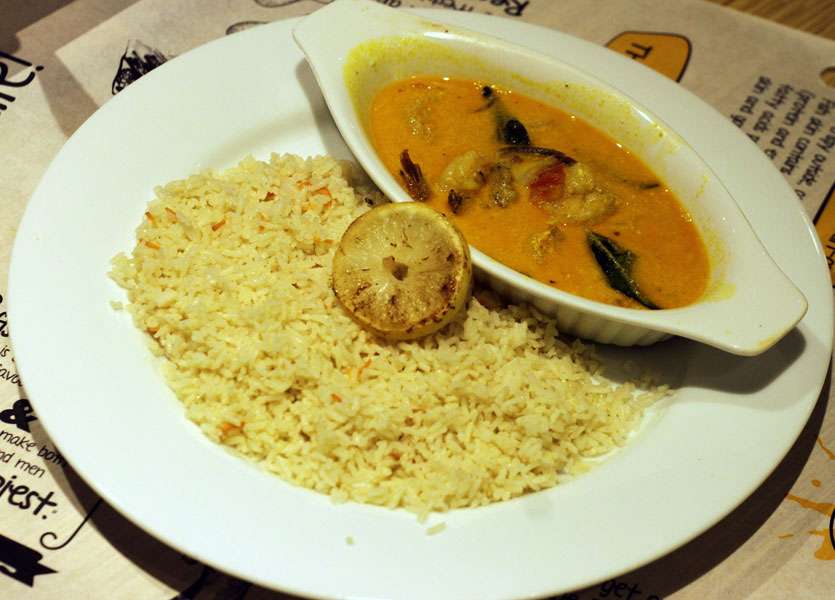 Service
The MFM gets pretty packed during the lunch and dinner rush and because of that service takes a bit of time. On our visit, we unfortunately found the service to be a little lackluster in terms friendliness and eagerness to be of help and give recommendations so we hope it was simply an off day!
Overall
It's clear that MFM is a popular place to dine and the new outlet at One Galle Face now makes the restaurant a lot of more accessible for regulars and new diners. The new Gen 7 design is fun and vibrant and the new additions to the menu are definitely worth checking out!
Our Pick – The Signature Salmon Cube Pasta is an absolute delight!
Address – No.3, Deal Place, Colombo 03
Lower Ground Floor, One Galle Face Mall
Website - http://www.manhattanfishmarket.com/srilanka/
Pics by Pradeep Dilrukshana