Epitomising Myanmar's captivating beauty
As our journey around magical Myanmar comes to end we visit the scenic Inle Lake, an ethereal place that has a captivating beauty which will leave you enthralled.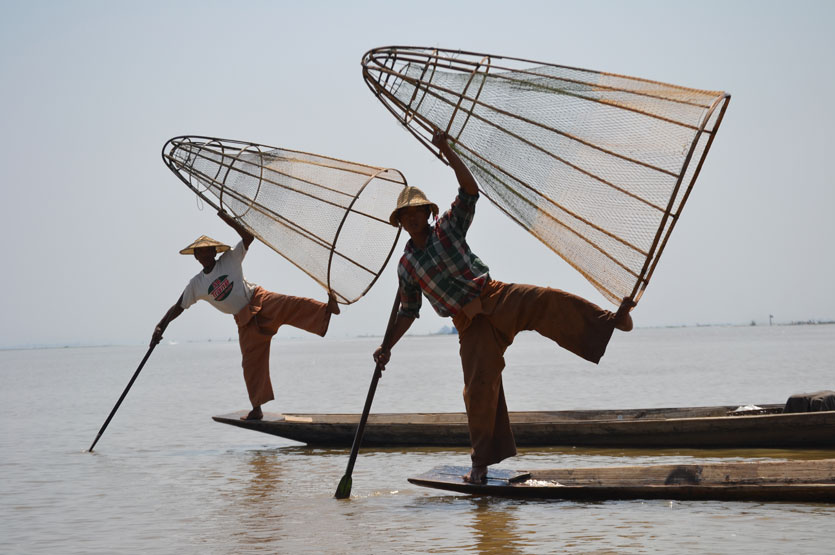 Inle Lake is located in the heart of the Shan Plateau. It is a beautiful highland lake, 900 meters above sea level. The lake is 22km long and 10km across, and inhabited by many different ethnic nationals of the area. The Intha people are the Lake dwellers who are unique for their leg rowing. Leg rowed traditional boats are the main ceremonial attractions of the Inlay Lake. Travel to the lake is by narrow speedboat. Whilst traversing on the lake you are treated to the spectacular sight of fisherman showcasing their fishing skills which is reminiscent of an over-the-water ballet with conical baskets and oars for props—all while balanced on the bows of their boats.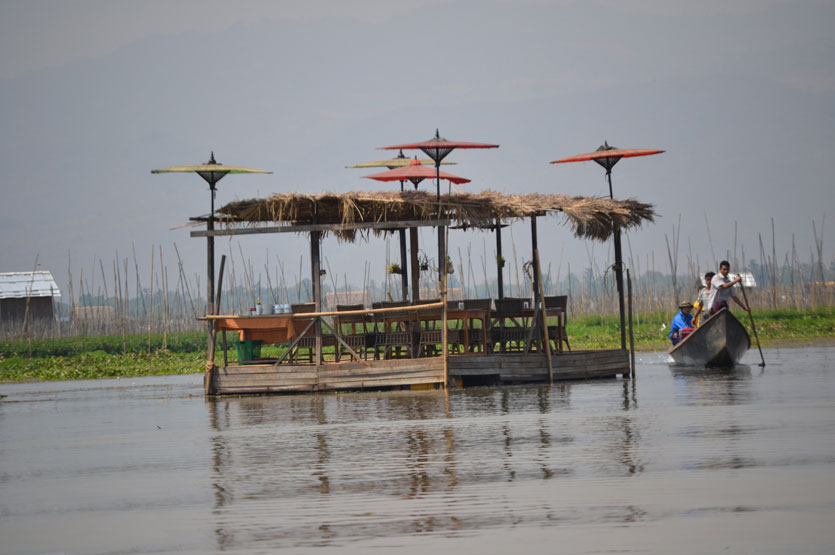 Life on the shallow, 13.5-mile freshwater lake is utterly captivating: With no roads or sidewalks to speak of, locals and visitors alike get around in one-person-wide wooden boats outfitted with outboard propellers. Villages of rustic single and two-story wooden stilt houses straddle active waterways. Fishermen work the lake, using a mesmerizing one-legged paddling technique you won't see anywhere else in the world. Hydroponic tomato farming is also big here, based on an aquabiotic system in use since the 1960s. Cruising along channels hemmed in by floating gardens is simply sublime.
Inle Lake has been a major Myanmar weaving center for over a century and its chief artisans are based in the village of Inn Paw Khon. You'll hear the looms clacking away through open-air windows as you come in to dock. It's a big enterprise by Myanmar standards, with several tidy buildings housing twenty-plus looms apiece. Everything, from the dyes to the finished scarves and longhis (the Myanmar sarong), is done here by hand, by women of all ages it is said the woman are more precise than men and I for one will not be arguing with that! The eldest women approve designs and dying techniques, their experience and taste still invaluable, even as their eyes fail on the looms. While woven textiles can be found throughout Southeast Asia, Myanmar is the only place to make lotus fabric - and Inle Lake is the perfect place for it, as its shallow waters create ideal growing conditions for the flowering plant. You can buy it directly from the source here, for an authentic, made-in-Myanmar souvenir.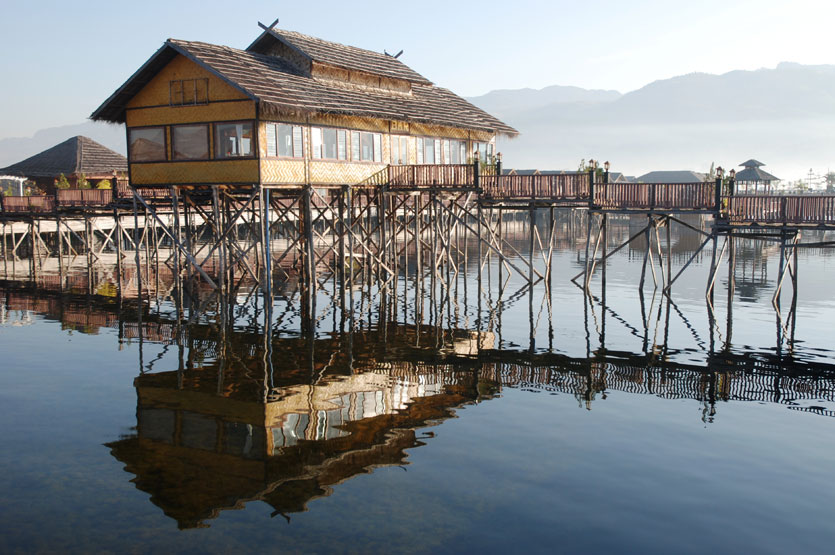 Over 200 monasteries dot the lake, but all boats lead to the unusual Nga Hpe Kyaung, more commonly known as Jumping Cat monastery thanks to the dozens of resident cats trained by monks to "jump" through hoops. The cats don't do much jumping on command anymore, but they do stretch out on the floor, walk the rafters, and wander about at will—as cats are wont to do. The building itself is a splendid wooden stilt structure that dates from 1890. Cats aside, the monastery also houses an impressive collection of ornate Buddhas, brought by area residents for safekeeping during World War II and never taken back.
I've seen many beautiful sunsets in my life but the sunset at Inle Lake is definitely hard to beat. A myriad hues of orange converge as the sun sets while fishermen use the setting sun as an ideal backdrop to enact their acrobatic fishing techniques which helps to make picture perfect photo opportunities.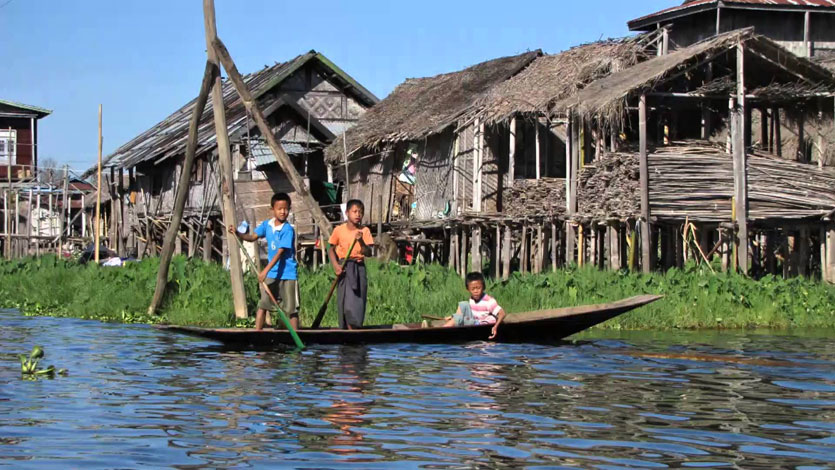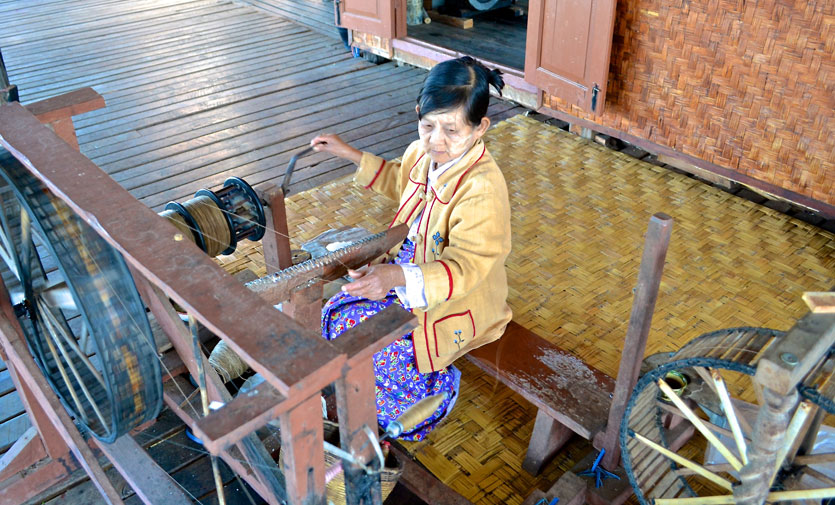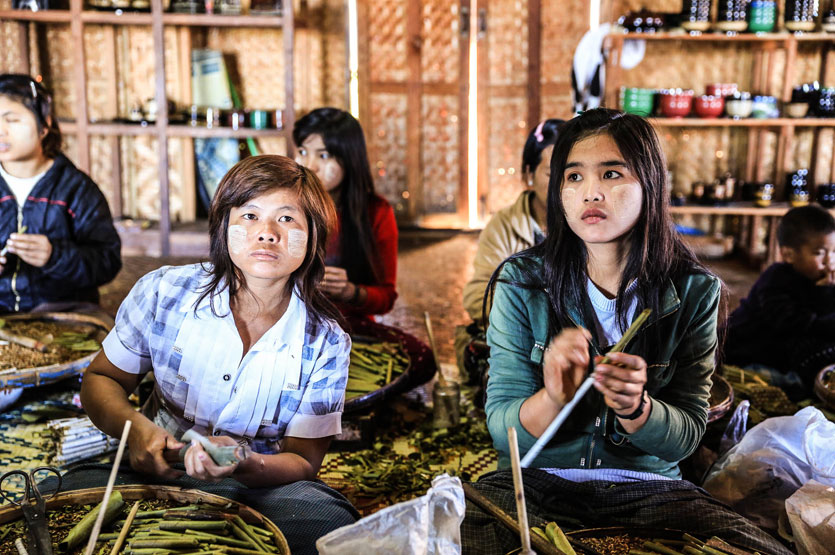 Life on the lake is laidback and serene. Although Myanmar's calling card are the temples in Bagan, it is Inle Lake which made a lasting impression on me and certainly should be included in your Myanmar travel itinerary.