"We mixed and mashed Indian and Italian street food under one roof. Our menu consists of multiple dishes that exclusively is a remix boasting of Indian and Italian flavours together" says Fathima Arshad, co-founder of Gulabi Run, who comes from a business background and is passionate about entrepreneurship and startups.
Fathima along with her twin Aysha Arshad, co-founder and an inspiring soul who has an interest in entrepreneurship, also comes from a mix of a marketing and management background. Rimzan Ramiz, is also a partner of Gulabi Run, a hardworking individual who is up and running with any idea is also the founder of many startups such as hitch.go. while Safra Faiz, a proud mom of two who always had a dream of running her own restaurant and being a star chef, invests all her quality time trying out new recipes to the whole concept of Indian street food.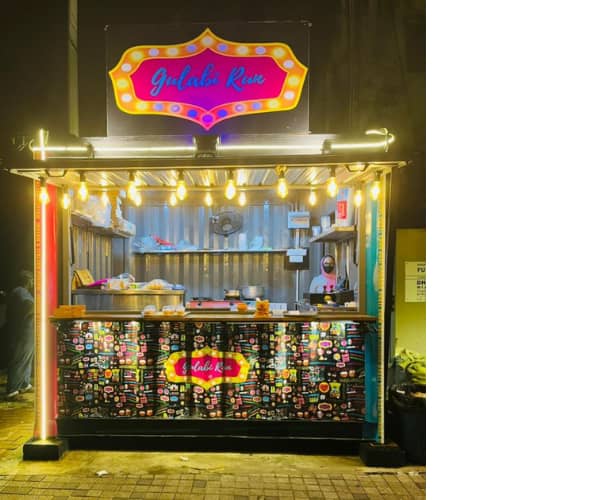 Fathima and her 5 energetic highly motivated individuals, birthed Gulabi Run quite spontaneously with an overnight zoom meeting. Gulabi Run was formed in a span of 2 weeks.
Their menu includes flavourful starters such as the famous pani poori, dahi poori, prawn chat pat, chicken Hungama and Frankie. These are sizzling appetisers that bring in the "can I have another one?" kind of sensation. Similarly, they also have fantastic spice-loaded medium-sized Mumbai pizza that for sure pulls a party inside the mouth and Kottu pot. They have also for the first time introduced a signature pizza pot to Sri Lanka.
Venturing into Indian streetfood cuisine
This street food truck is run by inspiring women who are striving for independence irrespective of the background they are coming from. Street food in Sri Lanka was said to be male-dominated. Gulabi Run was set as an example to communicate the idea that no market is dominated based on gender. "We for sure knew we had to sell Indian street food but we wanted a remix of something. The food and beverages are all produced in-house using high-quality spices and ingredients to ensure each and every item tastes exactly like the origin" Fathima explains.
According to Fathima, one of the co-founders is a great chef who has an artistic charisma in cooking scrumptious meals throughout and the head chef is also from the cofounder's family. There are few other women who are working hard for Gulabi Run from behind the scenes by providing various supplies of food and beverage. The kitchen and supplies of Gulabi Run come from strong women who are striving to optimise their talents and earn something off the knowledge they hold. "We are proud to be a street food brand that's working on a purpose of women empowerment" says Fathima.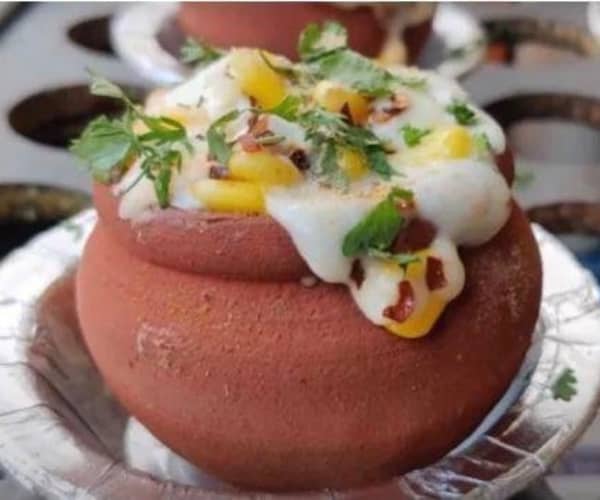 How they do it
Fathima, having prior experience of being a part of the launch of a successful startup which was also an Indian street food truck, has taught her all the positive and negative experiences and lessons gained from the previous startup that helped her apply that knowledge gained to the launch of Gulabi Run.
The venture was financed by their individual savings, and not a penny was borrowed capital. "The co-founders invested everything they had into this amazing startup risking it all." Fathima further explains that "fighting competition and promoting the brand was a little tough because we wanted to communicate the idea that "this is not your average Indian street food run". We wanted to truly communicate the vibe and the quality infused in Gulabi Run."
All team members of Gulabi Run are energetic and resourceful in every way. A few of them are highly creative trying to mix and match the most unusual dishes that become hot sellers. "All members try their best to do as much as possible without a ratio of who did what. They go to any extent to take up chores from cleaning, serving, ushering, etc. Members understand the depth of customer satisfaction so they go to no end when dealing with consumers. This is a dream team."
Women Power
This is Fathima's way of making women independent. Fathima says that "Gulabi Run needs to be renowned also as an example of a women-led startup that would provide the required motivation for other skilled and motivated women to stand for themselves, believe in themselves and bring to life their dreams."
Within months Gulabi Run expanded to a container café in Bambalapitya and the love that they get showered is immense. You won't be surprised to find ladies who come and bless the whole team which is heartwarming.
"This is an era for change. If you want something in life you need to work towards it. Just because one of your startups didn't go as planned doesn't mean everything will fail," concludes Fathima.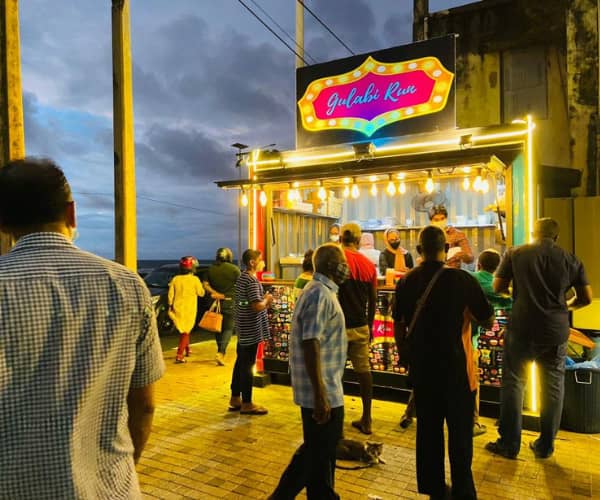 Do drop by and show your support whilst enjoying a burst of Indian street food. You can find Gulabi Run at Caligo Sports, Marine Drive, Colombo. In the near future, Gulabi Run is said to open its brand new branch in the heart of Nugegoda. Stay tuned to their latest social media updates for more!