Once you have satiated your appetite for all things literary and you need some real grub to fill your rumbling tummy, the many eateries dotted around Galle Fort offer a great variety.
From fusion food, and rice and curry to tempting street food, Galle Fort has it all.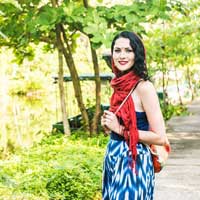 Alice Luker
Prolific instagramer and founder of popular blog Style In Sri Lanka, British photographer Alice Luker is a regular visitor to the Galle Fort. She together with authors Ashok Ferry and Afdhel Azziz dispense their opinions on this guide to nosh in the Galle Fort.
---
Poonie's Kitchen
Light lunches, delicious desserts and a choice of afternoon teas are among the many offerings of Poonie's Kitchen. This courtyard café in the heart of Galle Fort is hidden in plain sight, as entrance is through the backdoor of Mimimango, a pretty boutique on the popular Pedlar's Street.
63, Pedlar, Fort, Galle
Facebook - Poonie's Kitchen


Fortaleza
If you fancy fish and chips which are the real mccoy then head to Fortaleza and feast on their delightful fish and chips.
No. 09 Church Cross St, Galle
Facebook - Fortaleza


Sugar Bistro
A fine menu with lots of choices that offers something for everyone, a visit to Sugar Bistro, at least once during the FGLF, is a must. Their lamprais is darn good and worth a try.

Facebook - Sugar Bistro

Church Street Social at the Fort Bazaar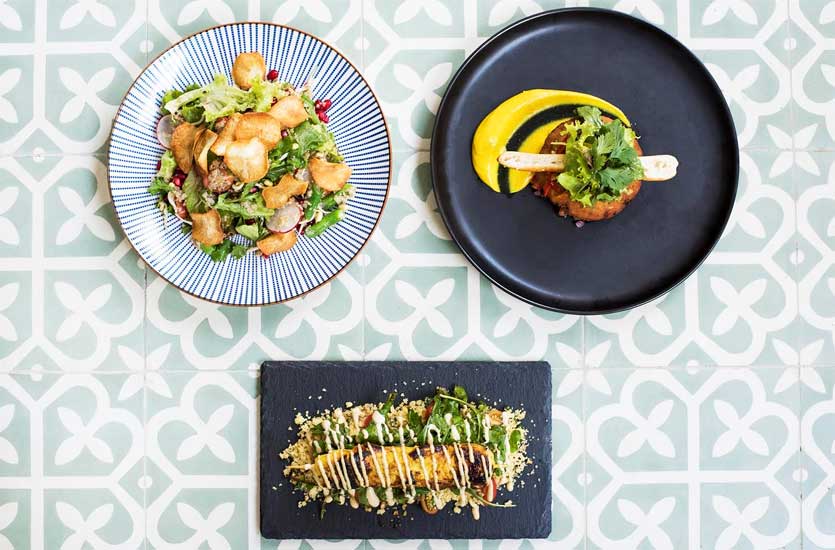 Pic by Alice Luker

This is Galle Fort's most vibrant wining and dining venue, attracting both in-house guests and walk-ins with a convivial, buzzy vibe. The contemporary design-led setting, infused with classic twists to reflect the history of the locale and its Arabic influencers, is reflected in their gourmet dishes, which feature elements of traditional Moroccan, Turkish and Middle Eastern cuisine.
26, Church Street, Galle
Facebook - Fort Bazaar


A minute by Tuk Tuk


Pic by Alice Luker


A minute by Tuk Tuk offers a varied menu including a few seafood dishes. The portions are generous and pricing reasonable. The location of this restaurant ensures a great ambiance. Perfect for evening dining.
Shop # U-12, Old Dutch Hospital, Hospital Street, Galle Fort
Facebook - A minute by Tuk Tuk

Amangalla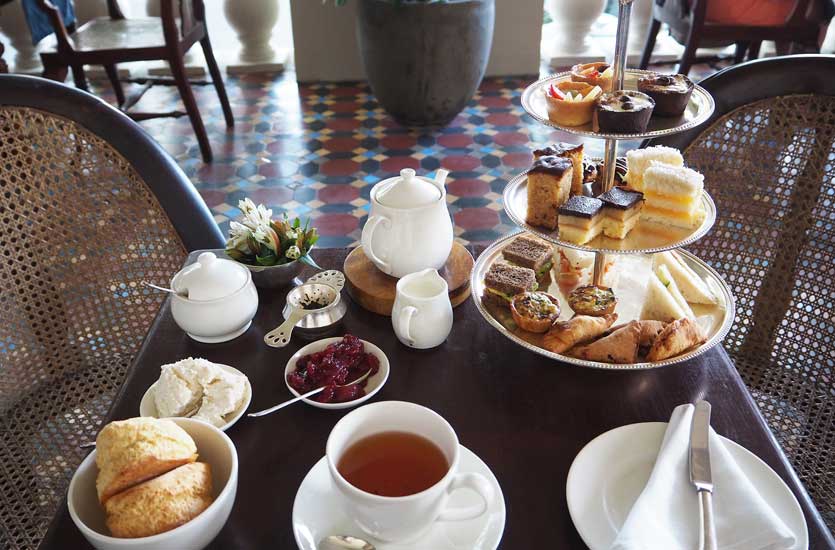 Pic by Alice Luker

If you fancy indulging in High Tea then head to Amangalla which has a delectable high tea menu served on the terrace.
10, Church St, Fort, Galle
Facebook - Amangalla

Lucky Fort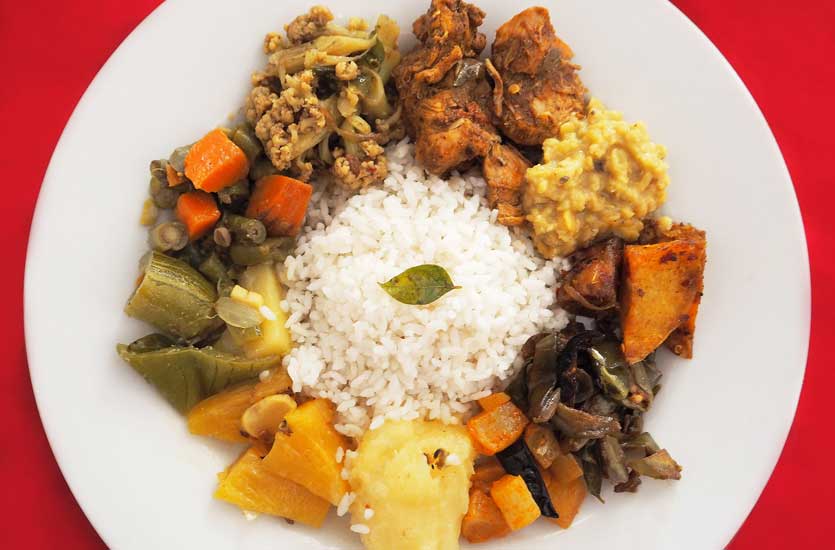 Pic by Alice Luker

If a traditional rice and curry is what you desire then head to Lucky Fort, a family run restaurant that serves generous portions with lots of curries.
Facebook - Lucky Fort

Rocket Burger
Succulent burgers with thick cut fries are the order of the day at this homely burger bar. Rich tasty patties with lashings of sauce and tomatoes and lettuce and onions and anything else that's on the menu makes this a great place to hang out with friends as the prices are wallet friendly too.


"For lunch there is nowhere better than Closenberg, for its genuine Southern-style rice and curry cooked in clay pots over an open fire; for dinner the Calamander Unawatuna – at its restaurant on the beach – with the surf pounding in your ears and the twinkling lights of fishing boats on the horizon. All this topped off with my favourite vista of the Galle Fort which is a chocolate brownie at Pedlar's Café, almost hidden by two scoops of vanilla ice cream. (What? That's not the sort of hidden vista you had in mind? Tough!)" - Ashok Ferry
"I like the rice and curry on the verandah at the Amangalla Hotel. It's delicious and the staff are so warm and friendly. if you fancy a dip the beach near the Lighthouse is a surprisingly fun place to have a dip" - Afdel Aziz