We first dropped by David's Dangerously Delicious (DDD) Char Siu down Rosmead Place back in June last year. They were just starting off and getting the word out with three dishes on their menu. We loved our first visit and this writer often found herself ordering their Char Siu Rice Bowl from time to time.
Six months later, DDD has expanded – not just in their menu but also with their location, and we happily returned to see if their Char Siu is still 'addictive' as we found it to be.
The new menu now includes baked buns, submarines, power lunch and a heaty new char siu made with Chillie.
"Because we are such a small business, we have a very personal relationship with our customers. Since we opened in July we've had more than 15,000 customers who have bought from us and a lot of them end up as regular customers. But with just three options in the menu we had a lot of demands and suggestions to add more variety and that's what we did," explained DDD's namesake David Yoong whose recipe for Char Siu has now made DDD a hit in just a matter of months.
Their newest Chilli Char Siu is a bit of a local twist to the Original Char Siu and is a heaty marinade with added hot Chilli, pepper and garlic. While the Original Char Siu retains a very honey sweet aftertaste, the Chilli Char Siu leaves you with a spicy sensation which is perfect for the Sri Lankan palate. The Chilli Char Siu which comes in both chicken or pork has the best of both the Original and the Chilli with a good balance of spice, sweet and savoury.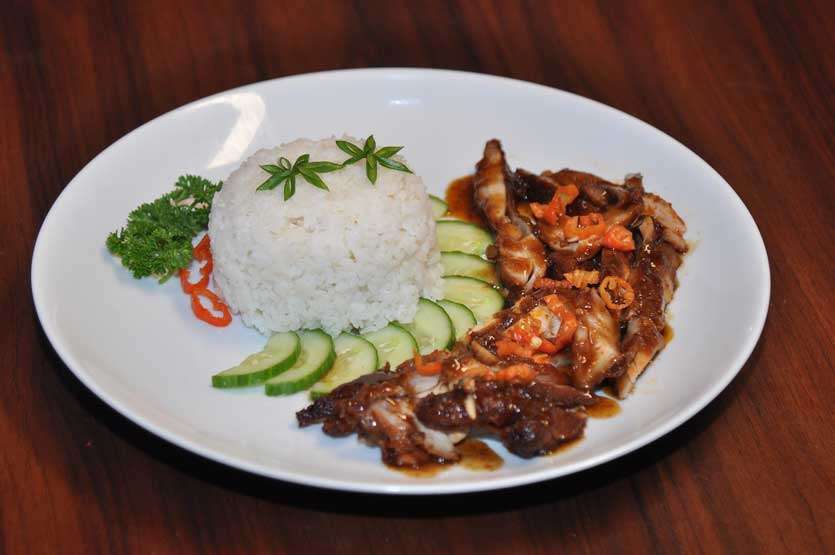 We tried their Chilli Char Siu Rice Bowl (Rs. 790) which comes with the char siu meat, sliced cucumber, jasmine rice and their famous homemade kochchisauce. We've ordered their Original Char Siu rice bowl several times after our first visit in July and we loved that despite time and growing popularity – the quality and the quantity remained as true as it was when they first started out. The new Chilli Char Siu certainly did not disappoint and as one who prefers their food on the spicier side – this new flavour gets a big thumbs up!
They also offer a new Power Lunch which is half the quantity of rice from their Rice Bowl with the preferred choice of meat along with their new char siu filled Baked Buns.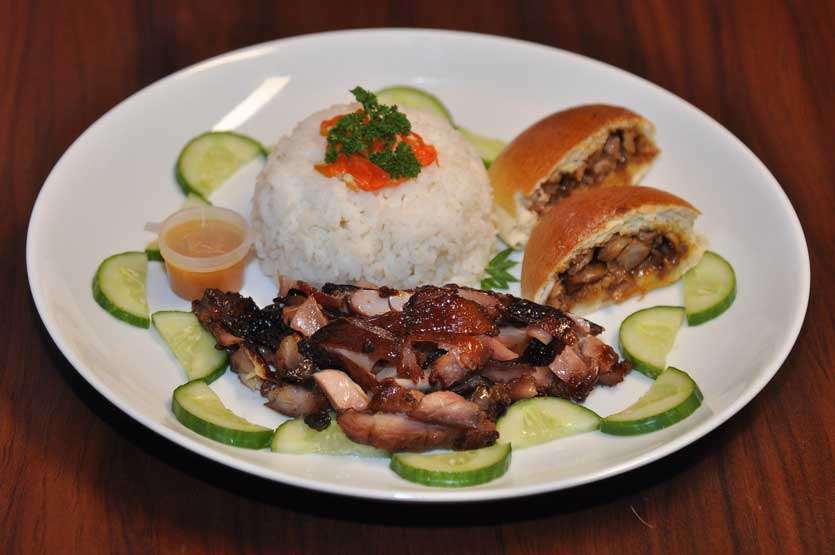 If you just want the Char Siu meat you can now order either their Original or Chilli Char Siu pork or chicken by weight starting from 150g to 1kg.
One of our favourite new additions were the Oven Baked Buns (Rs.600) with original Char Siu pork or chicken fillings. We had ours right off the oven and as we broke into it – we could not help but savour the aromas the char siu invoked for a good minute before biting into it. The buns are fresh, made to order and are super soft and we loved that the bun is only filled with the char siu meat filling and nothing more. For Rs. 600 they pack four buns and the portion is best for sharing and for a quick grab on the go.
They've also replaced the Char Siu sandwiches with Char Siu Submarines (Rs. 760) available in both Original and Chilli. What's even better is that they now sell their homemade Hot Kochchi Drizzle sauce in bottles and we were sure to grab one before we went!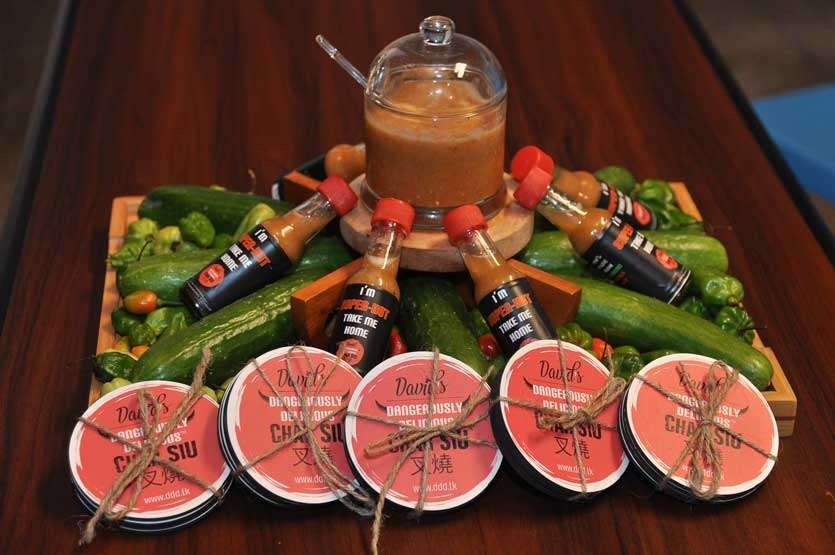 Besides their menu expansion, DDD is now open and available at the One Galle Face Mall. "We started DDD down Rosmead Place as grab and go place and with how much we are expanding, both in our menu and our customers, we are so thrilled to now have a place where people can dine in and enjoy one of our dishes hot off the heat!"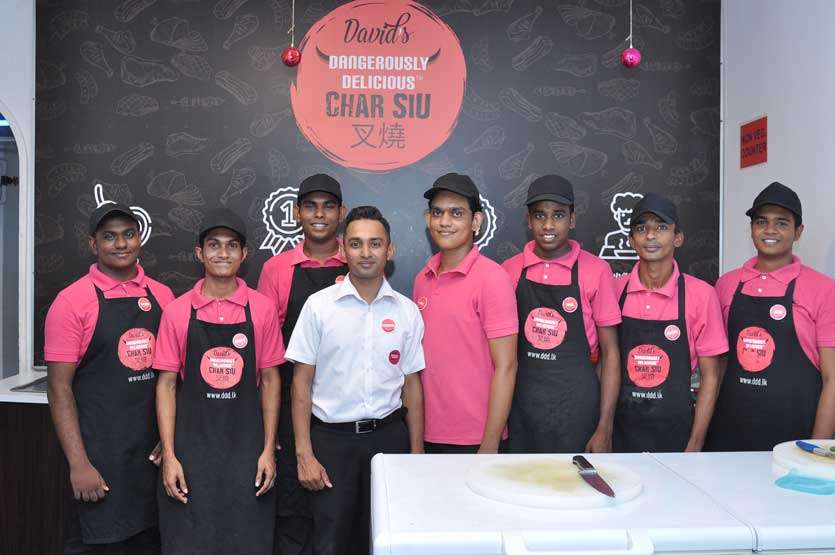 Overall, DDD still remains Dangerously Delicious! We are thrilled to see that the quality and quantity remain consistent despite the restaurant's rising popularity and while the prices have increased from when we first visited, we still feel that it's a meal that's value for money.
Our Pick – You can't go wrong with their Rice Bowl but we also recommend their new Char Siu Buns!
Address – No. 27/5, Rosmead Place, Colombo 07 (Pick up)
The Mall at One Galle Face, Lower Ground Floor, Colombo 02 (dine in)
Contact – 0760920665/ 0114504664
Website - www.ddd.lk
David's Dangerously Delicious Char Siu is available for order on Uber Eats / Pick Me Foods.
Pics Nisal Baduge