Located on the side of the promontory that is Rumassala hill, Cantaloupe Levels, one of the hottest addresses in Galle, provides amazing views of a wide bay which stretches from Jungle Beach to the UNESCO heritage site of the Dutch Fort in Galle. Superbly placed, Cantaloupe Levels is the second hotel in the Cantaloupe Villas portfolio.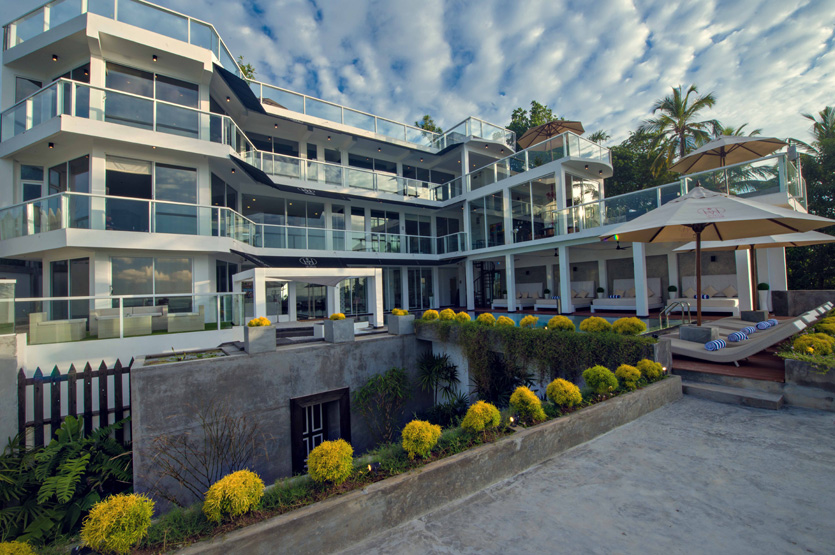 As the saying 'first impressions count' goes, it certainly impresses visitors to Cantaloupe Levels. The tri coloured infinity swimming pool is the highlight of the hotel's exterior and looks inviting especially in the heat of the day. The garden space is limited but thoughtfully designed utilizing maximum space for guests to lounge and relax admiring the fabulous sea views from various levels in the hotel.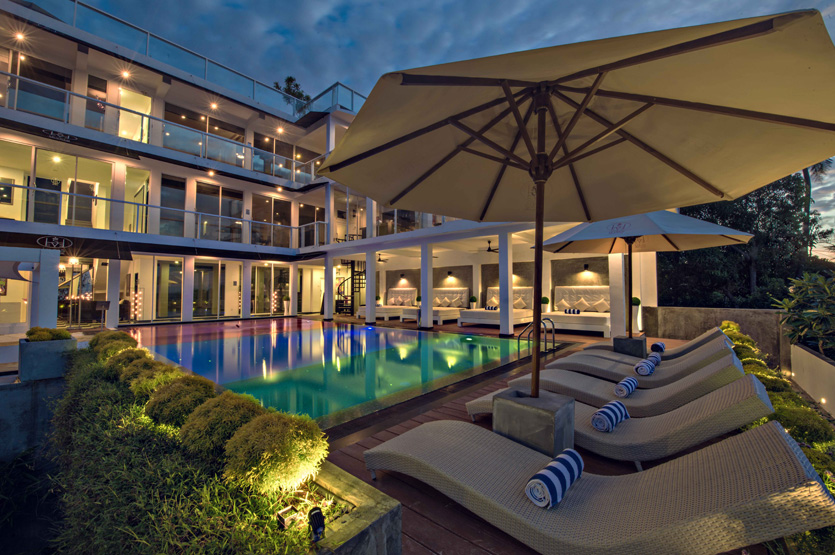 Enjoying a reputation as a fine boutique hotel, Cantaloupe Levels has nine very spacious guest rooms which are tastefully decorated with the right balance of bling and pop art. Sumptuous gold headboards give the room an air of luxury while modern conveniences complement the room and help tick the right boxes to elevate it into the luxury category. The interiors are all inspired by the topography of the ocean and the hillside locality. The hotel follows Cantaloupe's design ethos of fusing contemporary with classical Baroque elements. The bedrooms and other living spaces at Cantaloupe Levels have been designed in such a way that it draws the visitor's eye to the azure blue ocean or on a good day a bright blue sky laden with powder puff like clouds.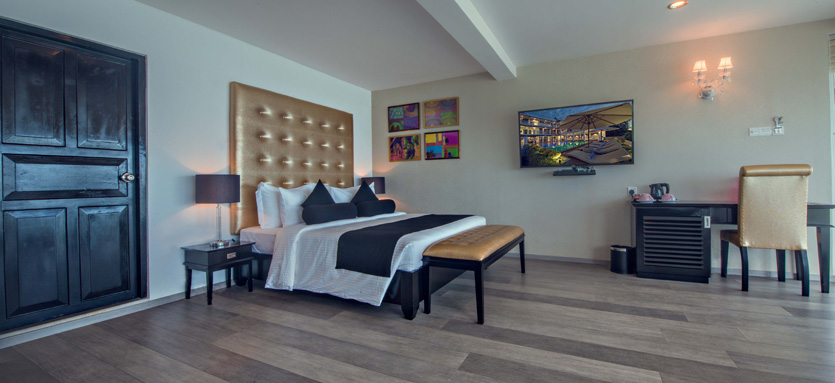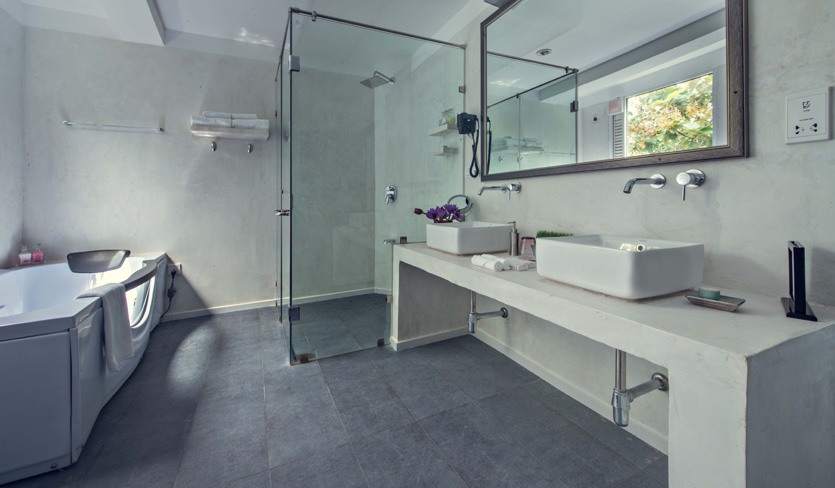 Venture out from the bedrooms and you are have a choice of well furnished lounge areas for wining and dining all spread across three levels of the hotel intertwined with green grass roofs and lush tropical foliage. For those too lazy to venture out, the ground floor has a banquette of fan cooled day beds offering the concept of bed dining. By day or night these oversized snooze stations are the place to relax while imbibing on a tropical cocktail or enjoying a nibble. A level or so up is an alfresco sea view deck which guarantees one of the best spots in Rumassala to catch an epic southern sunset.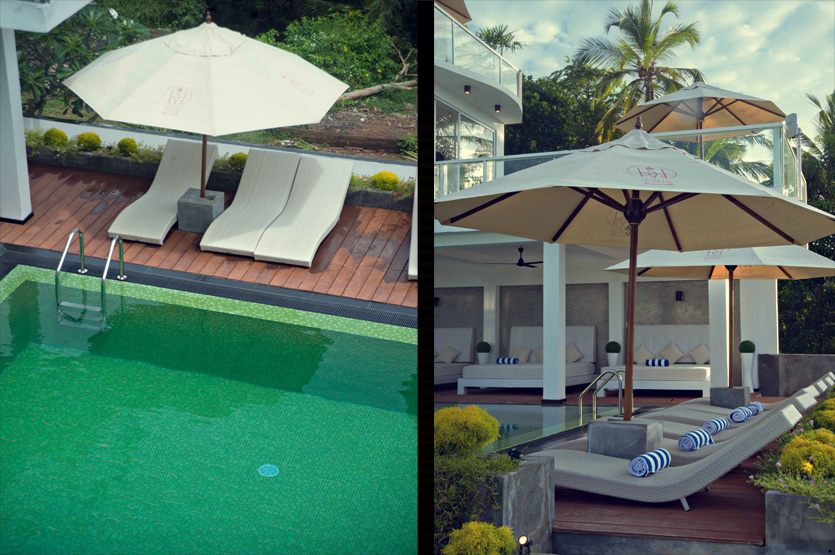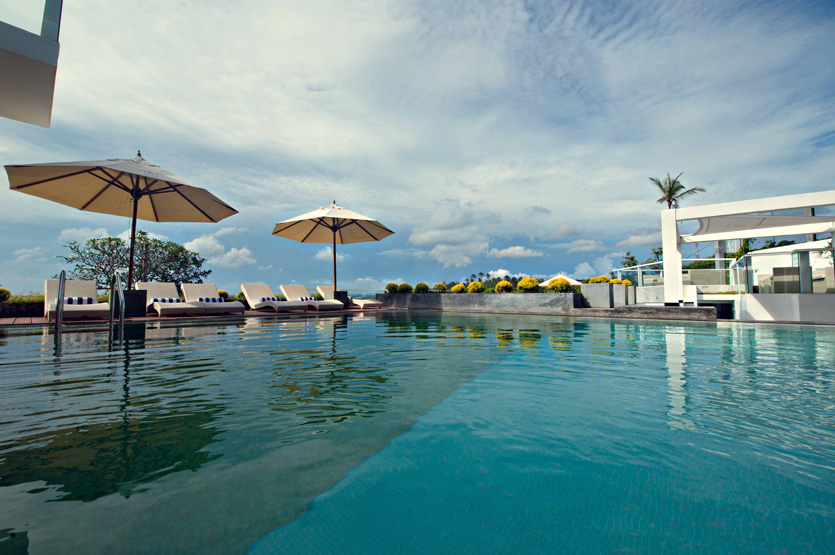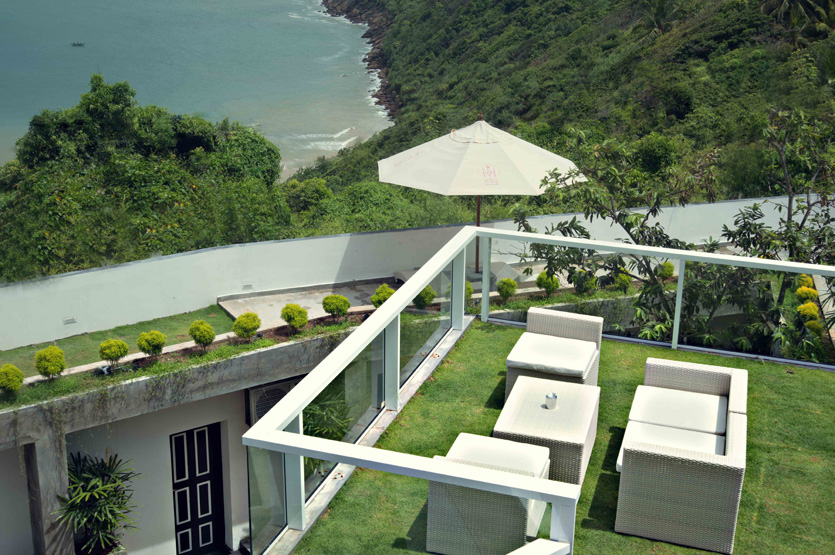 The cuisine at Cantaloupe Levels offers diners a choice from an eclectic international a la carte menu which combines signature dishes from other Cantaloupe hotels and restaurants. Diners can opt to indulge in the air-conditioned restaurant or enjoy their cuisine on the side terrace which is perfect for romantic dining al fresco under a sky festooned with stars.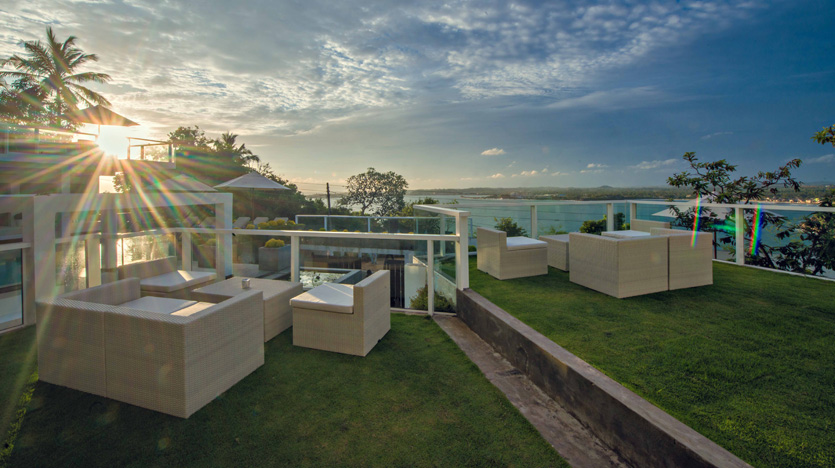 Intimate and comfortable, Cantaloupe Levels is a boutique hotel which delivers on its promises.