Located on the banks of the Irrawaddy River, Bagan is home to the largest and densest concentration of Buddhist temples, stupas and pagodas in Myanmar. The thousands of temples that are spread across the plains of Bagan are a spectacularly impressive testament to the religious devotion of the Burmese people to Buddhism. Considered to be one of the world's greatest archeological sites, Bagan can hold its own with its rivals Machu Picchu and Angkor Wat.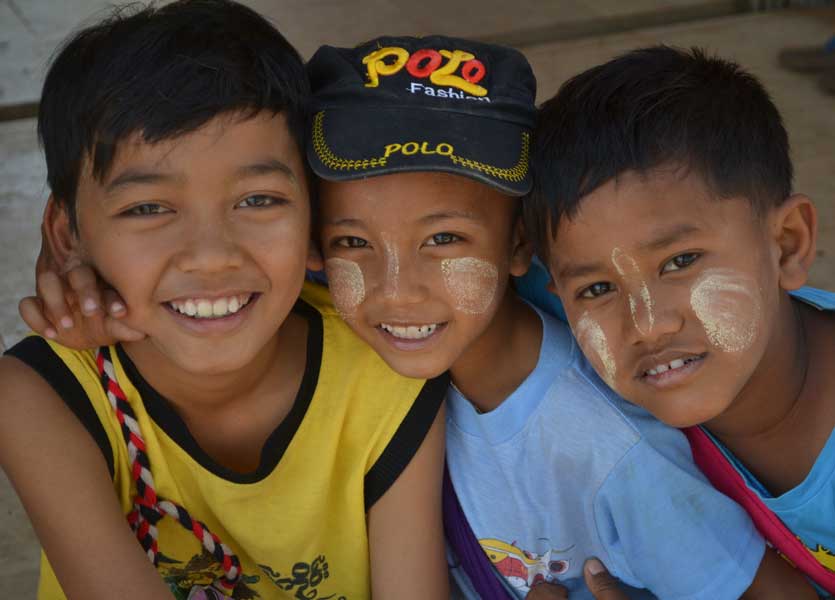 The ancient city of Bagan was the capital of the first kingdom to unify the regions that now constitute modern Myanmar. Historians estimate that some 12,000 pagodas and monasteries were constructed in Bagan in the 9-11 centuries. However today Bagan has over 3000 Buddhist temples, pagodas, stupas and other remnants of ancient archeology dotted around its vast plains. Some of them are in various state of ruin owing to the weather, earthquakes and the ravages of time.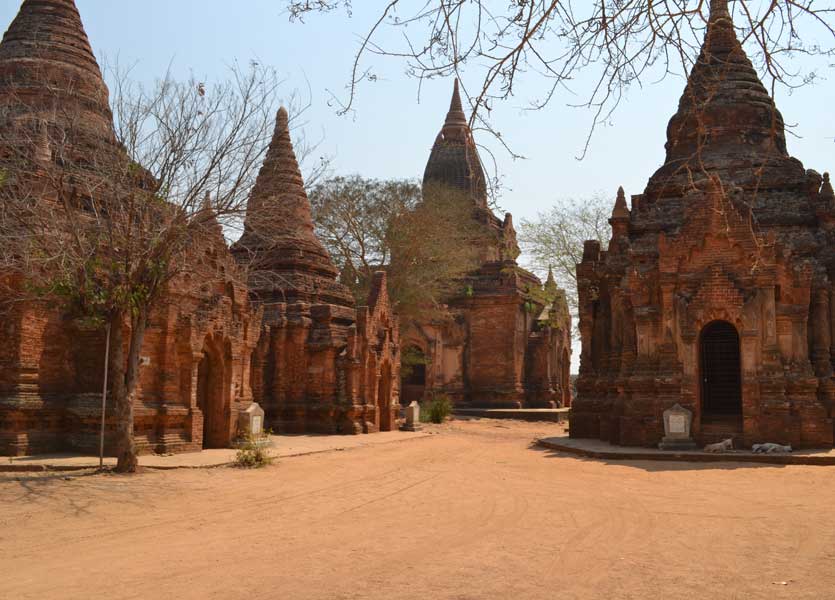 The Shwezigon Pagoda in Nyaung-U is a typical Burmese stupa consisting of a circular gold gilded central temple surrounded by smaller pagodas. Said to hold a bone and tooth of the Buddha, this pagoda was constructed in 1059 during the reign of King Anawrahta and completed in 1102 after his death.

The Htilominlo Temple built during 1211 and 1231 is a three storey tall red brick temple with elaborate plaster mouldings on its inner walls.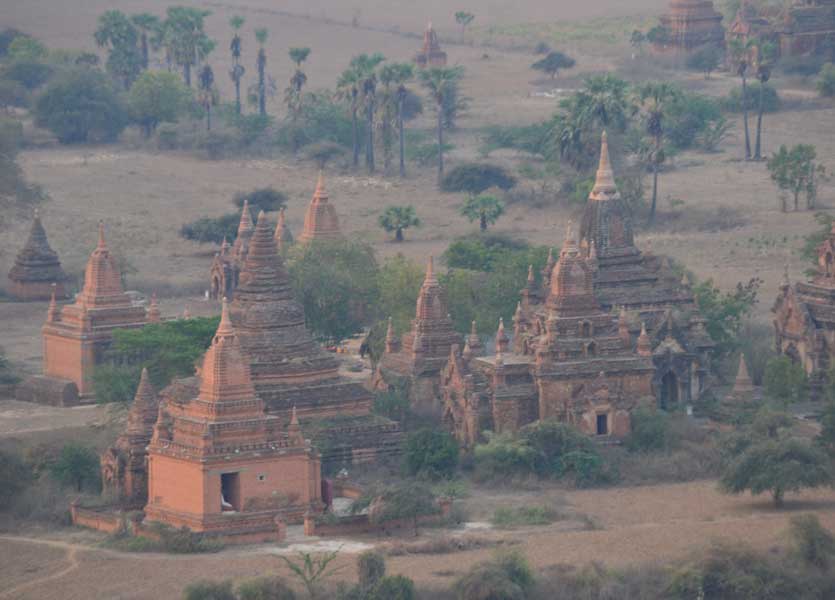 Damaged by an earthquake in 1975, the temple has since been repaired and still retains its beauty and allure.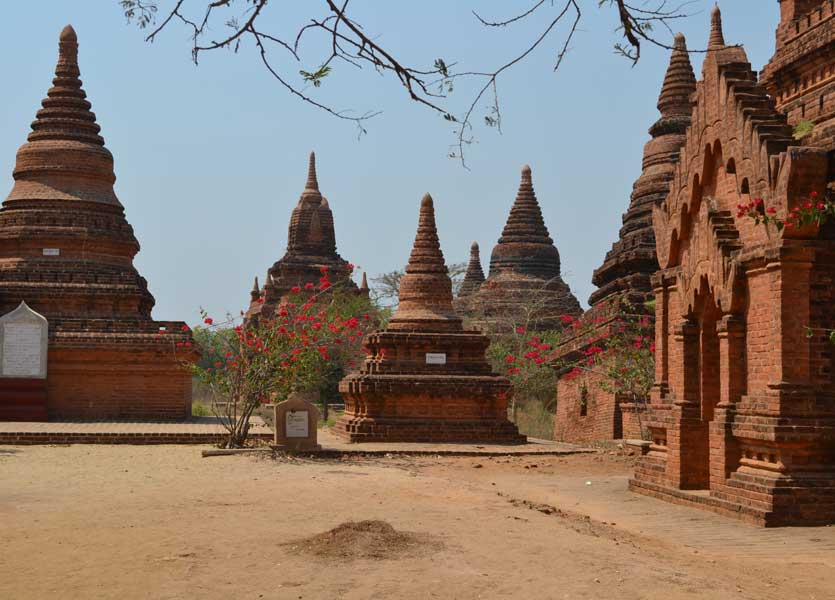 Billed as the central tourist destination in Myanmar, Bagan's unending cluster of temples dates back to an era when their leaders were doing well which enabled them to build tens of thousands of them.

There are just about twenty temples, stupas and pagodas which are marked as must-see sites. Unless you are spending three to four days in Bagan, it is impossible to cover all twenty.

The best way to see as many of them is to hire a local driver cum guide or for the more adventurous, consider hiring a scooter.

A hot air balloon ride over Bagan is the best way to see everything as the scenery from the air is spectacular. The best time to view these structures is in the cool of dawn or late afternoon.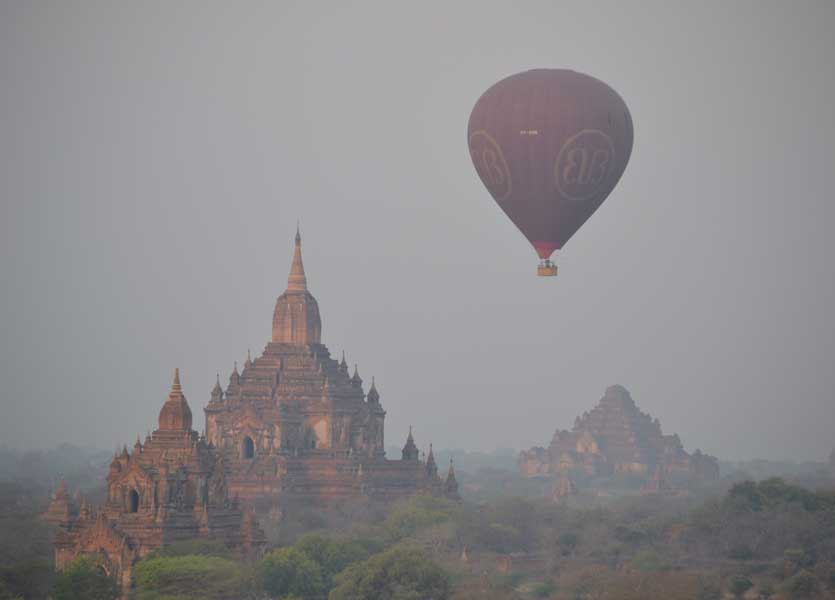 Be warned though, once you witness a sunrise or sunset in Bagan nothing else will come close to it. Pyathada Paya is a good location for observing the sunset because it has a large terrace where everyone gathers at dusk. Do go early though to get a good vantage point.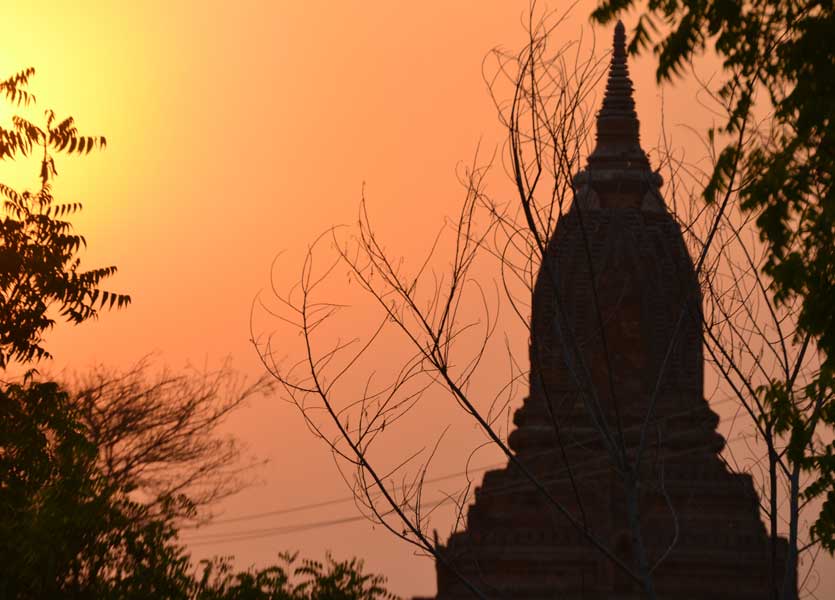 In the disappearing evening light, the rich colours of the sky dance with the silhouettes of the stunning pagaodas which date back many thousands of years.

The concoction of colours that spilled through the sky cast the Bagan temples into impressive shadows metamorphosing the intricate architecture into a poignant silhouette. Idyllic serenity personified.