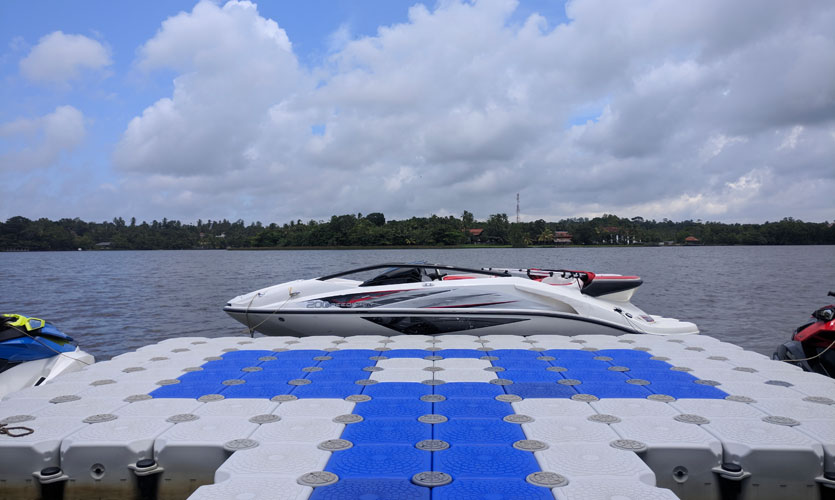 The Escape Team
131 A, Thotagahawatta Rd,
Bolgoda
Ceylon

Travellers/Explorers/Readers
Wanderer's Road
Ceylon
1st October, 2017
Dear Travellers/Explorers/Readers,
This letter to you is about our trip to The Marina.
Our destination was a 45 minute sunny drive from Colombo to Bolgoda. The Marina is a quaint and quiet spot for lifestyle water sports. When we arrived on location, there was not much to see at first sight. When walking into the dining area, we caught a glimpse of a pleasant and sunny view of what is the main garden area of The Marina.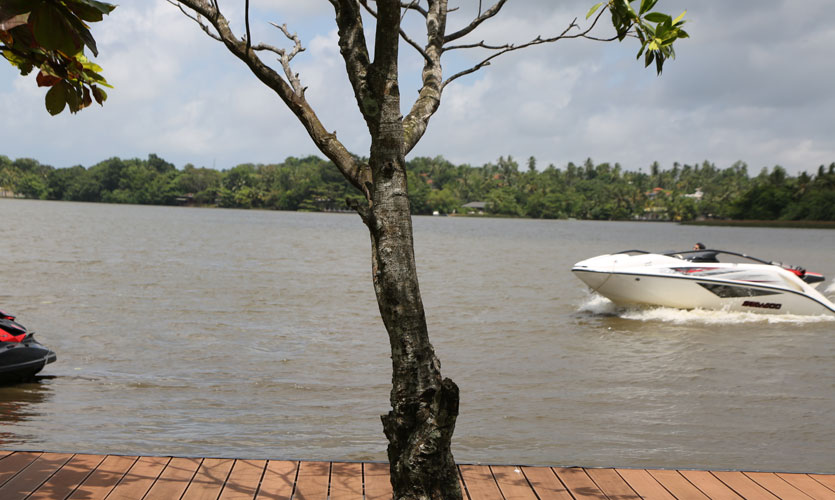 The sliding windows opened up to a green space with the Bolgoda Lake as a stunning backdrop to an already blissful setting. We ordered a couple of drinks to cool off while we walked barefoot exploring the modest water sports club. We were pretty impressed by boats stacked up in the valet racking facility. This is a space where members can dock up their jet skis and boats instead of wasting space at their homes. One of our escapists was convinced enough to buy and dock a boat at The Marina.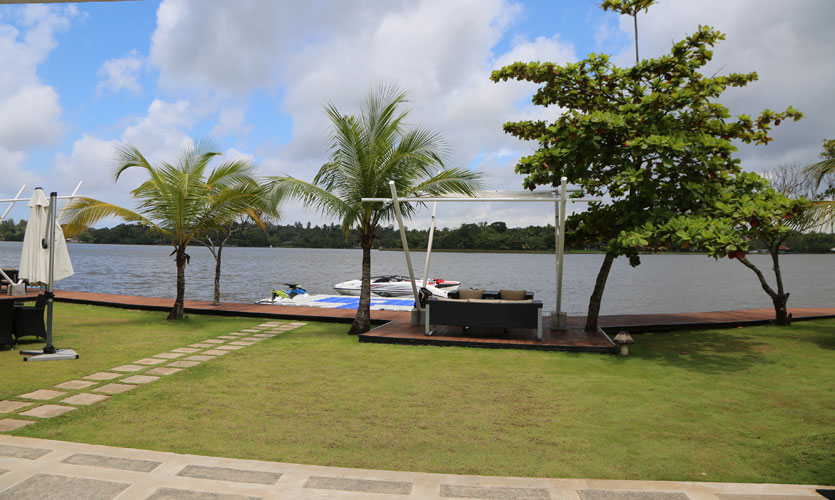 We sat down under the shady cabanas and discussed which ride we would go on first. Our choices were between the jet ski, jet boat and tube ride. Our first ride was the jet boat and we were told that The Marina is the only place in Sri Lanka to offer jet boat rides. We were overly excited about our jet boat ride and it was nothing short of breathtaking. Although it did blow our faces (and minds) away, the view was worth the ride. We spotted a few fishermen, birds, and lotus flowers on the lake. Sadly, my attempt at picking lotus flowers wasn't successful.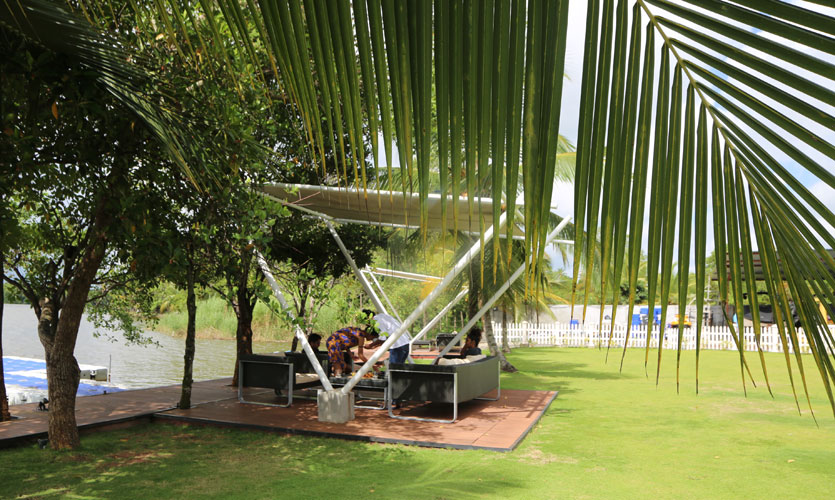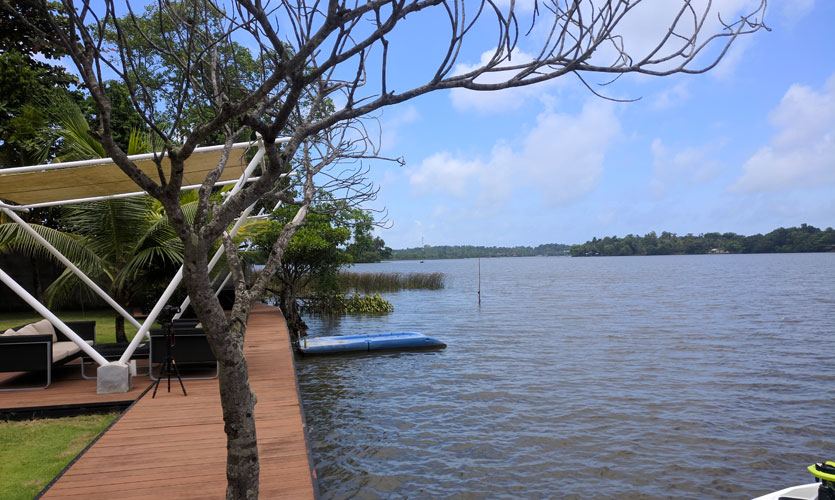 We took a break from all the wind in our faces to have some lunch. They had an in-house gourmet chef and team that cooked up some delicious meals for our hungry selves. We had a few recommended items such as pasta, calamari, quesadilla and (heavenly) lamb chops in their dining space. Their food had impressive quality and quantity. For dessert we had a bake made out of the kirala fruit right off their trees. We were left wanting more of this. Five stars to the chef and his team.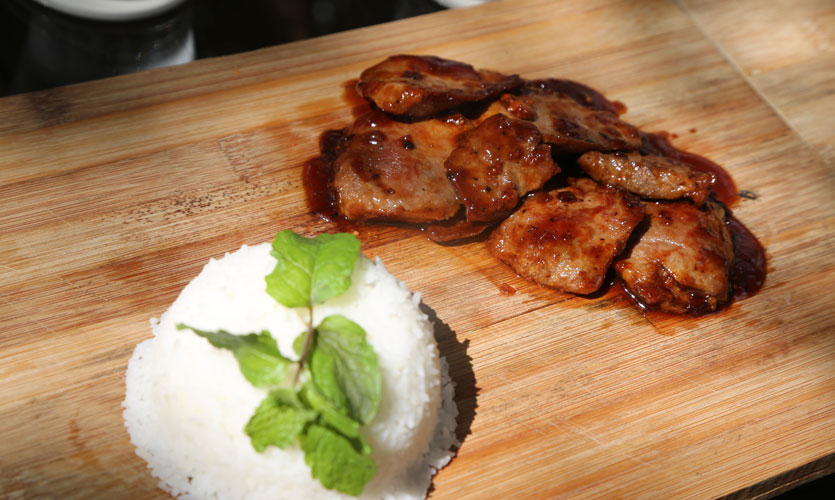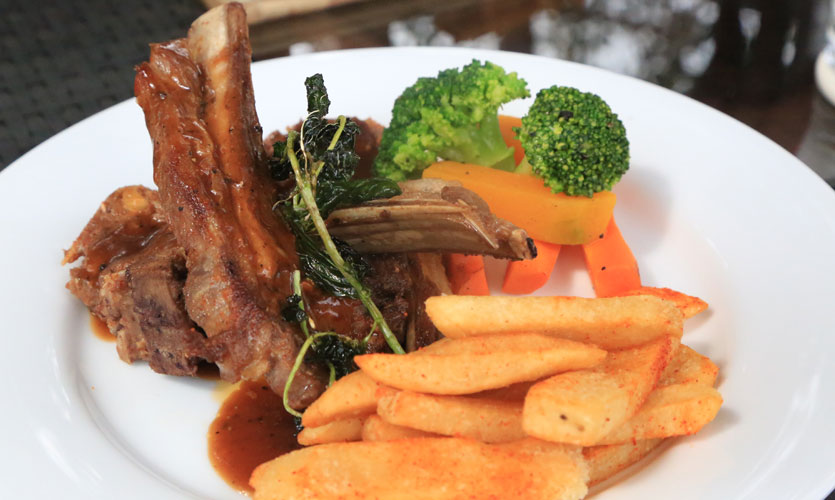 We sipped on some coffee while they got the jet skis ready for our rides. We have to admit that it was our first time on a jet ski. You could either take the ride on your own or ask one of The Marina staff to be your guide. We chose the latter (obvious amateur move).
The thrill in that ride was indescribable. We even got, Zeeshan, our water fearing colleague to go on a ride. They promise a safe and thrilling experience. However, when you are done with your jet ski ride, getting off of it is completely in your hands. Yes, Mesha did fall into the shallow water near the dock. After all the exhilarating rides, we decided to slide into the jacuzzi and pool, order a juice and chill on the floating lounge chairs.
Our last ride was the tube. I feared the worst fall in the middle of the gigantic lake, but it didn't happen (thankfully). The adrenalin rush meant that we had to take a seat in their living room styled lounge. We played a heated game of taboo, glanced through their book shelf and had long chats about our love hate relationship for the rainy skies. The dimly lit room was one of our favourite spots to be. Zeeshan found any excuse to get in there.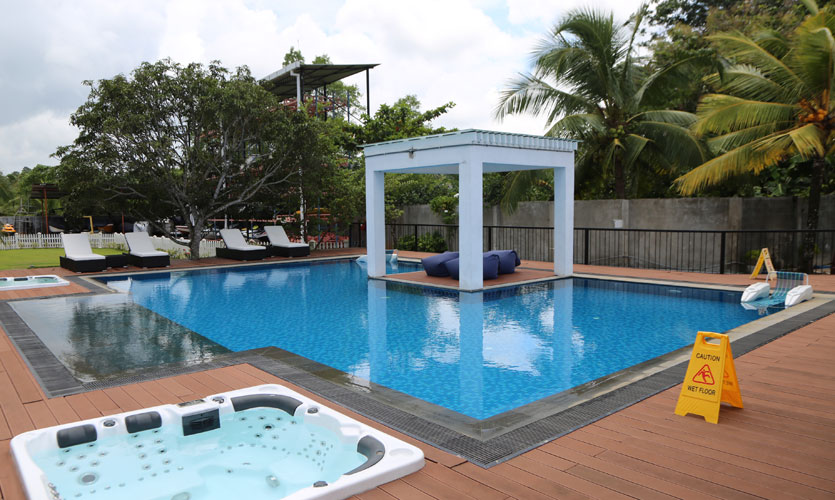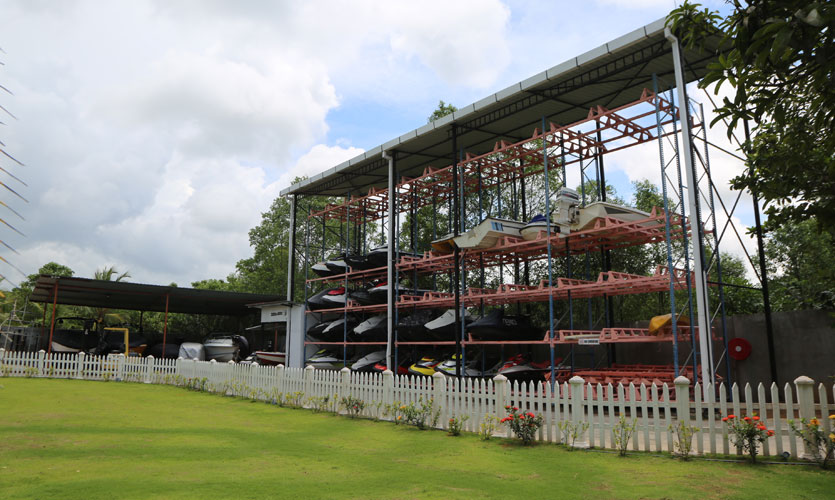 The Marina also serves as a good place for team building and business conferences. They have a room that facilitates meetings with multimedia and AV systems, a buffet and a mesmerising view. We were informed that they had membership entitlements for corporates and individuals. Good news is that they have non-member day passes that range from basic to platinum with varying benefits. They guarantee price packages of all ranges. All this can be found on their site.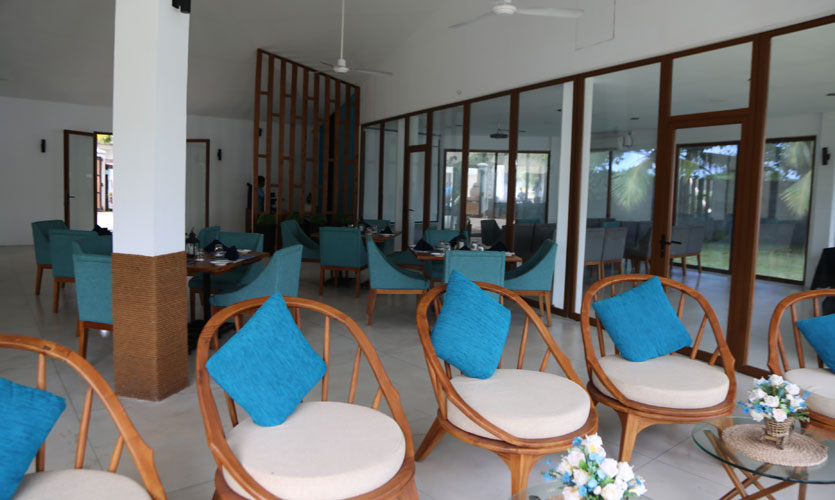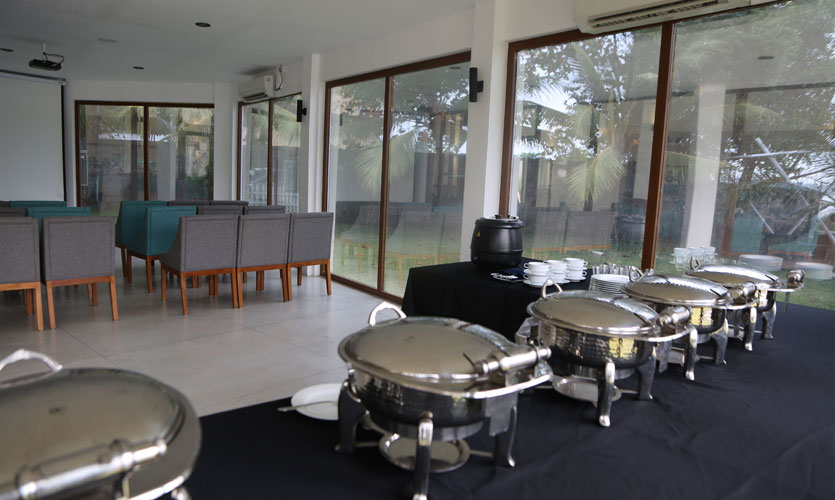 This was a new experience for our team. The activities that you could engage in are endless. From bird watching, swimming, business meetings to photo shoots and small events (I'd surely have a party here!), The Marina clubhouse caters to all your water sport lifestyle needs and promises a relaxing time. They even have an upcoming boat house facility (all the more reason for you to visit them).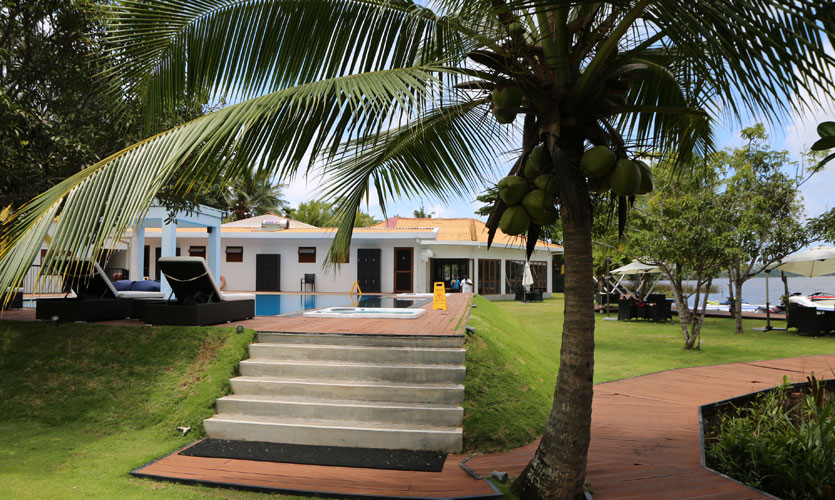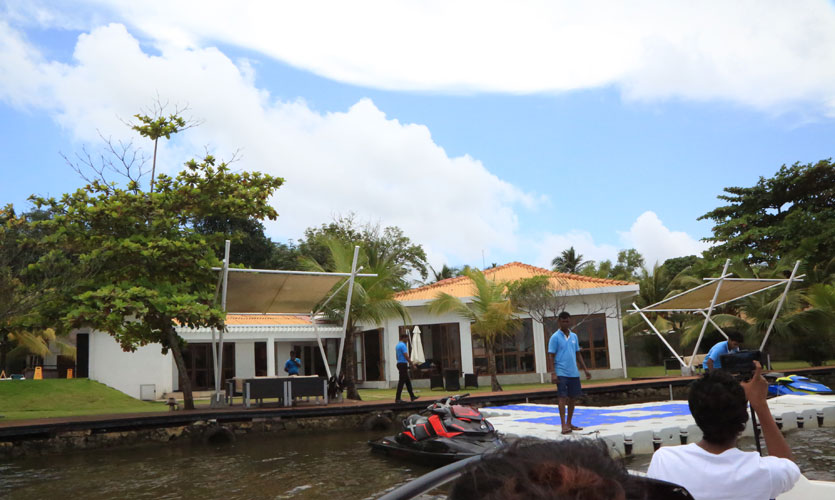 Although alcohol isn't sold due to safety reasons, they permit bottles with no corkage levy.
I end my letter to you by letting you know of the competition they are having. Find this post on Life Online on Facebook and tag your mate. They will be giving away 6 passes to 3 winners. It doesn't get more exciting than this. https://goo.gl/1dWuv1
Good luck with your journey.
The escapists.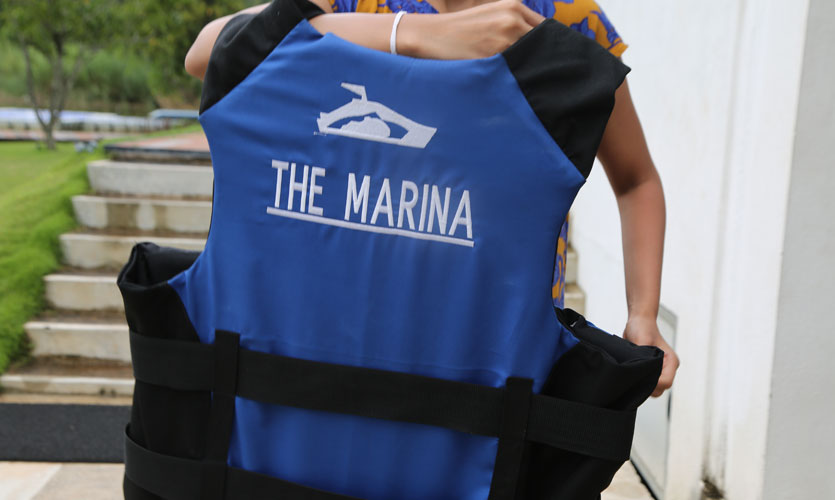 P.S. Here is how to connect with them

Fb: https://www.facebook.com/themarina.lk/
Insta:https://www.instagram.com/themarinabolgoda/?hl=en
Web: www.themarina.lk
Pictures by Zeeshan Akram Jabeer