The Marine Drive stretch that starts in Kollupitiya and ends at Dehiwala is now becoming a popular stretch for new food spots. With a unspoilt view of the ocean, we have seen an increase in food spots in Marine Drive so we thought we should check it out.
After over 2 weeks of eating and trial - testing a few noteworthy food spots; here's a list of our favourite spots to eat, drink and hang out in Marine Drive.
ON14 - Ozo Colombo
ON14 was one of our all time favourites out of all the places we visited. It's a rooftop bar that is lucky enough to have an unspoilt view of the Colombo city lights and the ocean. It's a popular hangout spot and on a Friday night it gets packed, fast.
The food and the drinks at ON14 is reasonably priced and is actually worth what you pay for. We tried a few of their signature happy hour drinks which is priced at Rs. 850 on a buy one get one free basis.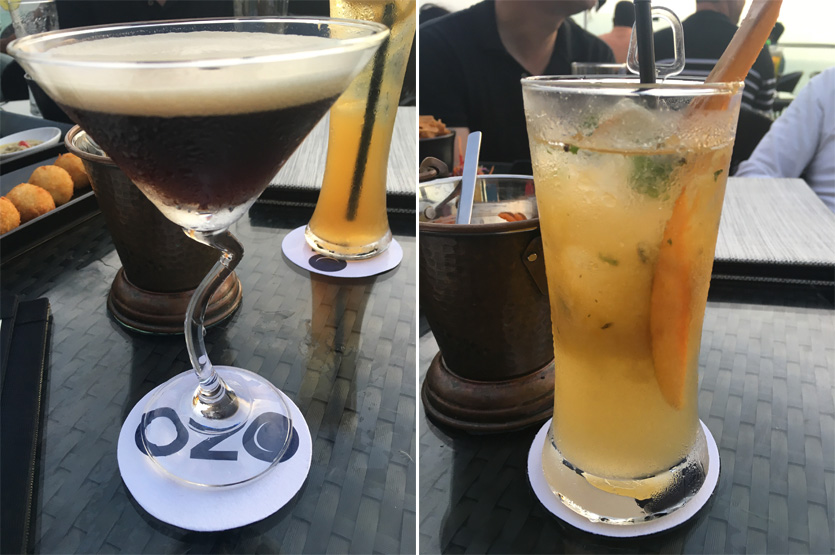 We had two of their gin-based cocktails, The Pearl of Sri Lanka which had a hint of earl grey tea infused with a citrus touch that almost had a similarity to a Long Island Iced Tea and the Infinity which was a mango-based cocktail that was honestly quite refreshing. My favourite was the Espresso Martini because it combines two of my favourite things; coffee and vodka. The cocktail was executed beautifully in terms of taste and look.
As for the food, they have a variety of little snacks including cheeseballs and hummous with dip and a crowd favourite happens to be the fried lotus root snack that even I, who hate to eat vegetables, thought was quite a satisfying crunch to have along with my drink.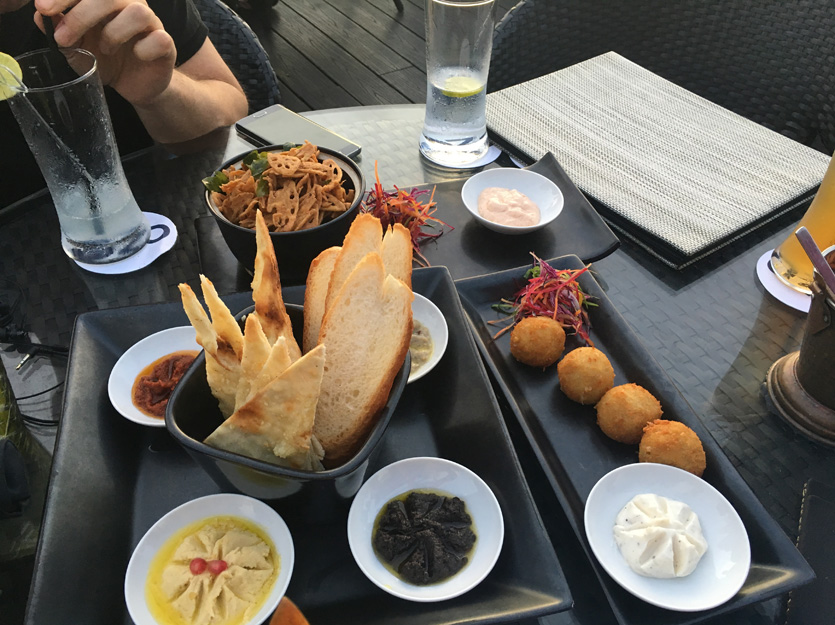 Overall, ON14 is a gorgeous spot in Marine Drive to spend some time and relax!
---
Curry Pot
This was the only truly Sri Lankan rice and curry dedicated lunch spot that we found in Marine Drive. It's constantly packed with office crowds on their lunch break and with their variety of curries and options at affordable prices I could see why!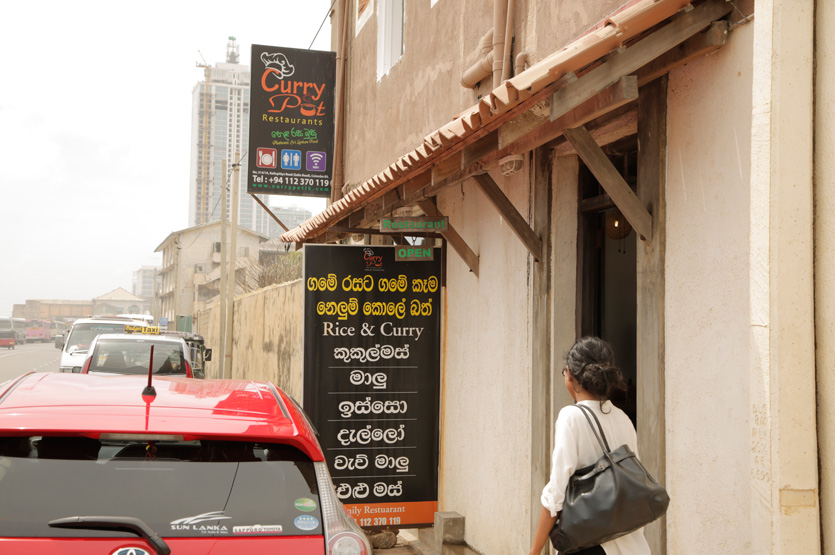 Pick your meat option from chicken, fish, mutton, prawn, cuttlefish and pork and then choose four curries from a wide variety (can choose more but they will probably charge a little extra!) and topped off with a papadam, your lunch for the day is sorted!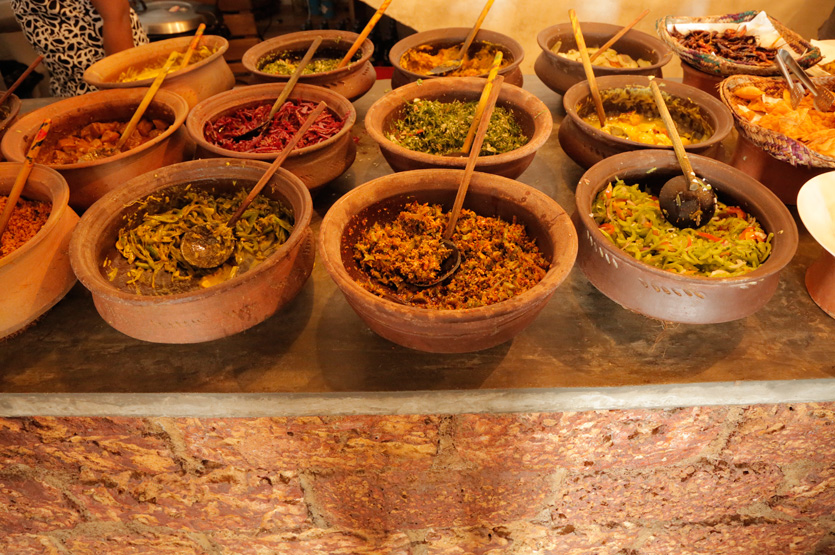 We tried out their cuttlefish rice and curry at Rs. 300. I'm always a big fan of good rice and curry and Curry Pot did deliver an excellent lunch so it earns our 'Lunch Spot' pick at Marine Drive.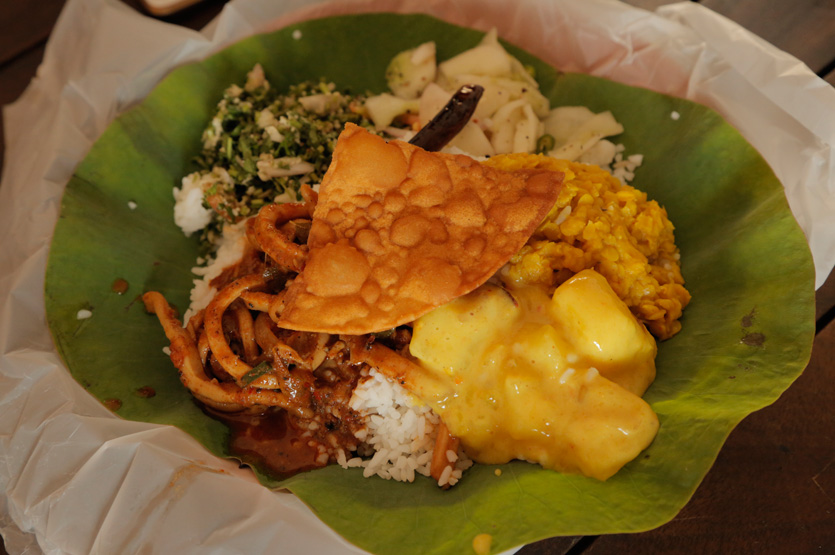 ---
Spice Coast
This is an Indian and Chinese restaurant. We thought we would try out their Indian fare so we ordered their Butter Chicken Masala at Rs. 590 and the Butter Naan at Rs. 120 which fed well over 3 people! We enjoyed the food, the butter chicken was authentic and the naan was generously buttered.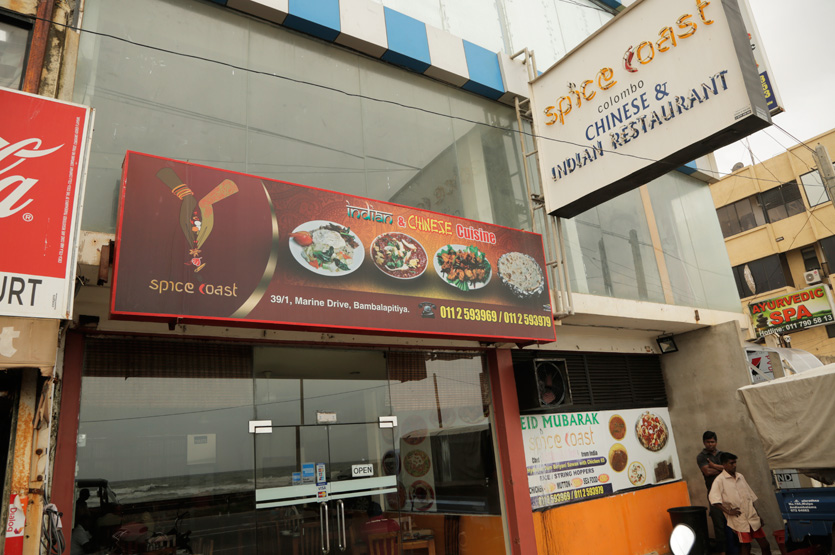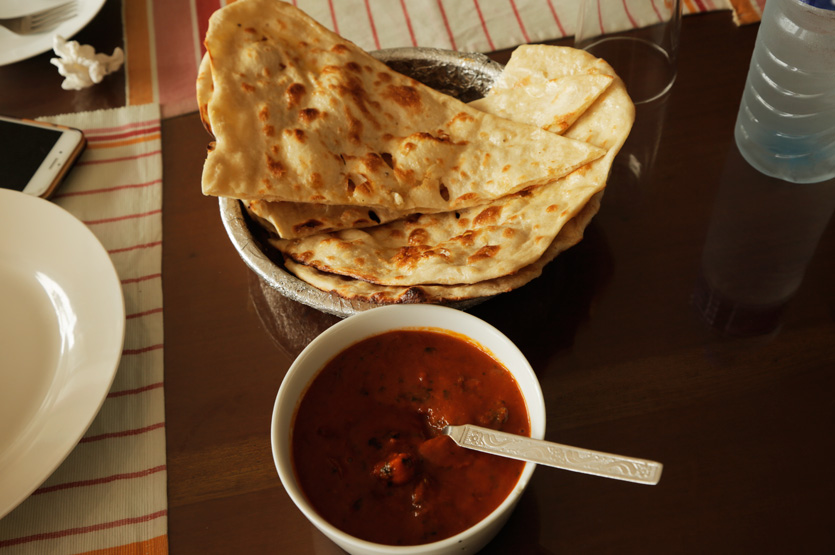 ---
Whight & Co.
Whight & Co is a coffee shop turned into a café and bar serving up some good coffee, good food and some good drinks. It's more of an evening spot to meet a friend or have a casual meeting.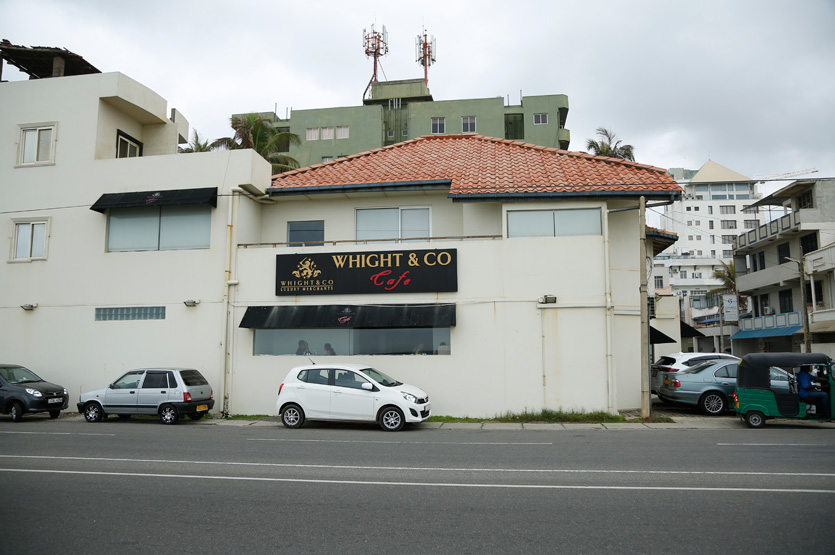 We were super stuffed so we stuck to getting something sweet and ordered their dessert Tasting Plate at Rs. 480. The tasting plate consists of 3 different desserts; a chocolate brownie, a deconstructed cheesecake and a passion fruit tart and can easily be shared by two people.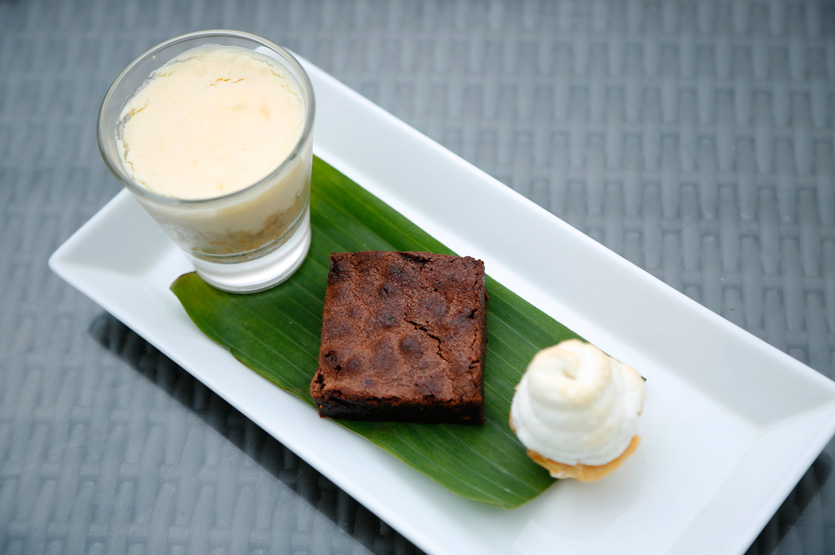 Overall, Whight & Co. serves as one of the most low-key, chilled out hang out spots in Marine Drive.
PS: They also have happy hour! Buy 2 and get 1 free!
---
Arabisk
Recently opened, Arabisk is a Lebanese Café that is owned by one charming Mr. Fadi. T. Hamid. We went in for the décor and stayed for the food! Their entire menu is dedicated to authentic Lebanese food including shawarmas, fajitas, falafel, hummous and grills.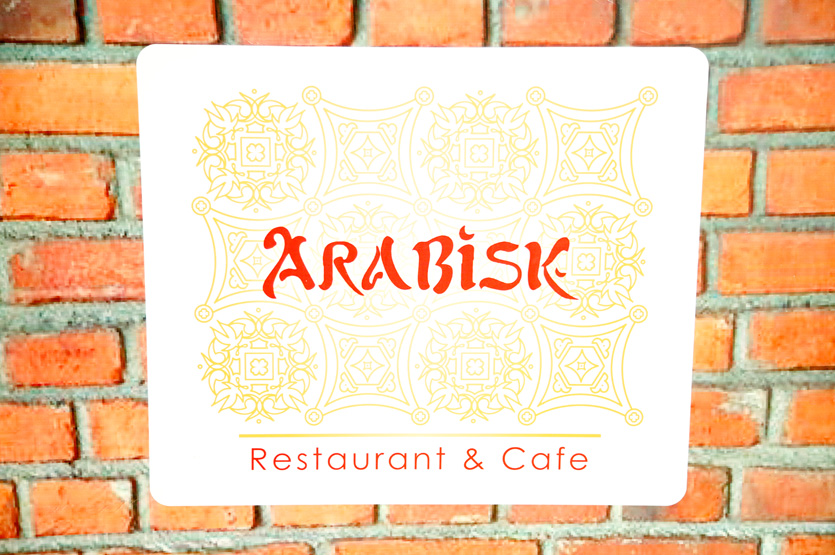 As recommended, we tried their Shish Tawaak Grill at Rs. 700 which included grilled pieces of chicken marinated with herbs served with a garlic sauce, pickles, grilled vegetables and French fries. The food was well prepared and had a lot of flavour so Arabisk is a spot to keep an eye out when you're in Marine Drive.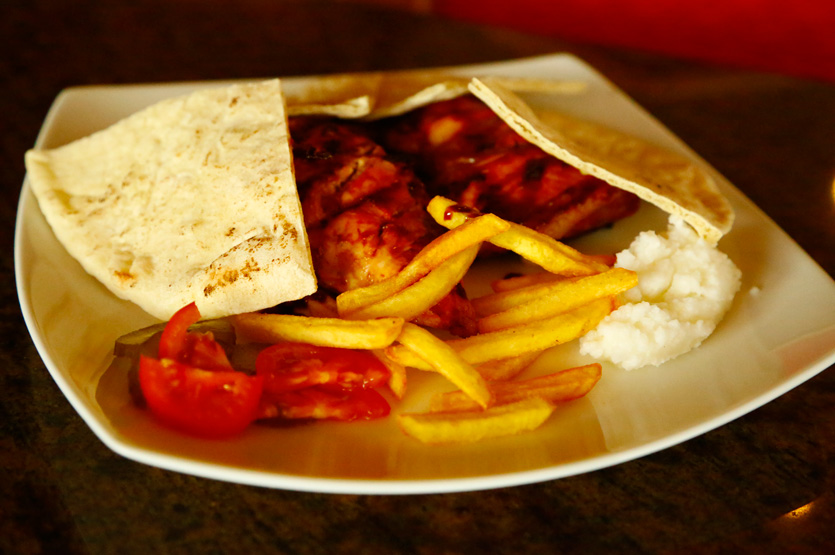 ---
Barracuda
Just a bit towards the very end of Marine Drive towards the Dehiwala side lies Barracuda. With great ambience and clean décor, it's easily one of the best beachside spots you could find in Colombo. We got a Prawns in Hot Garlic Sauce at Rs. 748 and a Seafood Fried Rice with Samba Sauce at Rs. 598.
The food was excellent! We loved the flavours and the prawn dish was very generous and the flavours hit the right spots. The service too was equally excellent. We got our food in under 20 minutes and that kind of service is very rare so Barracuda just happened to do everything right in our books!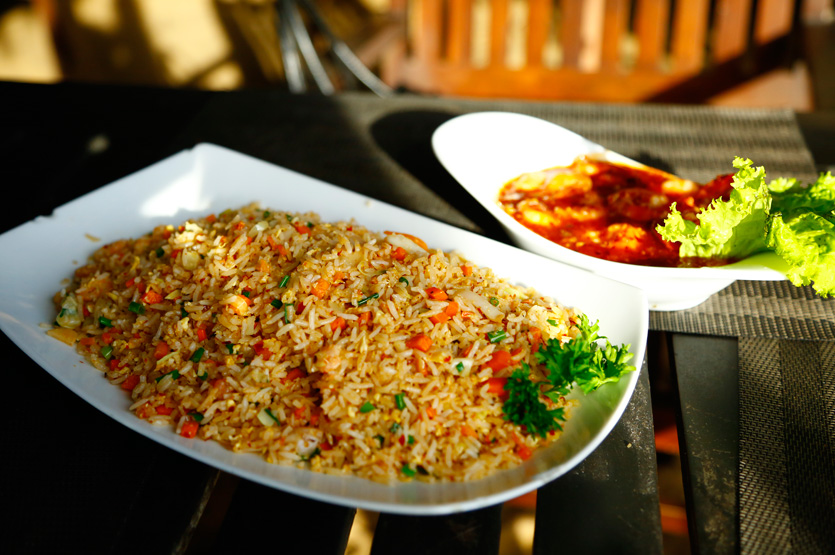 Also it opens up to the beach and you can catch the sunset and that is one view you don't want to miss!
---
The Station
We tried their infamous Hot Butter Cuttlefish at Rs. 700 with a ginger beer to compliment it. With the sunset as our backdrop, it was just the best way to unwind after our work day.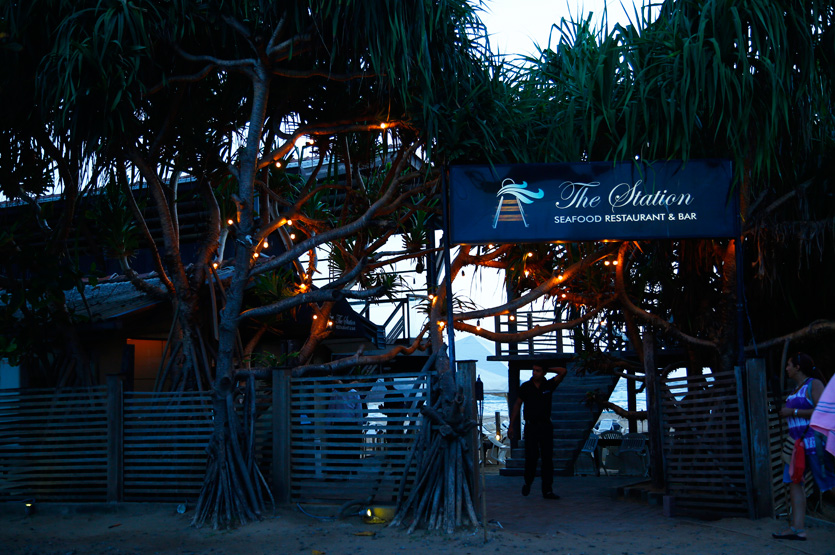 The HBC was crunchy and one of the best I've had in a while. Plus the portion they gave us was well enough for 3-4 people which we thought was very generous!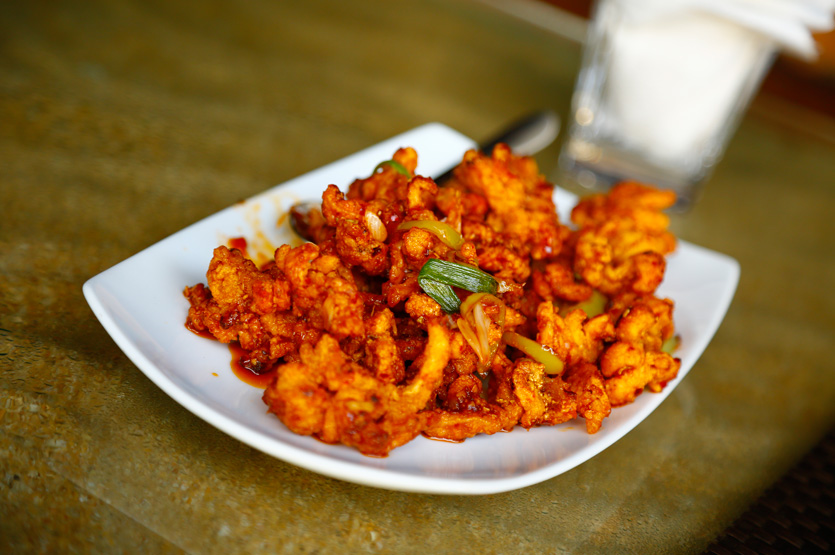 ---
Our Least Favourite: Beach Wadiya
We weren't going to have a least favourite in our list but unfortunately, this food spot HAD to be mentioned because it's only fair that after two days of horrendous food poisoning courtesy of Beach Wadiya that we get to warn our readers to be a bit cautious.
Now, Beach Wadiya is a popular spot known and loved by so many and anyone I've spoken to only had good things to say about the food but unfortunately, when we went we didn't have the best experience. For one thing the staff preferred to give more attention to foreign customers than the local customers so we had a time placing our order and waiting for the food.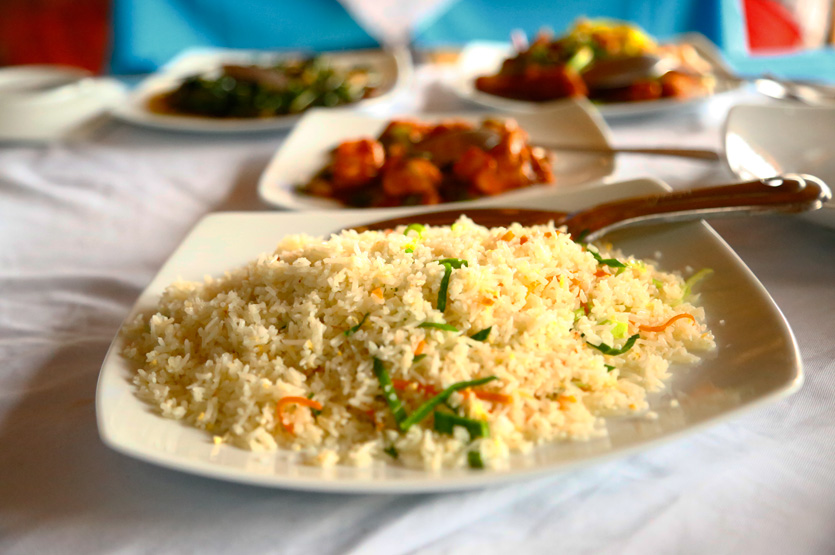 We got their Fried Rice at Rs. 400, their Kang Kung at Rs. 200, their Devilled Chicken at Rs. 450 and their Hot Butter Cuttlefish at Rs. 600. The only tasty dish out of all of this food was their fried rice. Their Devilled Chicken was just chicken tossed in watery sauce with no flavour and their HBC was definitely not HBC but just undercooked fried cuttlefish that was not appetizing. We got food poisoning as soon as we finished our meal and it took us two days to recover from that meal.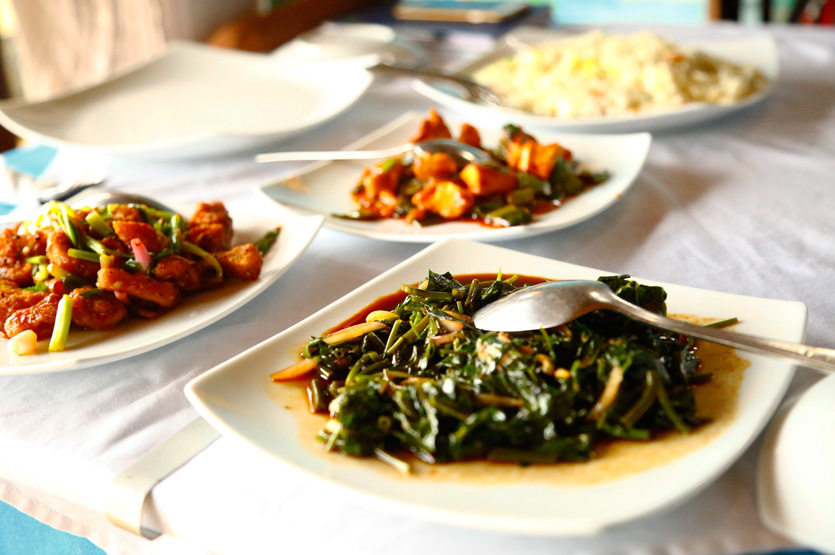 So for bad service and horrendously bad food; Beach Wadiya gets a very bad rating from us!
---
*. DISCLAIMER: The thoughts and opinions expressed here are those of the individual contributors alone and do not necessarily reflect the views of all (or any) of the other contributors.
The above list is based on the personal experiences and opinions of the writer who is in no way an expert of any kind but rather a normal human being rounding up her personal favourite spots.
Feel free to disagree. Nicely.
Photographs by Zeeshan Akram Jabeer