Homebased food venture, Yeheli's which began operations back in May 2020 during Sri Lanka's lockdown due to the pandemic, has successfully grown bigger over the course of a year and has become popular for its food that is 'home-cooked, like mum would'! Run by husband-and-wife duo, Nisha and Mooneil, Yeheli's is inspired and named after their daughter Yeheli and is a venture that finds its roots in a family of foodies.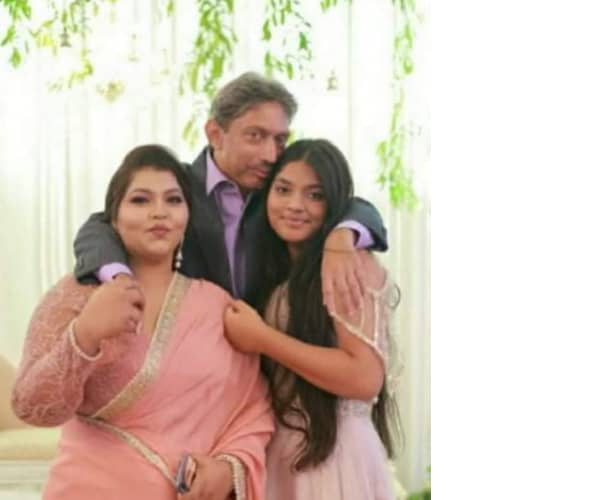 This festive season, Yeheli's begins its 30/37 countdown – 30 days till Christmas and 37 days till the New Year. This December, Yeheli's aim is to be a one-stop-shop for all food and catering needs in celebration of the season. Their Christmas and Seasonal Menus are curated for indulging in Christmas-inspired dishes that customers have been craving all year round.
Feast from a selection of slow-roasted meats of turkey, chicken, duck, pork, and lamb complemented by delectable appetisers and sides. The roasted meats menu includes whole roasted turkey (4.5-8kg) or whole roasted chicken (1.4-1.6kg) with chicken sausage meat and herb stuffing with roasted potatoes and carrots, roasted duck in orange sauce(1.4-2.5kg), roast pork with pineapple sauce (1.3-2kg), roast pork belly (1.3-2.5kg) and roast pork knuckle (1.3-1.7kg) with sweet and spicy herb sauce as well as roast lamb, mutton and seafood. Customers can also order and enjoy their favourite seasonal sweet treats such as Christmas cake, love cake, and yule log while sipping on homemade thambili wine.
As a home-based cloud kitchen venture, Yeheli's pride themselves on being flexible and accommodating to their customer's requests and aims to deliver variety every week for their regular clients. During this season, Yeheli's is also ready to introduce a first-of-its-kind Order First - Pay Later system this Christmas. "There are quite a number of families who would love to have a roast turkey or duck or pork on their Christmas table but given the weight of the meats and the prices, it might be difficult on their budget. We understand that. Yeheli's is a family venture so we also want to ensure that everyone will have a chance to have a feast of spreads of roasts and seasonal goodies at their Christmas table with payment being the least of their concerns" shares Mooneil. Yeheli's order first and pay later system will allow customers to pay within 45 days of placing the order.
In addition to their Christmas and seasonal menu, Yeheli's will continue to offer their usual menu till the 22nd of December with 30+ menu items for customers to choose from. Yeheli's menu consists of Southeast Asian hawker and mall-style street food along with Western roasts, grills and fries, and their own range of desserts.
Orders for the Christmas and Seasonal menu items can be made from 3rd December 2021 onwards. The seasonal menu is on pre-order basis only and orders have to be placed for 24th-30th December 2021. Yeheli's require a minimum of 7 days prior notice and encourages customers to place orders well beforehand to avoid disappointment.
FB: @Yeheli's
Inster: @yehelis_