These days the weather has not been conducive with my body. I am constantly coughing and wheezing away. As a result, I have been turning to warm beverages to sooth my aching throat. My usual go to soup has always been a spicy pumpkin soup. As much as I love the pumpkin soup I make, it is only natural that one cannot have the same thing every single day.
Naturally, I turn to alternatives, such as this unusual yet fantastic Apple and Carrot Soup.
It is a straightforward make. But what makes it unique is its flavour. It essentially tastes sweet. Therefore if you have an annoyingly clogged up nose and food tastes like cardboard to you, this is the soup you want drink. Your taste buds will be most grateful, as its sweet texture is a memorable one.
Don't let the weather beat you down, fight it like a champ with a bowl of Apple and Carrot Soup.
Ingredients
1 red apple
1 carrot
½ an onion (large)
2 cloves of garlic
1 tsp of grated ginger
2 tsp of olive oil
Paprika
Pepper
Salt
Directions
Wash, peel and cut the apple, and carrot, and set it aside.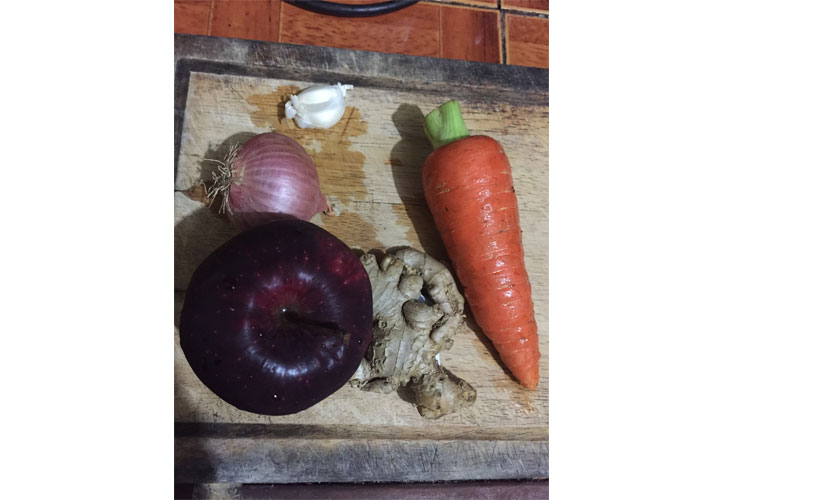 Wash, peel, and mince the onion and garlic, and set it aside.
Pour the oil in to a heavy based pan, and place the pan over a medium high heat.
Add the onion, garlic and ginger in to the pan and sauté.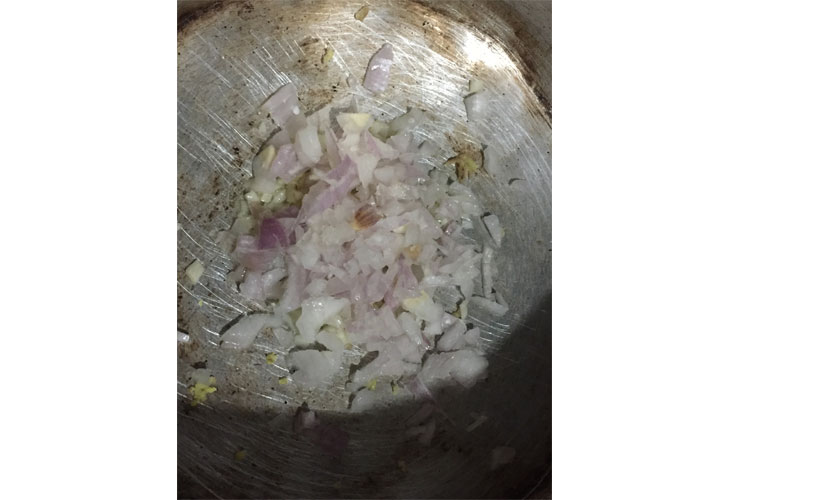 Then add the cut apple and carrot to it and cook until it has softened.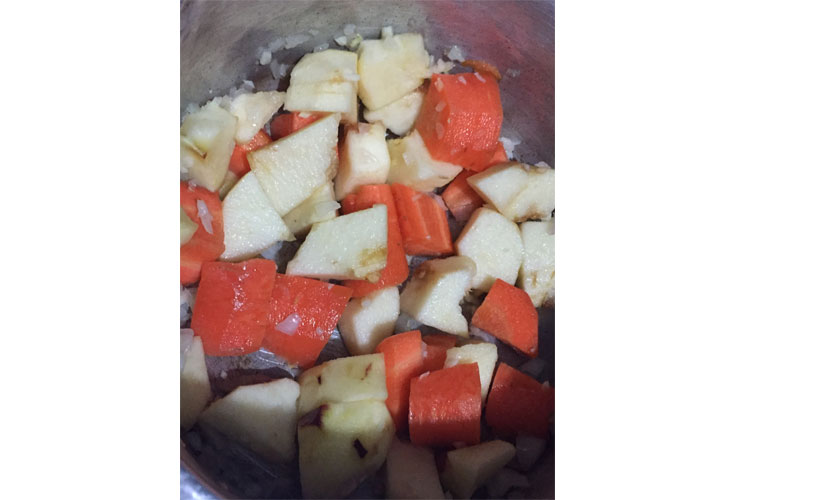 Pour water in until it has just about covered the carrot and apple, lower the heat and let it boil.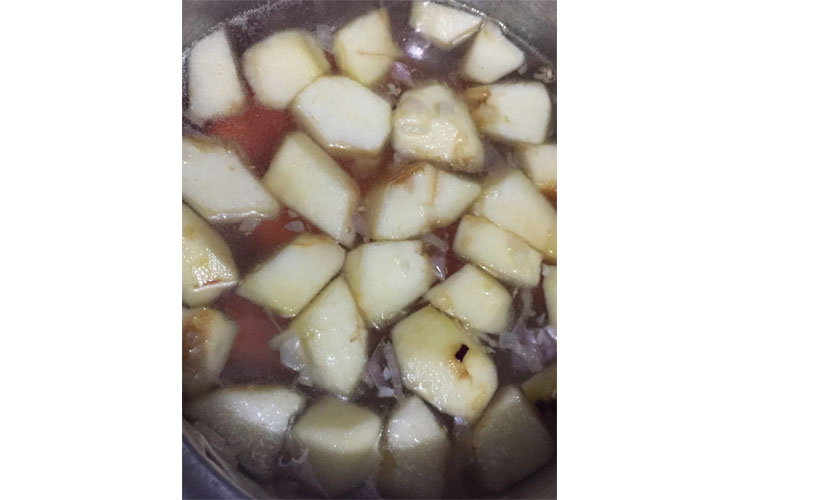 After the carrot has really softened and the apple looks close to mush turn off the heat and let it cool.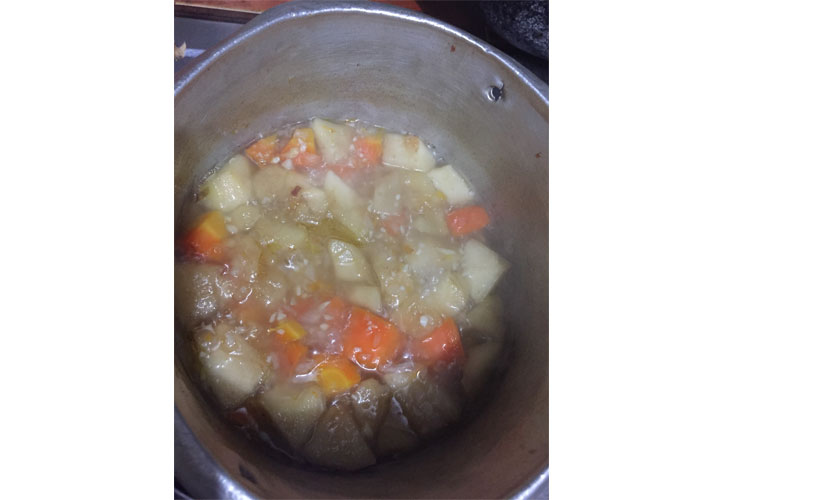 Pour the ingredients in to a food processor or blender, and blitz until it has turned in to a thick liquid.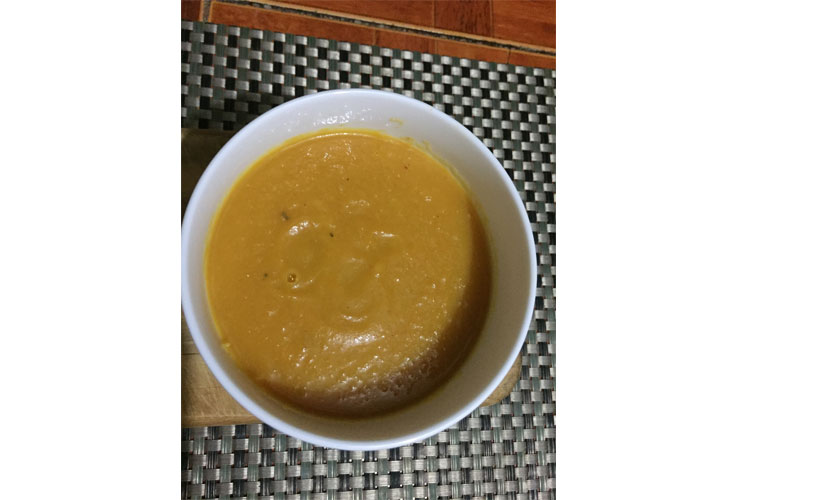 Season the soup with salt, pepper and paprika.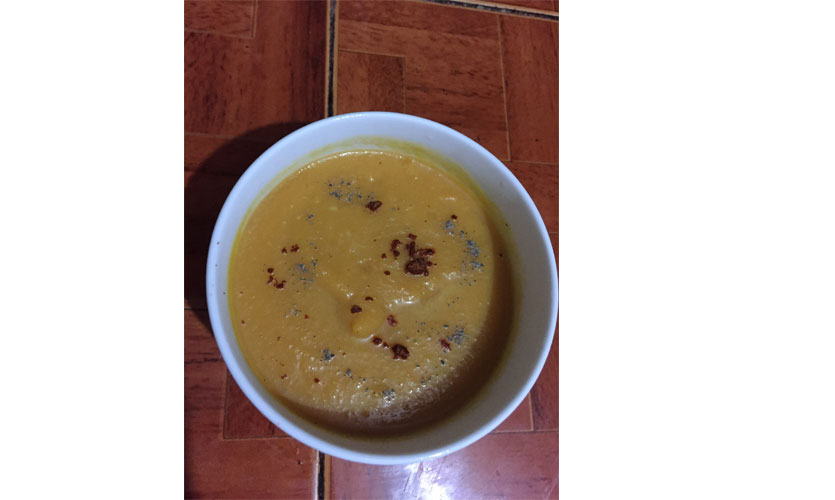 Serve while it's warm.
Disasters, Warnings and Tips
This is a delicious alternative to your regular soup choice.
I had this with some savoury bread aka bread with chilli paste. It was heavenlyyyyyy!
My latest jam is Animals by Trey Songz. Don't worry I'm already judging myself mercilessly.
You can increase on the paprika to reduce the sweetness.
Boil the carrots a little bit before and then add the apple in to the pan, if you want a faster process.
I got this recipe from a retro recipe book.
According to the book this makes for a good cold soup as well.