I had never tried fresh grape juice till a couple of years ago even though I have seen it on many menus before. I was afraid of how it will taste. And I was never really a big fan of eating grapes either. I despise the weird after taste and feeling it leaves in your mouth. However I was determined to find a solution so I started playing around with the idea of a grape cocktail. Presenting to you my perfected recipe!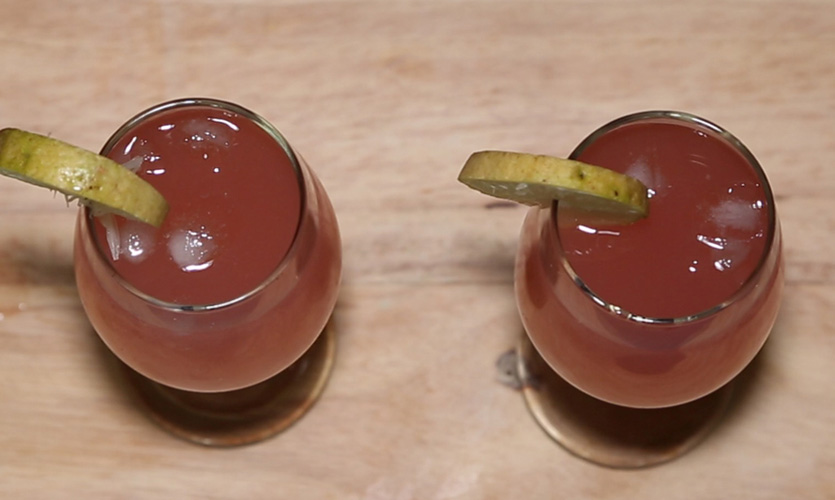 250g of red grapes

2 tablespoons of Sugar

500 ml of Water

Lemon juice

50 ml of semi-sweet White Wine
Cut the grapes in half and take out the seeds. I must say that I pick red grapes simply because I love the colour of the drink in the end. You can use any kind you like! Control the sweetness accordingly. Put the grapes, sugar and water in a blender and blend it. Strain the juice to get rid of the skin. Pour it into cocktail mixer along with the lemon juice and white wine and give it a good shake. Serve it with ice and lemon wedge.
Watch the video guide on our website Life.lk, Facebook page Life Online or on our YouTube channel Life Online Tv. Try it out at home and let us know how it went!
Pictures by Zeeshan Jabeer Akram