Most people have French toast for breakfast but I end up eating it as a snack. If I am being completely honest, sometimes even as dessert! It is one of the easiest things to make to fulfill your sweet cravings and healthier than eating any artificial sugars.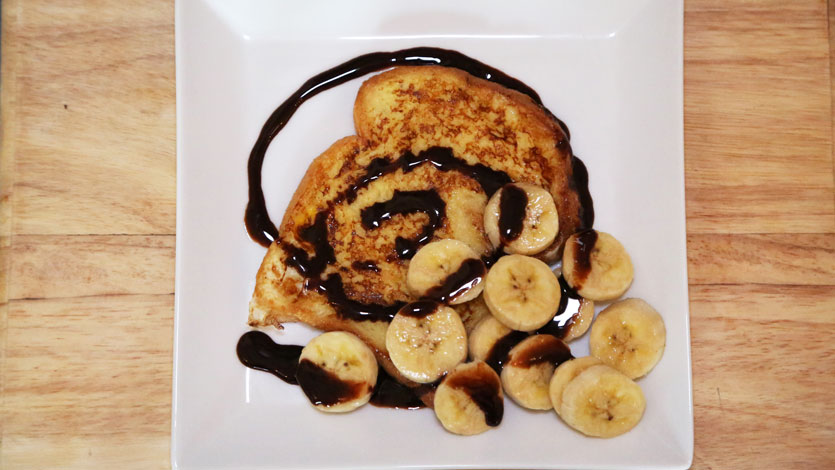 All you need is:
Slices of bread
1 egg
½ cup of milk
Sugar to taste
Method
Whisk the milk into the egg.
After it's been combined well, add the sugar and mix till it's dissolved.
Put a pan on the stove and after it heats up, put in some oil or butter. (Use a nonstick pan if you don't want to use either.)
Soak the bread in the mixture and cook it on the pan. Flip the slice and make sure to cook both sides till it's dark brown in colour.
While it's still hot, serve it on a plate with some sliced bananas and chocolate sauce! Well, that's how I like to eat it but you can eat it plain as well!
PHOTOGRAPH by Zeeshan Akram Jabeer