About a month back, it was that time of the year where faluda was offered to you in abundance. I for one never get tired of it. It is one of the simplest drinks to make, but over the years I have tasted many different versions. So I started experimenting on my own till I found what I loved best. And I like to serve them in individual glasses as it is the mixing that I enjoy the most!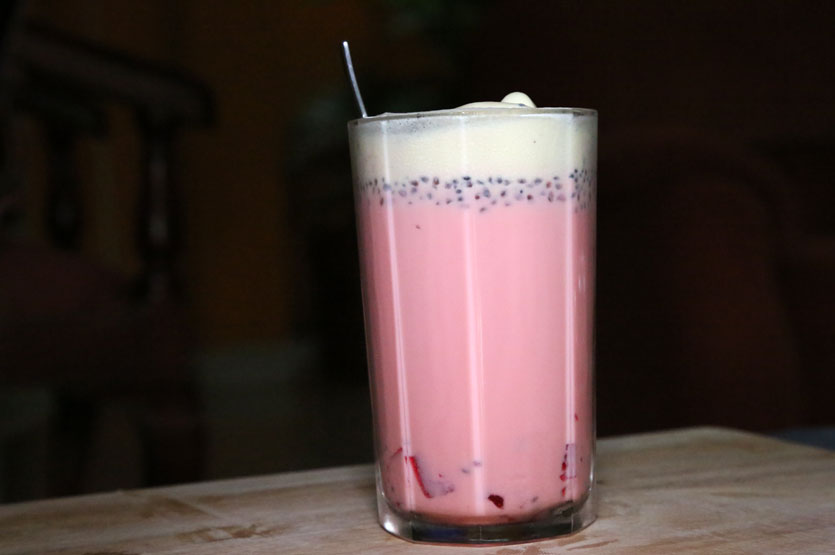 All you need is:
Rose syrup
Fresh milk
Strawberry jelly
Casa casa (soaked in water)
Almond essence
Vanilla ice cream
Method:
It is always best to make it in a tall thin glass and the quantities obviously depend on the size of it.
Pour in rose syrup to fill quarter of the glass.
Then add in a few cubes of strawberry jelly and a tablespoon of casa casa. You can change these quantities to suit your preference. I love to have lots of it.
Then, pour in the fresh milk till you fill the glass up to three quarter level.
Add a drop of almond essence and a scoop or two of vanilla ice cream and serve with a spoon.
---
PHOTOGRAPHS by Zeeshan Akram Jabeer