There's nothing like the touch of your baby's skin against yours – it feels so soft, so new. Baby's skin is also delicate, and will remain this way for a while. Which is why you need to ensure your baby's skin is given only the very best in skin care. We have reformulated our new Pears cream and soap range now with added olive oil and rich moisture cream to give sensitive baby skin the soft and gentle care it needs to stay so 'coochy coochy soft'.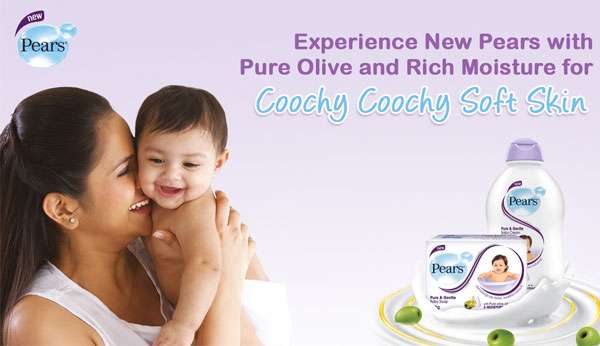 Olive oil is a known natural remedy that has been used by mums around the world as a secret ingredient to make babies skin ever glowing and radiant. It contains various nutrients and hydrating properties and penetrates deep into the skin and provides a long-lasting shield of moisture that helps keep skin smooth and supple.
Similarly, rich moisture is known to bind water to skin and minimize moisture loss. As baby skin loses moisture 5 times faster than adult skin, we have combined both these skin-loving ingredients. Together, they intensely moisturise, soothe and comfort your little one's unique skin for 24 hours.
That's not all. Since we have developed specially to protect and complement the softness of your little one's skin, New Pears' Soaps and Creams are dermatologically tested and pH neutral.
So now you can feel reassured that you've got expert care for your baby's skin.
To explore more about the New Pears range, and to delve into a world of softness, visit www.pearsbaby.com