The new school academic year for international schools in Sri Lanka is around the corner, hence schools, parents, and kids are busy getting ready for it. One of the biggest tasks that come your way as a parent or a guardian is to prepare your child's school books for the new academic year.
As working professionals, parents face a mammoth task in managing their home fronts and careers in the best possible way. This is more demanding for the modern working mother in Sri Lanka who needs to multitask and manage the highly-scarce time among her family, office, friends and personal needs.
As a parent, are you tired looking for lengthy school book lists and do you end up paying a high price buying it from your child's school or bookstore? Do you struggle to find time to make it to your child's school or a bookstore while at work or during the weekends, where you have plenty of other matters to attend to? Do you stay up late on busy weekdays or sacrifice your precious free time during the weekend covering and tagging a mountain of school books? Well, you can say goodbye to all of it! Books on Wheels is in town.
So how does it work? Simply take a picture of your child's booklist, text or email it to Books on Wheels and it will revert back to you with a price list. Once you confirm, it will deliver everything to your doorstep. That's not all! Books on Wheels will cover the books as per your preference. If you require the name tags to be done, it will arrange that too.
Books on Wheels provides books and stationery at highly-competitive prices which will be definitely lower than the standard market price.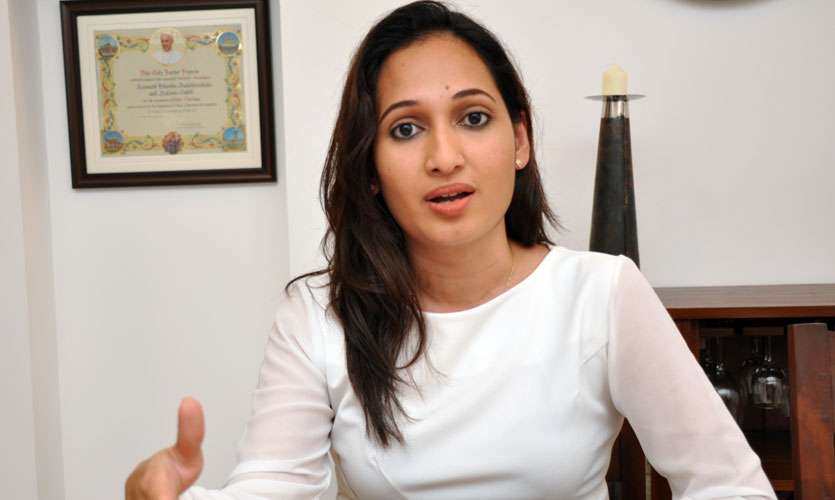 This novel concept is the brainchild of Salome Wahid, a working mother of two daughters.
"As a parent, I faced the same struggle in sorting out my kids' booklists every year. This took so much time that I would rather spend with my kids during their school holidays. We as parents end up paying whatever the price quoted by bookstores and, in most cases, the prices are exorbitantly high," she said, commenting on the operation.
"Then comes the task of finding time to purchase the list of books during our work hours or during the weekend by having to make a trip to the school or to a bookstore. Once we finally purchase everything, we have to stay up late or sacrifice our precious time during the weekend to have the books ready with covers and so on. I simply disliked this whole system since I always believed I could have used the time and effort spent on this tedious task by spending some quality time with my family. So I decided to come up with a solution which would allow all parents to take a back seat for once and just enjoy the ride and let Books on Wheels take the load off their shoulders this time."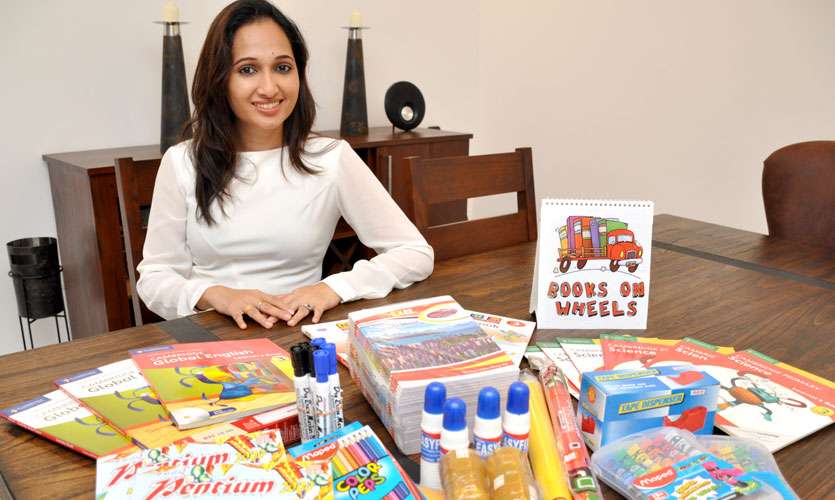 What's also appealing about this whole operation is that the covering of the books is done by a group of unemployed and disabled mothers who struggle to do a full-time job. Salome believes that it's a personal responsibility from a social angle to uplift the standard of the unemployed full-time mothers in Sri Lanka by opening up an extra income channel to support their families while managing their home-fronts.

Interested? Well, this is something that you should definitely try out. Call, text, Whatsapp or Viber 076 160 2006 or email your child's booklist to http://booksonwheelslk@gmail.com.
You can follow Books on Wheels on Facebook and Instagram as well.
Pics by: Lasantha Kumara