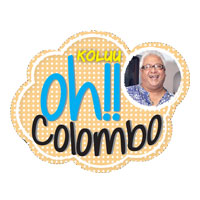 Galle was certainly a buzz last week with the excitement of the annual literary festival, an event founded in 2005 by Anglo-Australian Geoffrey Dobbs in 2005. Fairways Holdings assumed the title sponsorship of the Galle Literary Festival in 2015 and has been sponsoring the event annually thereafter. Fairway's sponsorship has definitely taken the event a couple of notches higher and the annual festival has now become a must when the Galle Fort and its surrounding areas come alive. It is definitely great to see that the town of Galle, once a sleepy, tranquil village, has now become probably the most fashionable part of the south coast with the hottest property to buy in Sri Lanka.
Since the Festival's programme now covers extensive subjects one does not actually have to be a literati to attend the Festival. The added attractions are presentations and discussions on music, art, a variety of food etc., drawing people to the Event merely to relax and enjoy.
Amongst all this, it is easy to spot the winnable literati who pretends that she is an avid reader and happily purchases tickets for all of the literary events. It is obvious that she has given great thought to her outfits and accessories and wakes up early morning to slap on her makeup and arrive at the chosen events. She makes sure to sit in a visible spot but makes sure that it is one of the side seats so that she could whisk out her smartphone to pass the time and overcome her boredom whilst the sessions are going on. A practice she adopts at all of the sessions she attends.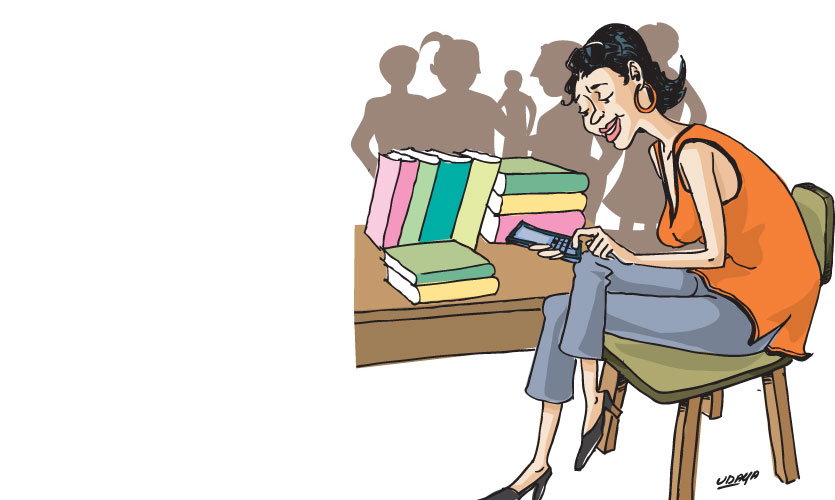 There is such a demand for these events that observers find it quite annoying seeing such behaviour especially when there are persons who are actually interested in the event and cannot get in as the likes of Ms. Powder Puff, who has never read a book in her life purchase tickets to the events to display to the world that she is an intellectual of sorts. Many such people, rude people who claim stake their claim to royalty and highbrows walk into sessions halfway making a spectacle of themselves and breaking the momentum, Many such strange behaviour is spotted on all days of the Festival.
Kudos to both Geoffrey Dobbs and Hemaka de Alwis who put in a lot of effort to make this Festival such a great event and all the volunteers who do such a great job.