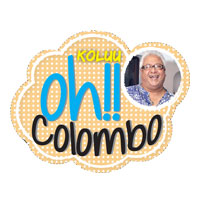 A tourist bus pulled up at a five star Hotel in Colombo. When the tired passengers got off the bus and entered the busy Hotel lobby they were totally confused for a while thinking that they had had their dates mixed and that it was Halloween. The cause for this assumption was because they saw a number of women draped in strange fabric and wearing horror like make-up and weird hairstyles. In fact, they were so curious, that one of the guests inquired form the Hotel's Public Relations Officer whether a Halloween-like festival is celebrated in Sri Lanka in July. The PRO was taken aback by the question but soon realised that the guests were referring to the number of gassed up women trooping into the Hotel's Banquet Hall for a wedding reception. The quick-witted PRO explained that these were guests to a theme party being held in the Banquet Hall that night.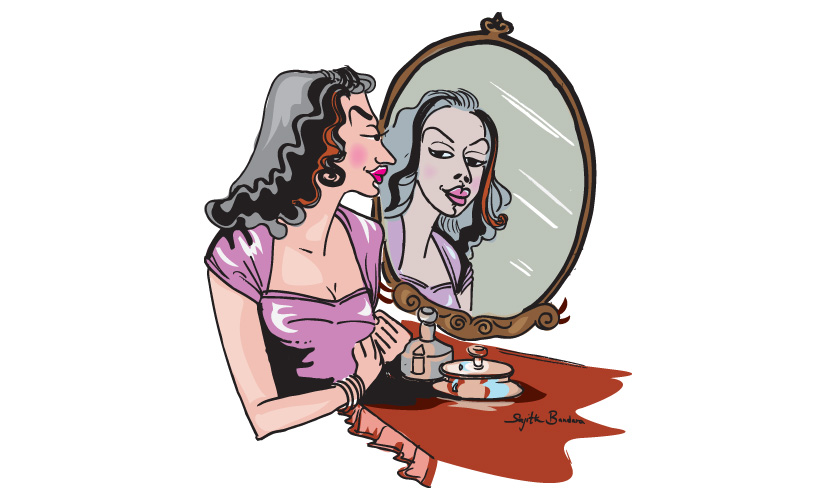 Their determination to wear make-up that changes their look completely and then choose attire and hairstyles in keeping with such make-up seems de rigeuer among some of the Colombo women who are in their mid-fifties and over. Ageing gracefully, showing grey hair and wearing decent clothing is almost a thing of the past. The greying hair is coloured either blonde or dark brown or jet black hair. If the hair is thinning, loads of hair extensions are added. The made-up faces have to be scraped off with a palette knife. The quest for looking young has become a challenge among these women and, since they neither care to exercise nor eat healthy, they are completely dependent on war paint, hair dyes and the other finery that goes with it. Naturally, the hair-dressers and beauticians in Colombo are delighted since it is a lucrative business for them; they aid and abet these fading glories by flattering them and dressing them up and marketing their products with assurances of money being well spent.

One beautician did tell me that they do not engage in such aiding and abetting but that there is no point advising such women as they will not listen to any good advice. Hence, they have no choice but to deliver what has been requested.

Ageing gracefully does not mean that you have to show off your wrinkles etc. with pride but adapt to the many ways available to look your best. An important fact is not to compete with the younger people around and always be age appropriate in what you wear (clothes, make-up and hair), without looking utterly ridiculous and being the laughing stock of Colombo.