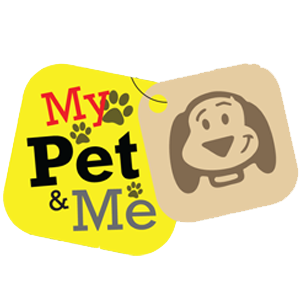 Owner-Jesh & Manju
Breed-Goldendoodle & boxer
Double the trouble, double the fun and that's how it's been ever since Mop and Buster came into their lives. Now, Jesh and Manju could never envision a life without these two.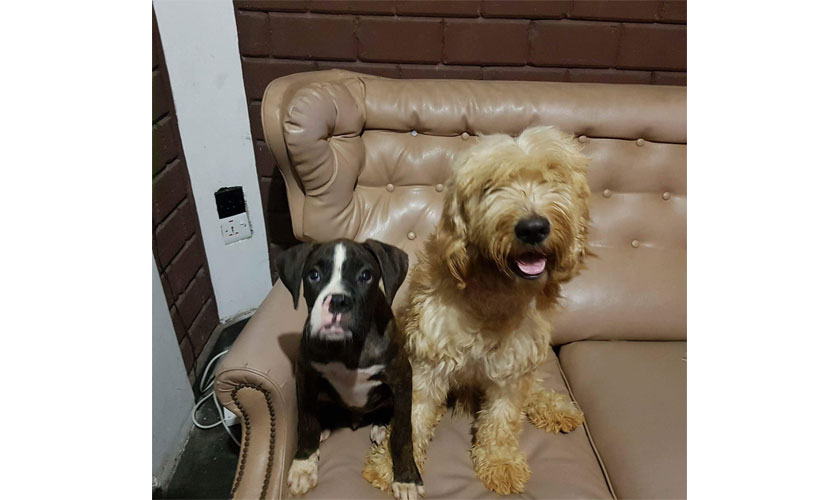 How did you find your pets?
Both were given as gifts from my uncle.

What's the story behind the names you've given?
The moment I saw them I just felt like those were the best name suited.

What are meal times and bath times like?
Meals are still 3 times a day.Bath times are once a week.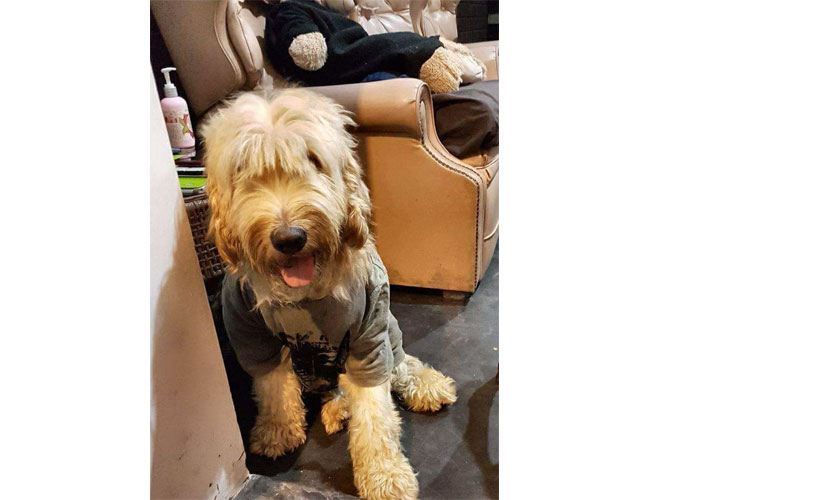 What's their favourite thing to do?
Mop loves to play..Buster loves to cuddle and sleep ..and both of them love to travel in our jeep..they get it before we do because they are so excited.

What's the naughtiest thing they have done?
Both boys have ripped couches, shoes and our favourites clothes.

How do they react when you return home?
They jump all over for almost 5 minutes non stop..we have to pet them and hug them for that long before we even enter the house..its the warmest welcome ever!

Does your pets do anything out of the ordinary that fascinates you?
Everything they do is fascinating to us ..the way they react to things to the way they sleep ..it's amazing to have them around.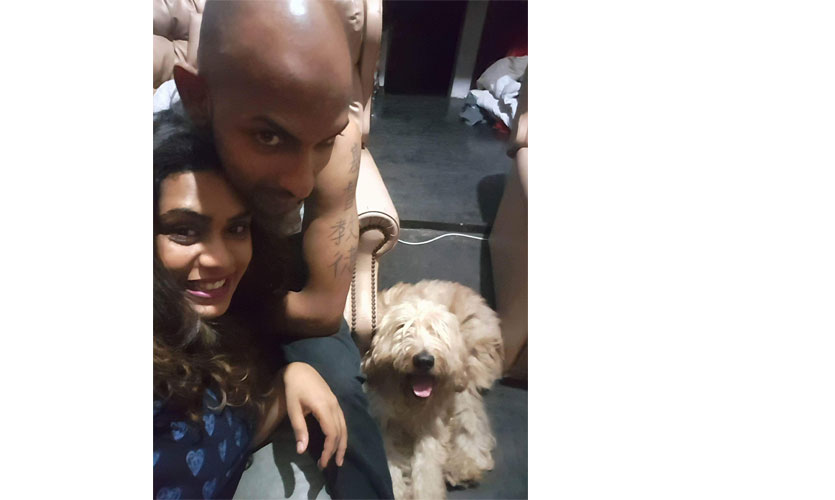 What's the best thing about them?
They're family .our kids ..they are so protective of us, yet so gentle ..one of the best parts of our lives....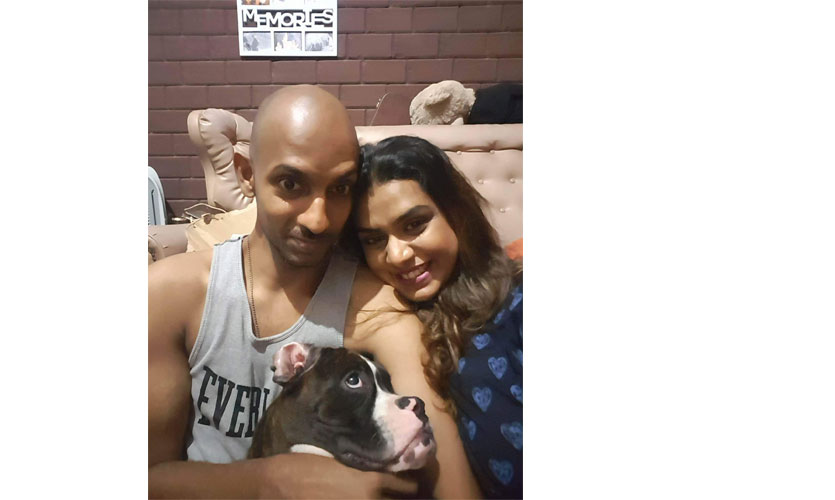 What was the most unforgettable moment you've shared with your pets?
Mop - the day we brought him home all the way from Polonnaruwa..he was such a angel on the ride back. He came home, saw himself for the first time in the mirror and got so worked up ..it was the cutest thing ever...
Buster - he is such a confident boxer ..but he was scared to go down the stairs for months . I remember the 1st day he came down about 3 steps by himself ..we were all so excited!!! Was such a big day for him and I don't think I can ever forget it!