Name: Haru & Ming Ming.
Age:2 years and 1 year old respectively
Owner:Kaushi
Breed:Wild and sassy
Haru and Ming Ming came into Kaushi's life in the most unexpected of ways and now she could never envision a life without them.
HOW DID YOU FIND YOUR PETS?
Haru was found by my aunt, hiding inside a hollow of a tree near a market place, covered in grease and angry at the entire world.
Ming Ming had been passed off from place to place, from owner to owner, as no one wanted to have her before she was finally left at our doorstep.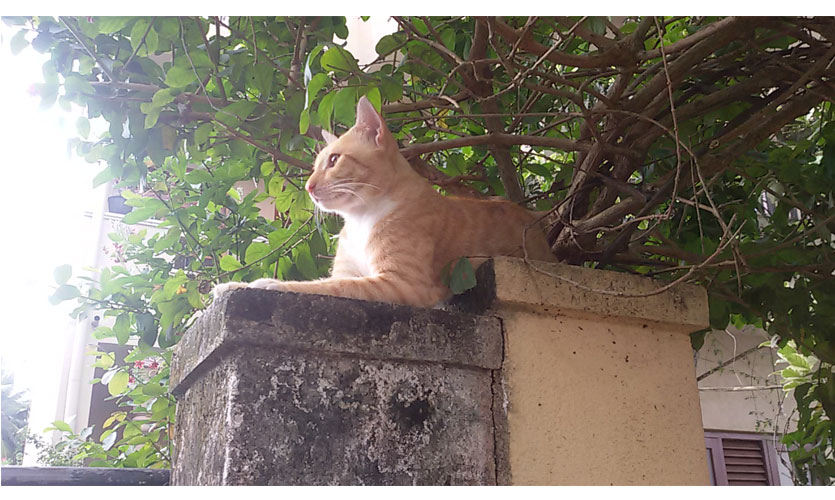 WHAT'S THE STORY BEHIND THE NAME YOU'VE GIVEN?
Haru is a Japanese word, meaning 'sunlight' and 'springtime'. I found him at a time when I was grieving a lost pet and he literally brought some sunshine in to my life.
Ming Ming is a Chinese name, which means 'bright'. Just as her name suggests she is an absolutely adorable, affectionate and somewhat clingy kitty.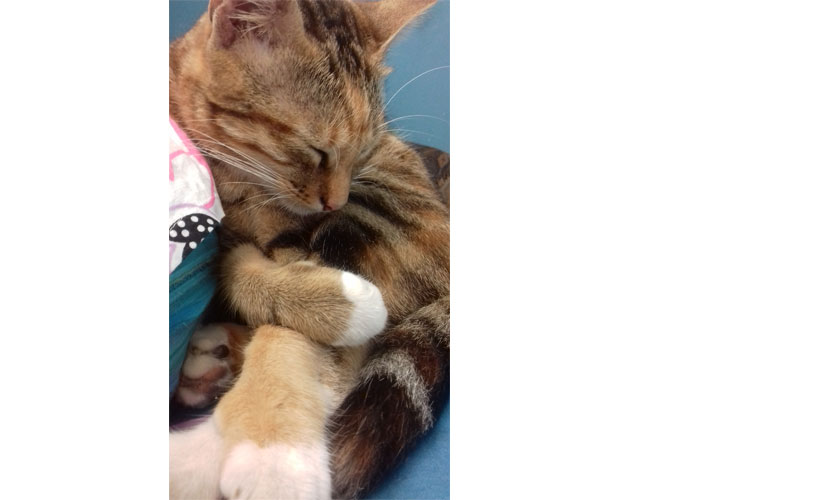 BATH AND MEAL TIMES?
Bath times are more often 'mop with warm water' sessions than 'bath sessions'. They will be absolutely mad with me until the process is over but immediately forgive me once I feed them.
Meal times are carefully regulated and strictly observed; not by us but by the cats themselves.
They will have their long naps and will walk around the neighbourhood to see if everything is where and as they left them the last time they visited, but come meal times they will be in front of the kitchen fridge.Haru sits all prim and proper and entitled, and just expects food to arrive at his paws. Ming Ming will think that we might accidentally forget what is supposed to happen and keep her paws on the fridge and meow to remind us.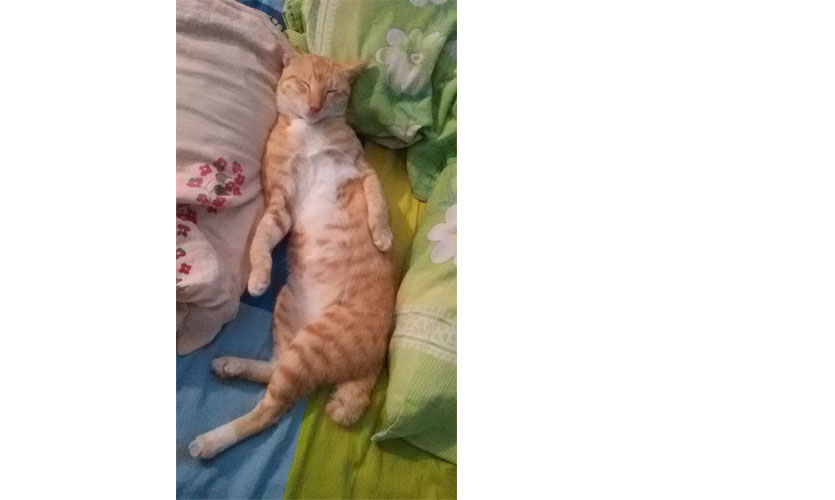 NAUGHTIEST THING THEY'VE DONE?
Haru, being a male cat who likes marking his territory, has once sprayed at my mother as she was meditating one day! Ming Ming is an endless list of naughty things, from destroying property to attacking neighbourhood dogs (yes, dogs!) and bringing dead animals to my bed as gifts.
Haru literally does not care who comes home. He will oblige you by opening one eye to look at you but that's pretty much it. Ming Ming is lovely and will jump down from her perch, offer her stomach for petting and then escort you to the fridge so that she can get some snacks.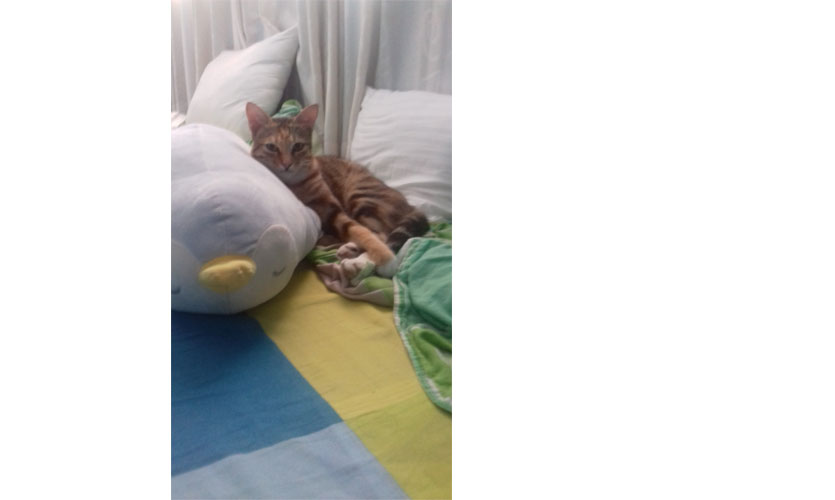 FAVOURITE MOMENT?
Both of these cats have been with me through difficult times, curling up in my bed for warmth, waking me up in the middle of the night, keeping me company through assignment submission deadlines, offering their stomachs for petting and just being present, and quirky and very cat-like. I can't pick a favourite moment!