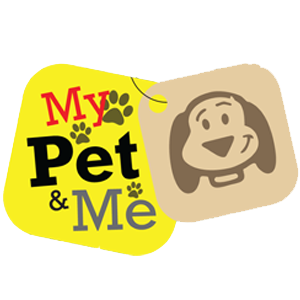 Thanks to wife Christina, Gunther came into Lalin's life when he least expected it. But it didn't take long before Gunther won him over and dispelled all Lalins doubts about starting out in a new country as a first time pet parent.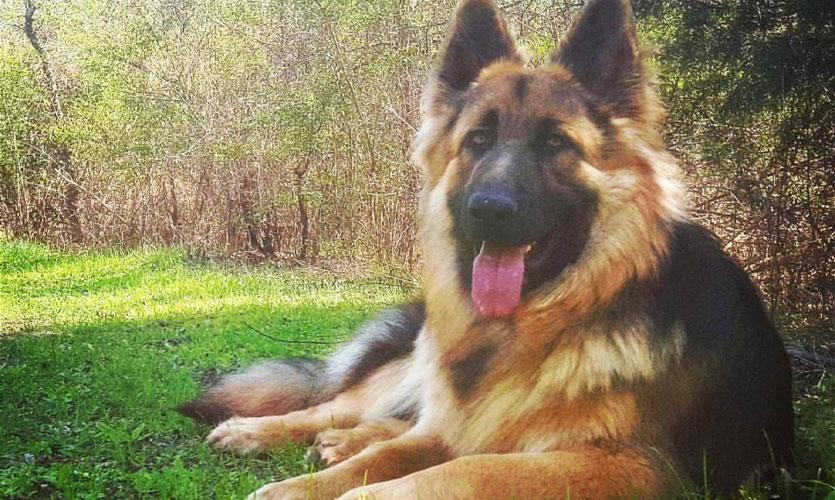 Age: 3
Owner: Lalin & Christina
Breed: German Shepherd
My wife is the kind of wife you read about in funny "wife" tweets . We had just moved to a new country - maybe a little less than a month - and we had barely settled in ourselves. My wife went to visit her friend. Came back with a German Shepherd and said "Hey Lalin, so we have a dog now". The rest as they say was history.
How did you find your pet?
Since my wife got the dog she had dibs on naming, according to her. I had an awesome name in mind to be honest. But she wanted to name him Gunther because he was a "German" Shepherd and deserved a German name.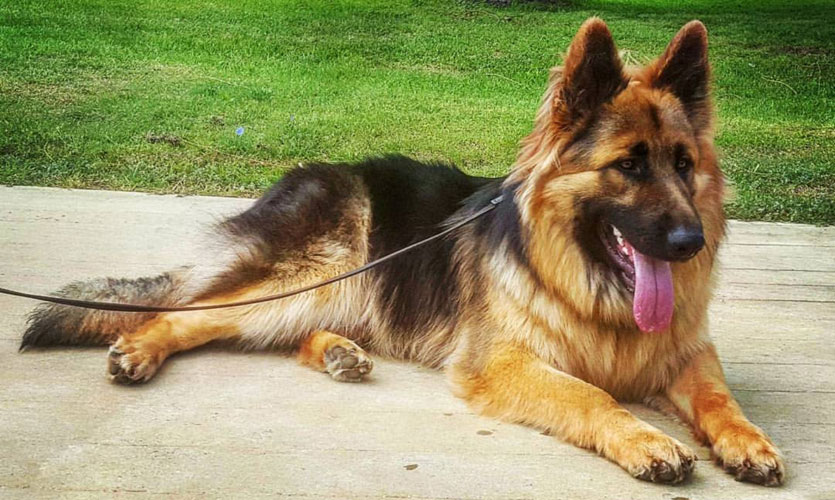 - What are meal times and bath times like?
My wife feeds him 3 times a day and he is bathed every week. But we have a lake behind the house and he absolutely loves it.
What's his favourite thing to do?
He chases squirrels and our
neighbours cats who are his
mortal enemies.
- What's the naughtiest thing he has done?
My wife planted some seeds in our garden and when she got back home, Gunther had dug them all out. He had even dug other holes around the garden for good measure. The funniest thing was that he was really proud of what he'd done. He dragged my wife out to show her his handiwork but Gunther was soo excited that she didn't even get mad.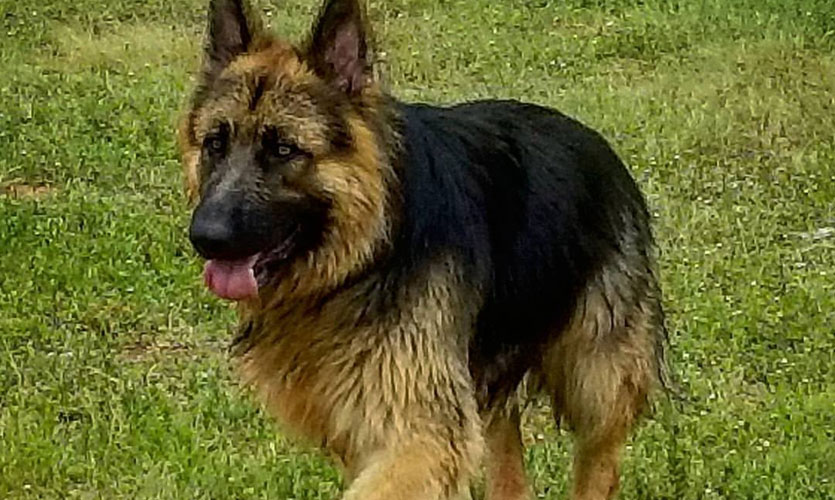 - How does he react when you return home?
My wife does most of his work but
he loves us both equally so we both
get a very warm welcome. Every single time.
- Does your pet do anything out of the ordinary that fascinates you?
Of all possible things, he hides my wife's phone under my pillow. You can imagine the kind of convos that has resulted in. The sneaky fellow seems to really enjoy the results of his actions.
- What's the best thing about your pet?
I sometimes stay up late working on my laptop and Gunther will always stay by my side until I'm done. If he can't stay awake, then he naps on my feet so he knows when I'm done. His presence always calms me down even if I'm extremely stressed, and he senses that and lays his head on my lap.
- What was the most unforgettable moment you've shared with your pet?
Every single moment has been unforgettable. Initially, I resented my wife's decision to bring Gunther into our lives because we were so unprepared and I have never owned a dog, and I was really nervous about it. It's true that dogs are man's best friend and he is now and will always be considered our firstborn son.