Ever since Yomalee found Tiny abandoned out on the street, she knew she had to take him home with her. Two years later, Tiny has grown not only in size but also in how much love he has for his adoptive family.
Name: Tiny
Age: 2 years
Owner: Yomalee Rajapakse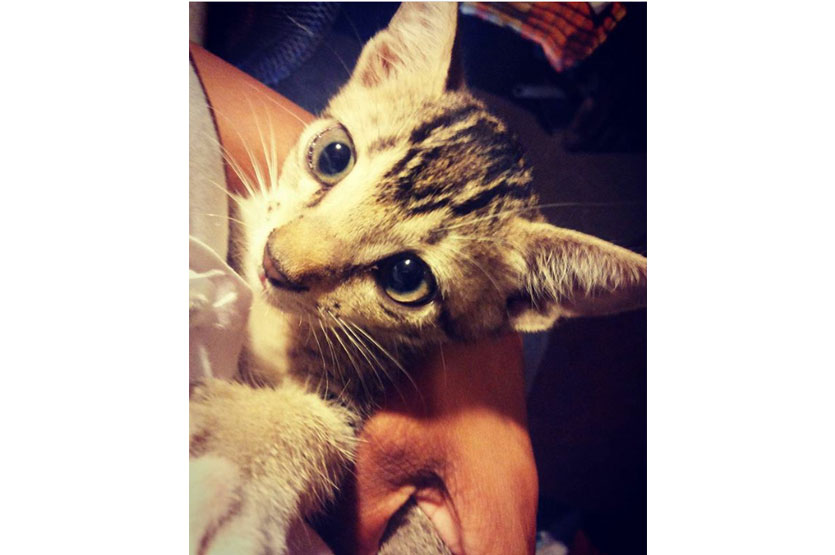 How did you find Tiny?
Someone had thrown him out when he was born so we adopted him.
What's the story behind the name you've given him?
He was very small when we found him compared to the kittens I already had at home at the time, so we felt it was an appropriate name for him.
What are meal times and bath times like?
He doesn't like having a bath unless it's a really hot day. He just walks into the shower with us when it's really hot. When he is hungry, he follows my mum and when she doesn't feed him on time, he comes to me and complains.
What's his favourite thing to do?
He loves sleeping in cupboards filled with clothes. He also loves sitting on my tummy.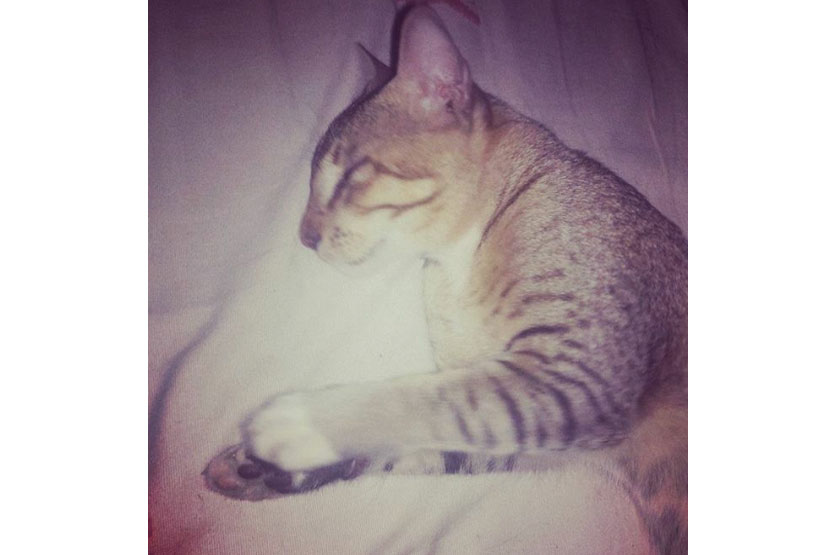 What's the naughtiest thing he has done?
He has peed on amy mum's clothes because she asked him not to sleep there.
How does he react when you return home?
If he is out in the garden when I get home, he purrs and mews as if to say hi and that he's been waiting all day.
Does he do anything out of the ordinary that fascinates you?
He sits outside the washroom every time I walk into the washroom. He also loves to sit on the hood of my car.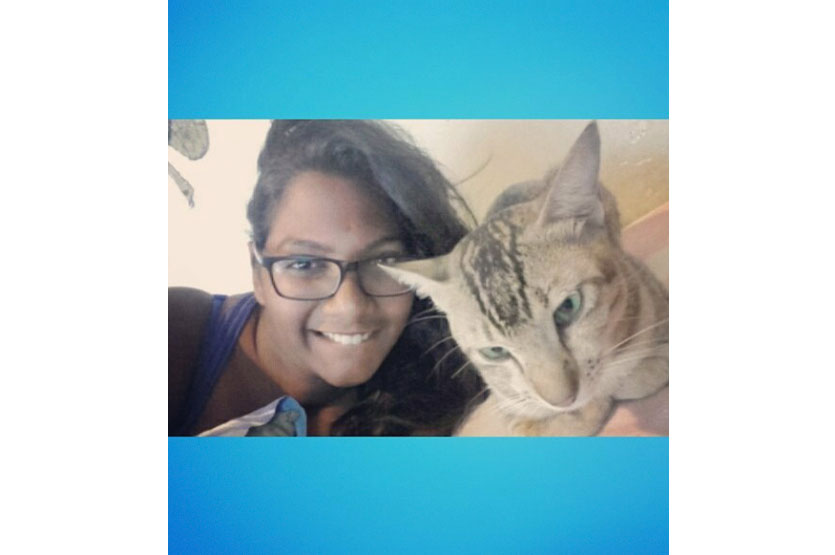 What's the best thing about him?
He always comes to me for hugs.
What was the most unforgettable moment you've shared with Tiny?
He sleeps with me when he gets angry with my mum for not feeding him on time.