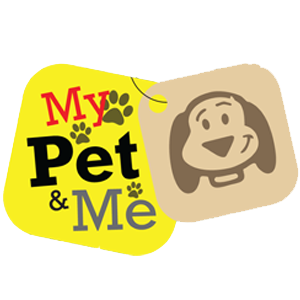 Kawindi and Raven have been inseparable ever since they came into each other's lives, and every moment spent together has been full of fun and craziness.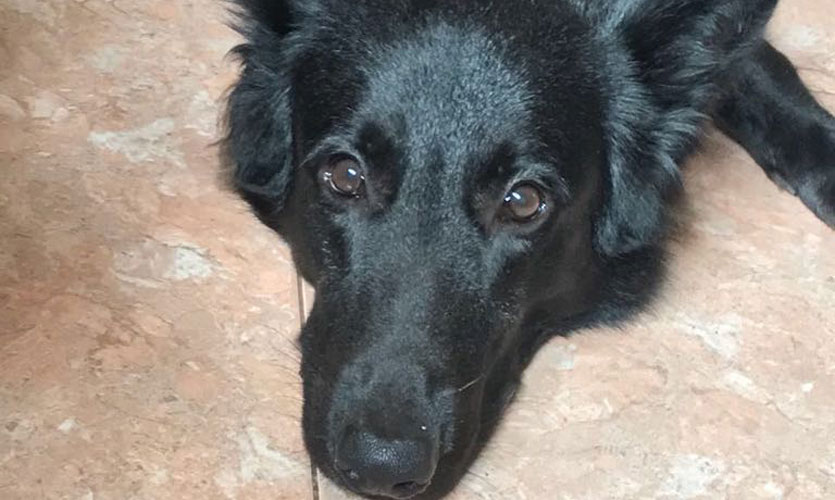 Age: 1 year 10 months
Owner: Kawindi Batuwitaarachchi
Breed: German Shepard
- How did you find your pet?
A friend gave him to me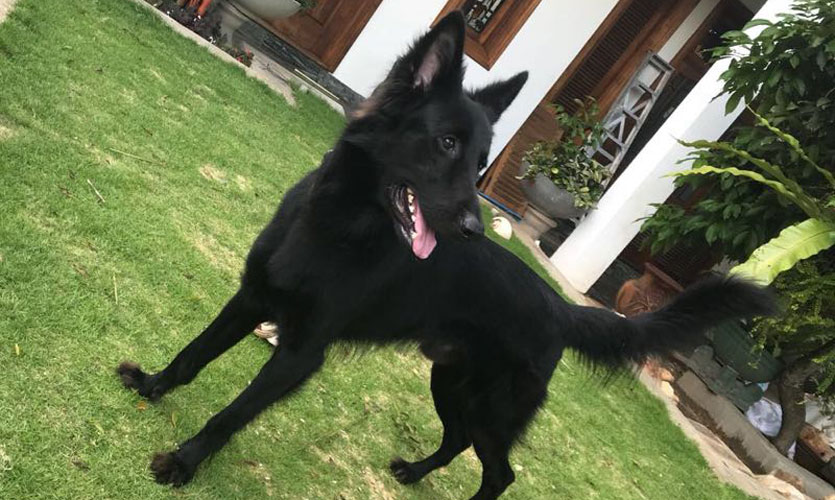 - What's the story behind the name you've given?
Well, he's all black and I love superhero Raven from Teen Titans.
- What are meal times and bath times like?
The first meal of the day is around 12 pm then again at around 8 pm in between at 5 pm he drinks milk. I bathe him 2 times a week.
- What's his favourite thing to do?
Snuggle and he likes to nibble people.
- What's the naughtiest thing he has done?
He dug a massive hole in the middle of the garden.
- How does he react when you return home?
He goes crazy. It's like I haven't been home in years. When I come home I have to take him out, whatever time it is.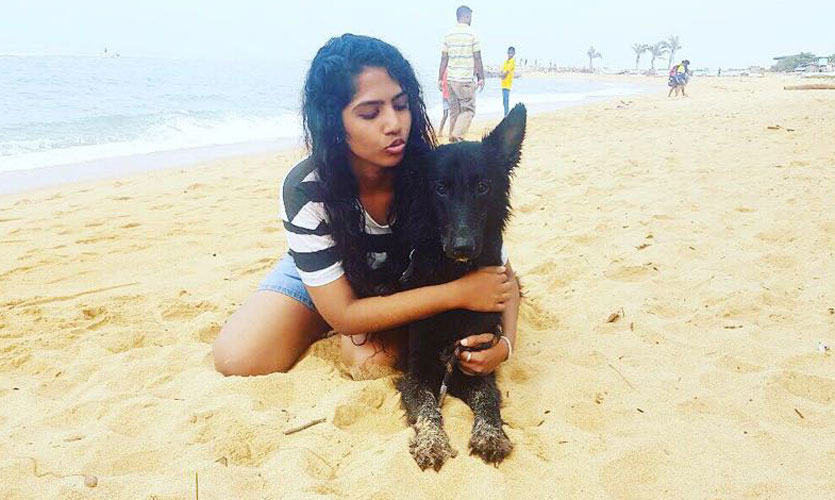 - Does your pet do anything out of the ordinary that fascinates you?
He wakes me up every morning at around 5 and when almost every day at around 4 in the evening he comes up to me or mom to tell us he wants milk.
- What's the best thing about your pet?
Everything about him is amazing. I can't choose one!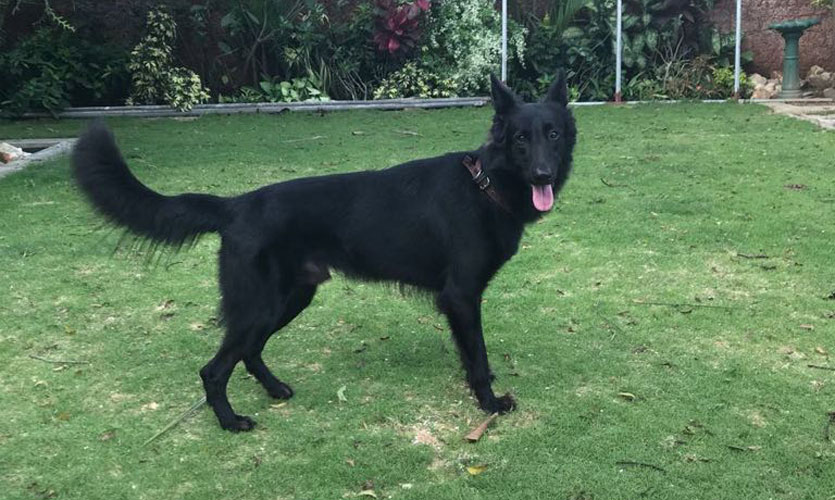 - What was the most unforgettable moment you've shared with your pet?
I got very sick and he didn't leave my side for days. He was next to me every single minute.