When Max and Caesar came into Andrea's life, she had no doubt that they would fill the void left by her previous dog in her heart and her home. And since day one, they have been winning the hearts of everyone they meet with their abundant love and energy.
Names: Max & Caesar
Breed: Rhodesian Ridgeback cross
Age: 1 year and 5 months
Owner: Andrea Leitan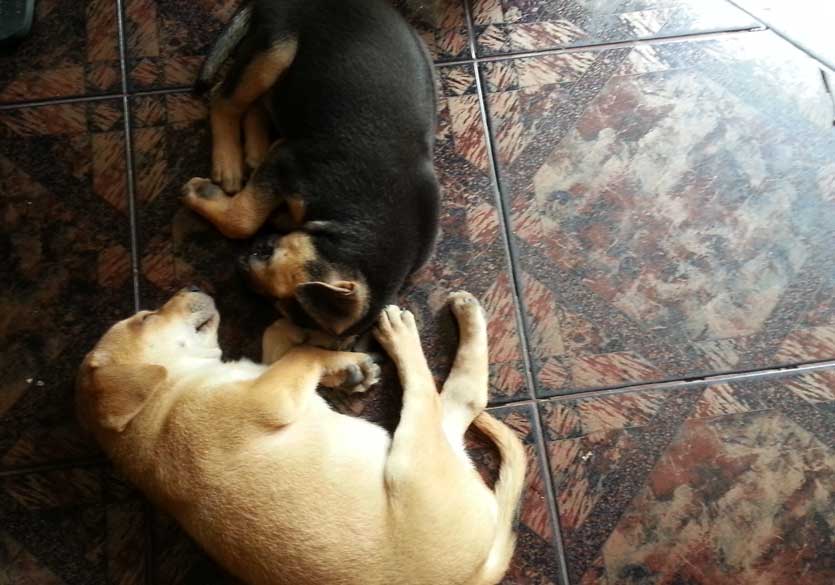 How did you find your Max and Caesar?
We saw an advertisement in the Hit Ad. I was still getting over my previous doggie as she died quite suddenly though she was sick. It was difficult without her. Our doctor promised to get us a pure bred Boxer or Ridgeback but we all really needed a dog in the house to fill the void.
So my brother bought 2 of the puppies advertised as he wanted one too when they moved to their new home. However as my sister in law was expecting a baby, it was difficult to keep him. Also Max is very naughty and hyperactive but such a love.
What's the story behind the names you've given them?
Max is the name given by my niece as he was meant to go with my brother's family. The name was initially Rover and then she changed it to Max.
Caesar didn't have a name for a couple of days as I really wanted to name them Frodo and Sam. As my niece (she was 5) was insistent on Max we left it that way and my dad came up with Caesar. So we thought we'd give them Roman names - Max and Caesar.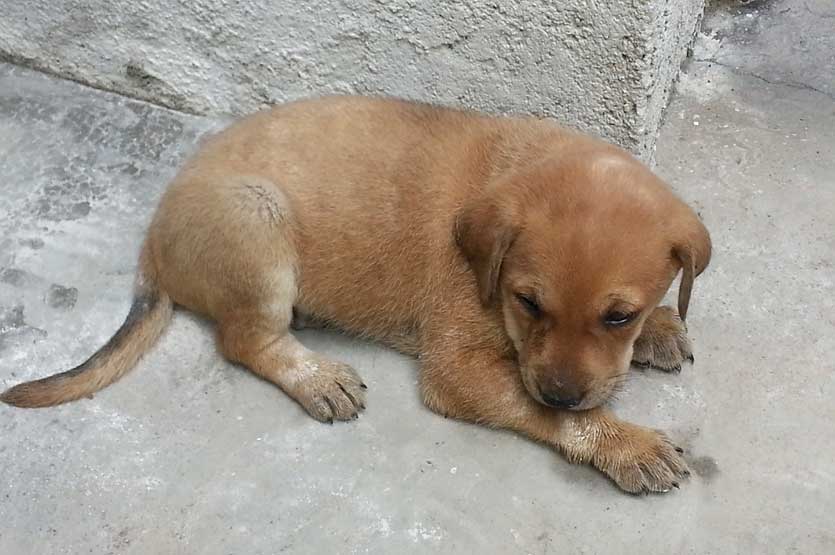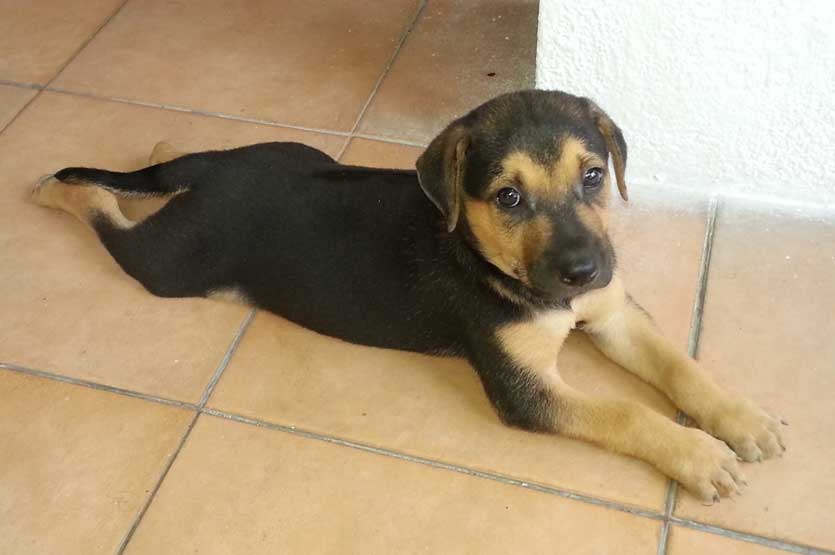 What are meal times and bath times like?
Meal times are the best times for them. They generally get 3 meals sometimes two meals a day. They aren't very fussy when it comes to rice. They love chicken neck and salaya fish. And they like their rice a little soupy. Caesar loves Pedigree but Max has moods. However they eat Pedigree with milk or chicken stock.
Bath times are never fussy. They love baths. They love the massage and they love water.
What's their favourite thing to do?
They love playing with each other and fighting over me for some reason. Also their favourite time of the day is vitamin time. They love their vitamin syrups. And it's a novelty for them to lick the measuring cup.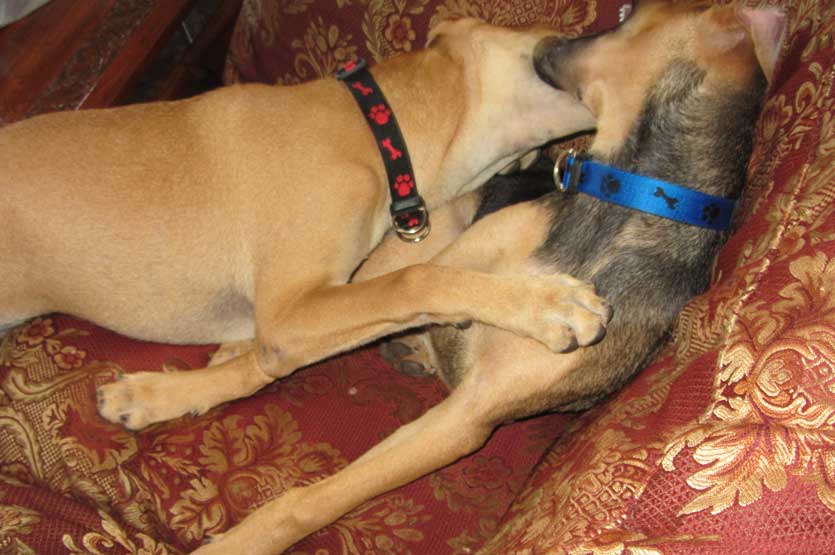 What's the naughtiest thing they have done?
Scraping the walls especially after it was painted for Christmas. They do this when they are annoyed and feel ignored.
How do they react when you return home?
They bark and wag their tails and jump up and I must hug them both and massage them otherwise they get offended and bite me because they feel ignored.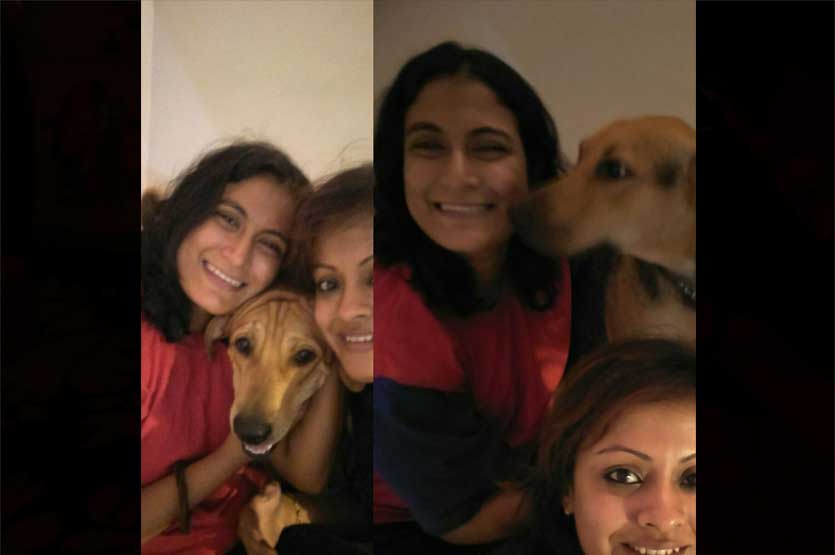 Do they do anything out of the ordinary that fascinates you?
Ransacking my waste paper basket and eating tissue paper! They love eating tissue paper! And when they do they get constipated.
What's the best thing about them?
The love they show each other as brothers. They chase each other about and bite each other but never to hurt. They are afraid of crackers and thunder so when they are scared they must be close together.
There is one incident. We took Max to the vet once and left Caesar behind with my dad. When we got home my dad said that Caesar had been howling and whining and not looking away from the window. We could see he was happy when we got back with Max.
What was the most unforgettable moment you've shared with your Max and Caesar?
They both grab me by my T-shirt or shorts and keep me near them. I feel so loved.
I'm sure there will be more moments in time to come.