If you ask Tharaka about Dexter, he'd joke that Dexter is "annoying and stubborn. Just like the master as some would say!". Despite being named after a serial killer on a TV show, the only killer aspect about Dexter is his smile!
Name: Dexter
Breed: Rottweiler
Age: 2 years
Owner: Tharaka Uduwara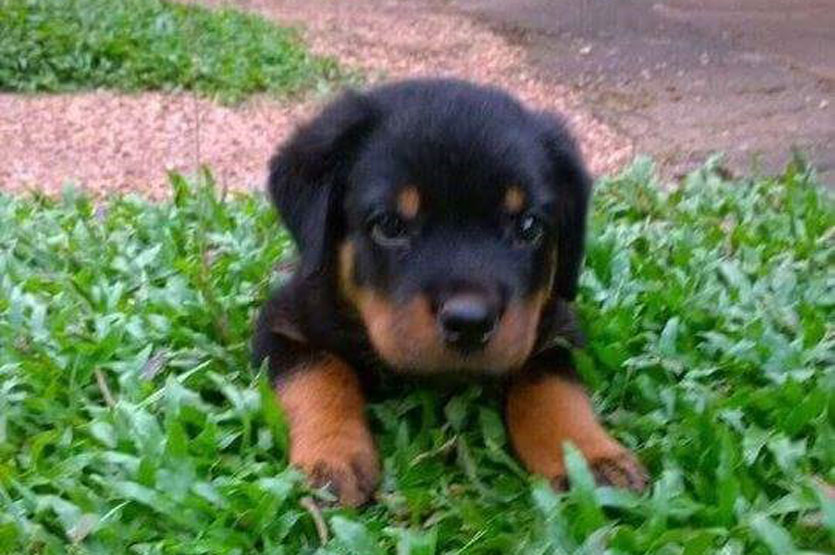 How did you find Dexter?
He was a gift from a family friend. (I sort of asked for a Rottweiler puppy).
What's the story behind the name you've given him?
I named him after the serial killer character from the TV series of the same name (Dexter). Rottweilers are known to be ferocious so I thought it would be pretty funny just to scare people and uninvited visitors.
What are meal times and bath times like?
Dexter has 3 meals per day. Milk with bread in the morning, rice with fish in the evening around 3:00PM and Pedigree dog food in the night, twice a week on Sundays and Wednesday morning.
What's his favourite thing to do?
Annoy and bite me of course. He loves to take stuff like watches, pens, spectacles, phones, remotes and run around so we would chase him to get them back and he loves to chase the neighbour's chickens.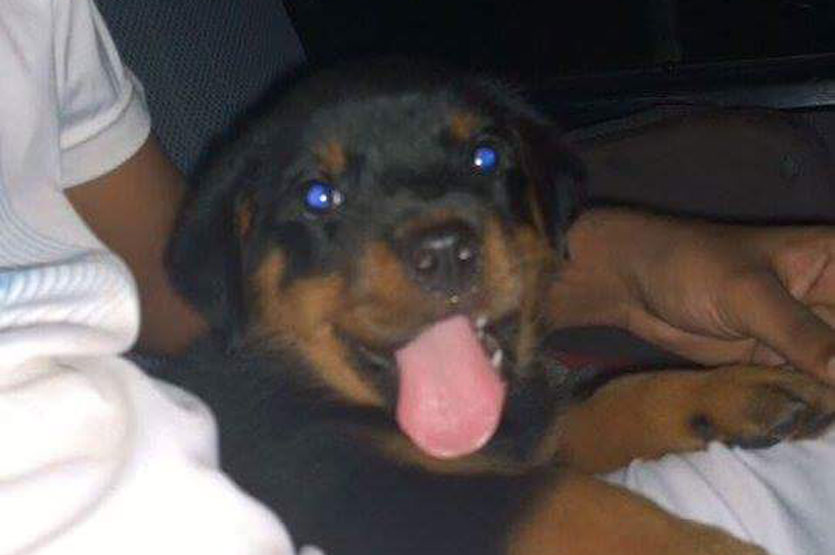 What's the naughtiest thing he has done?
Ate one of my favourite books.
How does he react when you return home?
He howls until I let him inside the house and pet him.
Does he do anything out of the ordinary that fascinates you?
He knows how to behave around strangers. If he gets the vibe that we like the stranger he acts all friendly. If not, he growls and gets a bit out of control.
What's the best thing about him?
That ugly smile of his when I tickle him. And he's very protective of my mother.
What was the most unforgettable moment you've shared with Dexter?
Took him a for walk once and a gang of stray dogs came barking at us. Dexter left me and ran all the way into the house.