We just love chocolate and anything to do with chocolate - be it coffee, cookies, donuts and I must say Tibetian Terrier puppies too! Say hello to Choco, who's this beautiful little puppy that's a fluffy ball of adorableness and cuteness. One can never get over puppy duties and he'd definitely lighten up your world like nobody else! (I made a One Direction pun - and they aren't even related).
Pet's Details
Name: Choco
Breed: Tibetian Terrier
Age: 1 Month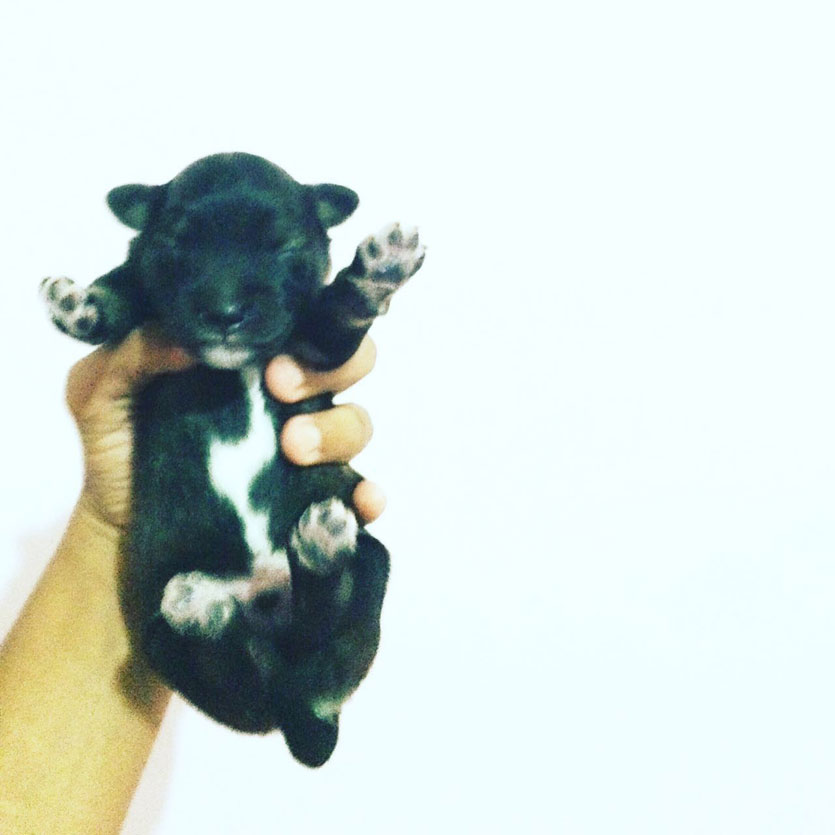 What's the story behind the name you've given?
Both his parents have names that are candy themed so we felt that we had to go along with the theme.
What are meal times and bath times like?
We spoil him a little too much with the food as we feed him throughout the day but he gets his puppy food around twice a day and he is still breastfed by his mother.
Does he do anything out of the ordinary which fascinates you?
He loves to play around with his mother. He bites her and annoys her and it's pretty fun to watch him while he enjoys his play time.
What's his most favourite fun time activity?
I would have to say playing with his puppy toys besides annoying his mother.
What's the naughtiest thing he has done?
He's at the age where he is teething so he tries to get into everything and bite everything. Once he almost bit my phone charger into shreds. It's like having an infant in the house and we will probably have to puppy proof the entire house sometime soon.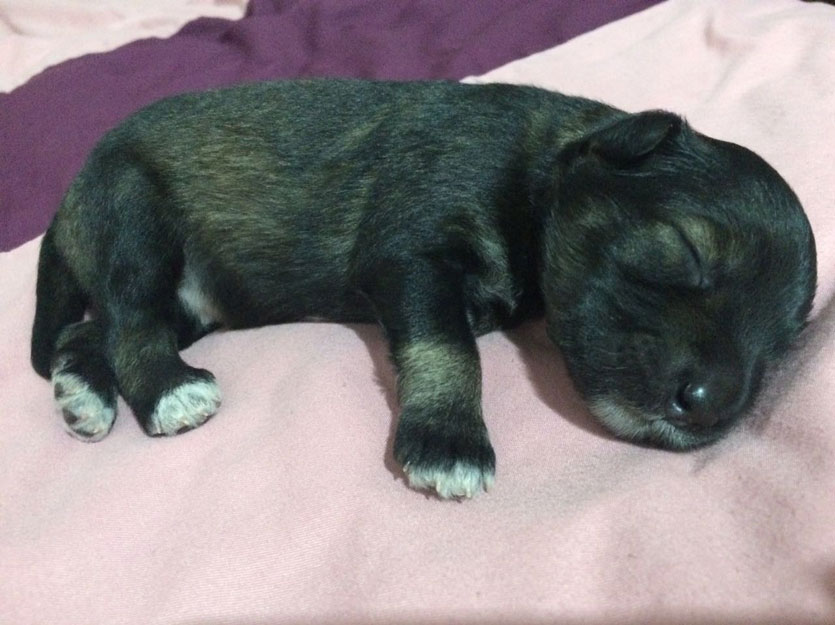 How did you find him?
I own two other Tibetian terriers. One is female and the other is male and my female dog gave birth to this little guy.
How does he react when you return home?
He's always very happy to see anyone who walks in through the doors, he greets them with kisses and there's a lot of tail wagging.
What's the best thing about him?
I love how he can instantly light up anyone's mood by just being his adorable little self.
What was the most unforgettable moment you have shared with him?
The moment when my female dog gave birth to him was quite unforgettable. I was so happy to see this little blob of black fur!
Can you share a cute story about your pets?
Everything they do is pretty darn cute but one thing I've noticed to be consistent with both my other dogs is that after we give them both a bath, they tend to run around the house and get into a very playful mood. Sometimes, they run into the garden and try to roll around in the grass trying to dry themselves and it's just so funny and cute.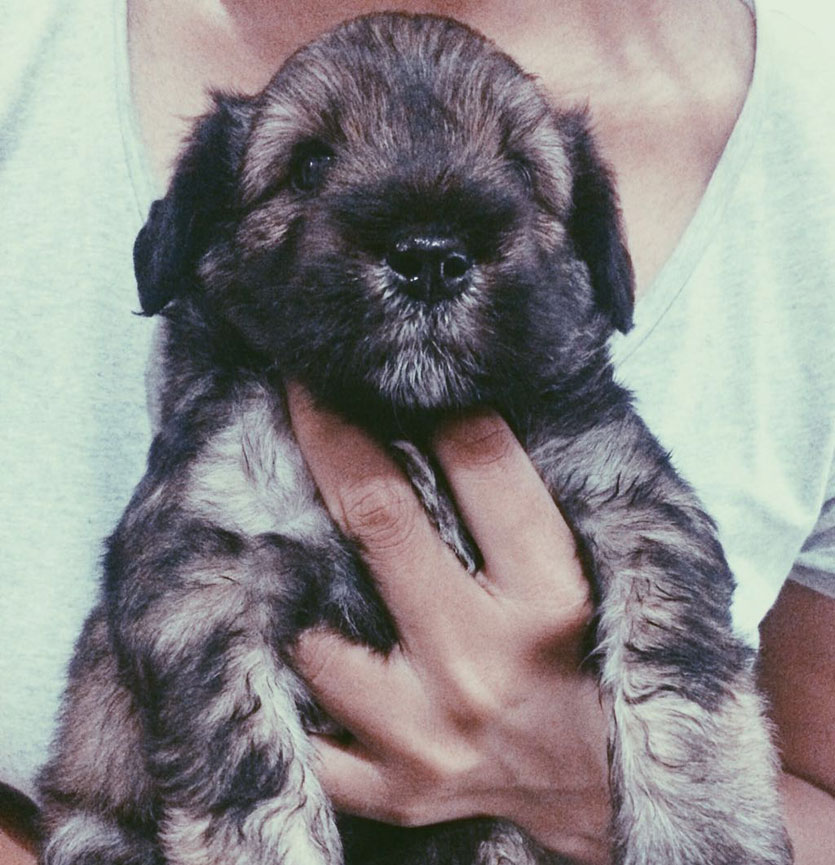 Has owning this beloved pet made your life richer?
All three of my dogs have certainly had a big impact on my life. They've definitely made the mediocre days great and turned the bad days into good days with their sloppy kisses and their joyful spirit. Everyone knows that nothing can be compared to snuggling with cute puppy after a bad day.
What makes them so lovable?
I love how they always brighten up everyone's day and they can make anyone smile by just being themselves.
What kind of funny and mischievous things does he do?
He loves to bite everything from slippers to chargers. Even though he is very tiny in size, he tries to jump and reach for things on the coffee table and if he gets a hold of anything that looks chewable to him, it'll be destroyed within seconds.