Deya Kannesha is a Sri Lankan blogger and YouTuber living in Canada. She has collaborated with many household names such as Coca Cola and Pantene. As a fashion blogger, she helps portray everyday looks and tries to use her growing social media platform to uplift other women.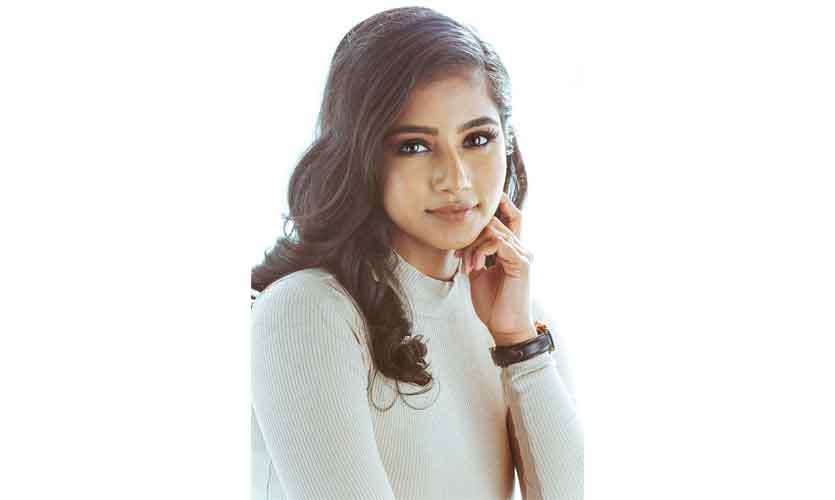 Could you give me a little intro to yourself?
Hey! My name is Deya Kannesha. I was born in SriLanka and spent most of my childhood living in both Sri Lanka and the Maldives. When I was in grade 3, we immigrated to Canada where I currently reside. I am 27 years old and during the weekdays, I work in learning and development at one of Canada's big five banks. During the week nights and weekends, I spent most of my time creating content for my social media platforms (http://@DeyaKannesha).
I love creating content and my hope is to inspire women to live their best life and realize that their potential is limitless. I just got married a few months ago and my husband and I moved into our first home together which has been really exciting!

What inspired your blog and to start creating video content?
I started my social media journey by sharing photos of my every day outfits on my Instagram page (http://@DeyaKannesha). Then one day I shared a photo of a South Asian outfit I wore to a wedding and received a lot of positive feedback. There weren't a lot of content creators that focused on South Asian fashion back then. So I started to share more and more of my South Asian outfit photos on my platform. I received an influx of messages from girls all over the world talking about how I helped them embrace their culture and how I inspired them to wear their South Asian outfits with pride. That was all I needed to continue sharing more South Asian content. Growing up, I didn't see women that looked like me in mainstream media but I am happy that young girls now do get to see that and if there was at least one little girl who looked at me and felt beautiful in her brown skin then I have done more than I could have ever asked for! I went on to launch my own Youtube channel (http://www.youtube.com/KanneshaSuresh) and my blog (http://www.bydeya.com) where I post content related to fashion, beauty, and lifestyle. I also share articles in the "Live Happy" section of my blog which aims to inspire women to live their best life and become their best self. I am proud of many projects I have worked on including my campaigns and collaborations with Coca Cola, Toyota, and Pantene.
Any tips to anyone wishing to collab with brands?
My biggest piece of advice is to stay true to who you are and make your audience your number one priority. This means that you should only work with brands whose products you would purchase with your own money and whose products you would recommend to your closest friends and family. It is important to prioritize your audience above anything else such as how much a brand wants to pay you or the amount of exposure that you will receive. Your audience trust you and losing their trust is not worth the short term benefits of working with a brand that you don't truly believe in.

How did you get into makeup and what would be your favourite holy grail products?
I get complimented often on how I apply my makeup and so I want to share my secret with you- a few years of practise!! If you look at pictures of me from high school or even from university, you will see that I only ever wore concealer! Makeup scared me like it probably scares some of you. I felt like I could never find the right products that looked good on me. Then I started to apply it every time I went out and eventually I mastered my everyday makeup look. Don't be intimidated by makeup, just practise on your face whenever you get the chance and over time you'll figure out what works on your face and what doesn't- just like I did! Some of my favourite products that I constantly find myself reaching for are the Nars Radiant Creamy Concealer and the Kat Von D StuddedKiss Lipstick in the shade Lolita.
By: Gayanthi Hapuarachchi