Aakesh Kulasekara, a 14-year old teenager studying at S. Thomas' College Mt. Lavinia, represented Sri Lanka at the Junior Model International competition held in Dubai and was crowned the winner among 57 participants. The Junior Model International (JMI) is a festival of art, fashion and talent for children between the ages of 4-18. This year's competition had participants taking part both physically and online due to COVID restrictions. Aakesh, competing in several categories at the competition also won the title of 'Best Costume' and 'Best Interview'. Returning to Sri Lanka, young Aakesh talks to us about his win and what it meant to represent his country. He shares his journey to the title, adding that 'winning contests is not all about glamour, fantasy and beauty; it's actually about grit, determination and positive attitude combined together with perseverance'.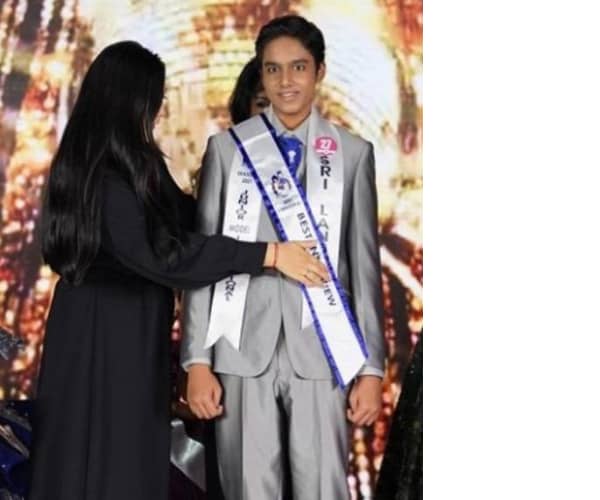 q

Tell us a little about yourself?
I'm a 14 year old bubbly teen from S. Thomas' College Mt. Lavinia. I have lots of dreams and ideas, and I'm full of positive energy. I enjoy karate, and I love rifle shooting and swimming. During my spare time, I'm with my 3 cats; playing with them, feeding them, and cuddling them. My favourite hobbies are reading books on science and maintaining a dream journal. I'm a junior debater and I'm also a part of the quiz club at school.
q

Congratulations on winning the Junior Model International. How did it feel to win the title?
Thank you! I felt on top of the world and I could not believe that I had won. It means a lot to me – as this will be my launchpad to fulfill my dreams.
q

What was expected from you at the JMI competition?
The Junior Model International is a platform that promotes talent and personality. There were 47 contestants physically present at the competition which was held in Dubai and 10 participated online due to Covid restrictions. Self-confidence, smartness, ability to communicate, talent, modelling skills, and having a good personality were expected on this platform.
q

You also won the Best Fantasy Costume and Best Interview categories as well –what made you stand out in those categories?
The Fantasy Costume was designed by Hiran Wijesekara. This creative costume was inspired by the devil masks of Sri Lanka. The bottom is the attire of the devil dancer and the entire costume is studded with temple carvings. As for the Best Interview, I spoke about the UN theme for 2021 and stated that my vision is to empower the youth towards sustainable development and to inspire them towards the forefront of global change. This, I believe, made me stand out in the interview as the judges asked many questions on this aspect.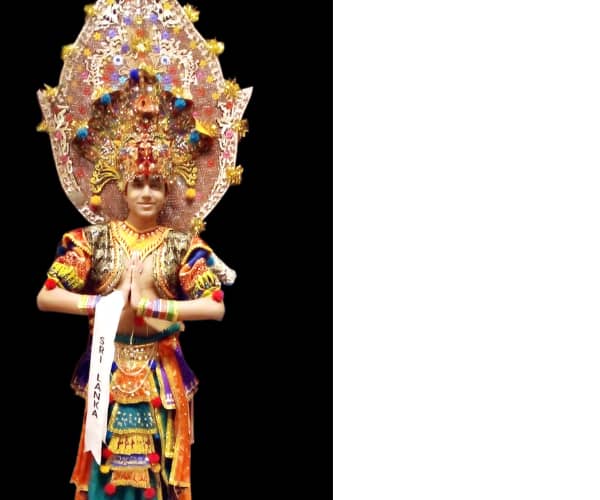 q

You must have undergone a lot of training and preparation for this competition?
Yes, I did. As I was selected from the Finalists of "Little King and Queen Sri Lanka" – I was just an amateur in pageantry. I had to work very hard, learning correct deportment, magic skills, interview skills, and total personality development. My national director imbibed in me, how to be focused, in addition to mastering the 3 D's – Dedication, Determination, and Discipline.
q

I'm sure winning the competition must have been your most memorable moment - what was your favourite part about competing at the JMI?
I think my favourite memory was sharing my goodwill and friendship at the Nations Day party, where I was able to highlight the culture and cuisine of my country in addition to sharing my gifts with all the contestants. I will also not forget the good times I had on the desert safari with all the contestants.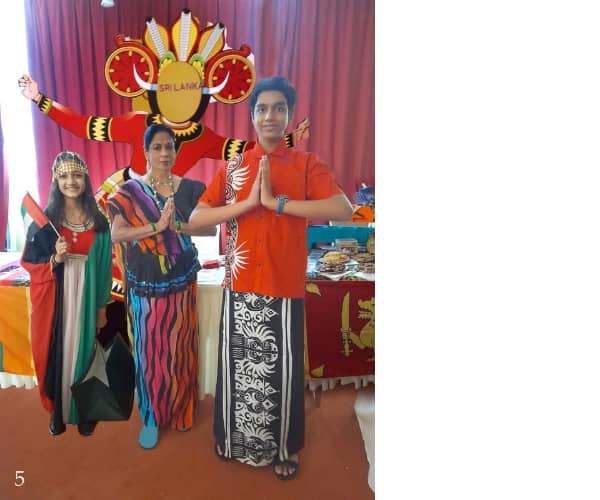 q

Whose support are you thankful for in your road to winning this competition?
Definitely my mother, Harshini Perera's support. She is also a former Miss Sri Lanka for "Miss Tourism World contestant and she has been incredibly supportive of my path. Not forgetting my enterprising National Director – Subashini Dias Abeygunawardene, and the assistance received from Sri Lanka Tourism Promotion Bureau and Emirates Airlines. I'm equally thankful to Wimal Salon for helping me to transform my looks and Emil Eranga who taught me magic!
I want to use my title to climb the ladder of success in my education, as well as become a popular junior model. I also want to be a shining example to the youth and show that you can do your studies and contests or extracurriculars at the same time - one must learn to balance everything in life. I will also use my Junior Model International title to empower the youth towards sustainable development and peace.