The burger scene in Colombo has been a booming one as of late, with (more than) a number of places opening up shop offering their own take on the American delight. This boom has led to healthy competition among the restaurants, pushing to make their own unique mark on the fast-food culture in the city. Takeout Lanka, a not so new addition to the game, has been working quietly on making a name for themselves - purely using word-of-mouth. Originally a fast-food franchise from Bangladesh, Takeout started off in Sri Lanka somewhere around 2019 and has since been perfecting their work to bring to the table what could possibly be deemed one of the best burgers in Sri Lanka.
Ambience
Taking over what was formerly "Let's Taco", Takeout adopts a very homely appearance. You first enter a very cosy situation with a few couches for those who like the lounging option while devouring a good burger (which we will get to talking about soon) and if not, there is always the dining area which follows, allowing for a more traditional dining experience. While there was more seating before the pandemic hit, it has reduced since and actually makes the place a little more spacious. The furnishing of the place is not over the top (an area in which some places really try too hard) and gives a really chilled out vibe to things.
Service
I doubt I have enough space to talk about this particular point because, in all honesty, there is a lot to write about. It's fair to say I have yet to dine at a place with customer service as good as Takeout Lanka. Their staff is incredibly accommodating and friendly. They'll explain the menu to you through and through and even strike up a conversation with you (Tip: Ask them how they got here today, it's an incredibly interesting story). One thing I truly admire is their attention to customer satisfaction not only through serving but also the quality of food - from sourcing their ingredients locally to replicating the recipes perfectly every time. Also - they serve your food pretty fast! I was pleasantly surprised to find my entire order in front of me in such a short time.
Food
Getting down to what really needs to be mentioned - the food. Wow. The burgers served at Takeout are the kind of food that gives you a small grin even while taking a bite. The menu is not extravagant and focuses on quality over quantity - with only 14 food items on the menu with one side and 4 options for beverages. Simple - and it doesn't keep you deciding for hours on end. From those options, the Beef & Cheese Delight (Rs. 800) is the real kicker. If you're trying this, I strongly recommend going for the spicy option. It's the kind of spice that keeps you wanting to go back for more. I've had it before and I have always questioned how and why it does that, but nevertheless - it's an experience. The bun has a lovely amount of kochchi sauce and a cheese bomb in the middle of the patty which really takes you on a rollercoaster ride.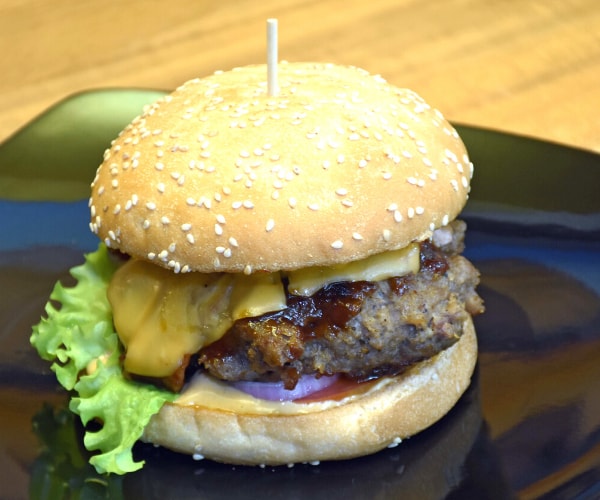 If you're into a double or nothing sort of situation though - Double the Beef (Rs. 1000) is a great choice. It's for those with a special appetite and a hankering for meat. The burger comes with double the meat, cheese and even has slices of beef pepperoni inside. Incredibly filling. If you're leaning towards chicken, these dishes have that option as well. If you're more of a Beef and BBQ sauce kind of person, the Beef and Bacon (Rs. 1050) would be the right pick for you. Meat in BBQ sauce has never gone wrong and it never will. Takeout not only proves this but brings their own take on a classic combination.
They even have a classic range of burgers - more on the simpler side of things. The Chicken and Cheese (Rs. 580) was such a lovely throwback. Grilled chicken and cheese. Where can you go wrong? I was blown away by the fact that even the lower range dishes were equally filling and were superb value for money.
These burgers come with the softest sesame coated buns and just the right amount of tomatoes and onions. They even use salad leaves instead of going for the dreadful iceberg lettuce. I truly appreciate the time and effort gone into creating them. Having poured so much focus into the mains, Takeout believes in keeping it simple and just serving Fries (Rs. 370)! Even then they somehow show their love for their craft - serving the fries, tossed in chilli flakes with a sweet, buttery dip to complement the hefty serving.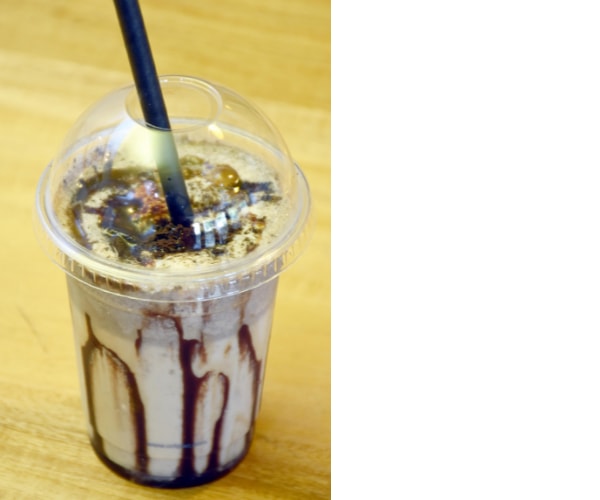 As for beverages, I personally tried the Oreo Fantasy (Rs. 575) and safe to say it lives up to its name. The shake has large chunks of Oreo along with the blended kind as well - giving you a non-stop chocolate-filled experience. For non-chocolate fans, the Velvet Strawberry (Rs. 575) is another great shake to try out. Little on the sweeter side of things but an equally great drink.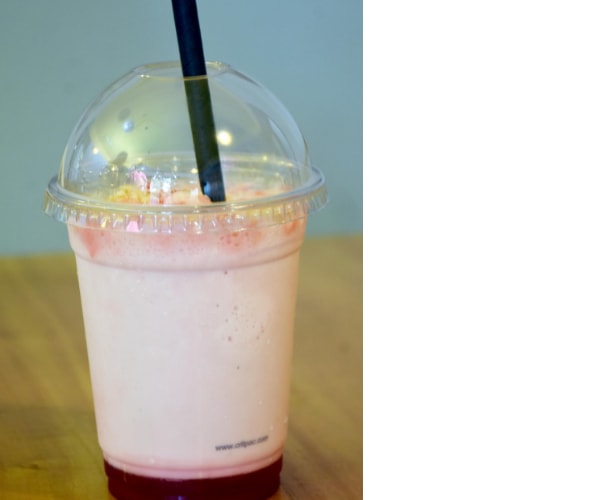 All in all, I do believe that the good folks at Takeout have done it right. They've cultivated a mindset of wanting to provide the best food to their customers and they've done just that. Hats off to the team and a special thank you to Mohammed Rahman for creating such a space in our island home. Do drop in and try out their incredible menu. In times as stressful as these, these businesses need us to survive and a little something could go a long way. The foodie ecosystem needs us now more than ever!
text Vihan Wickramasurendra
Photos Kushan Pathiraja