In this series, we talk to people who turned their passion for food and baking into a business idea amidst lockdown and COVID-19 fears. Some have been in the market for years and others saw the new opportunity and took it! These home businesses are changing the game and have overcome the odds of running a business during quarantine. With increased restrictions once more, we talk to home bakers who are operating during these times to bring the sweet and savoury to your very own doorstep!

Run by a trio of avid foodies, Rukshani Gunaratne, Teruni Gunaratne and Michelle Perera have been unofficially baking cakes, making desserts and trying all sorts of recipes for friends and family since they were young. After receiving great feedback from friends and family, they started RTM Delights back in 2015.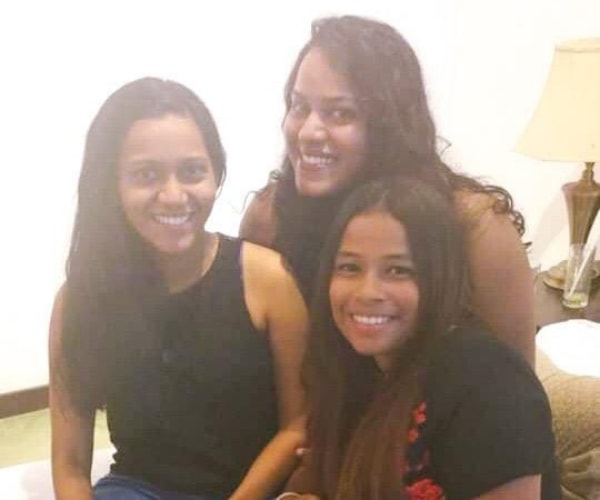 What do you offer?
Our product range varies from personalised birthday cakes, wedding cakes and structures to finger food such as pastries, buns, crostini and vol au vents, rolls, patties and sandwiches, brownies, cookies and eclairs. Surprisingly, our vegetable sandwich popularly known as the 'Traffic Light Sandwich' which is actually made by our mother [she's an expert in it] is a crowd-pleaser with some customers specifically requesting for them.
When did you start operations?
We've been in operation since 2015 taking on orders for birthday parties, dinner parties and we even catered to a few alms-giving's where the customer requested garlic bread, vegetable lasagna, fish pudding and bread pudding as well.
What is it like running your operations in times like these?
Well, we've always delivered through a reliable taxi and because he got a curfew pass during the lockdown and we could deliver food if necessary, we were ready to fulfil the orders which needed to be delivered so the logistics were not a big problem for us. Of course, initially finding ingredients was difficult and during the first couple of weeks of the first lockdown back in 2020, we didn't even operate due to the shortage of certain products. Then over time, we managed to find new and reliable vendors and it was back to business as usual!
How are you ensuring the proper hygiene measures are taken in preparation and delivery?
We ensure that the produce and the products we use are sustainable high-quality products and are fresh and we do this sometimes by directly sourcing from reliable farmers, fishmongers and butchers themselves. Since we live a little away from the city we are privileged to have access to the local farmers' little kades, the fishermen who bring freshly caught seafood and the local supermarkets when necessary, so all the food is freshly prepared using the best ingredients possible and of course, cleanliness is key and ensured when preparing the food as well. Since we also have a very reliable delivery partner we've been using since we started our operations, the delivery is safe and we take all hygiene measures in delivering our end products to the customers.
What do you enjoy about baking and operating your own home baking business?
We love baking and cooking so we have inherited the flair for cooking from our grandmother and mothers for sure so it's definitely more of a passion and we enjoy putting together treats for our customers by accepting challenges. We are lucky to have our closest relatives as neighbours and when it comes to large orders it becomes a family affair where everyone joins in to help with our grandmother instructing and overlooking. It's stressful but the time we spend as a family preparing dishes while chatting ("HAHA" times as we call it!) is enjoyed the most!
How do you see home bakers going forward post-Covid?
The current situation has actually been challenging with the increase in prices of goods but rewarding as we've gained a few more customers. We see a rise in the demand for home-cooked meals. As home bakers, we think we should always try to purchase goods from other small home businesses that also provide quality products that will help them grow while we grow and maintain our standing as a business.
What's next for your brand?
We have plans of opening up a little cafe of our own in the future and providing our customers with the same quality of food that they have always enjoyed.
Any advice to anyone who wants to start their own business?
Follow your dream. Always remember, quality over quantity pays in the long run.
RTM Delights take orders via Instagram (@rtm_delights). Bank Transfers are accepted and delivery can be arranged.