Personal Finance in your 20's are a complete rollercoaster. One minute you are 19 and fresh out of school, never having heard the word 'personal finance' and suddenly you are somewhere in your 20's, torn between living your best life and experiencing the anxieties of saving for your future and that very, very distant retirement. Add all the uncertainties brought forward by the global pandemic into the mix, most of us in our 20's are now seriously discussing our personal finance and financial goals with one big question – where do I start? In this mini-series, we talk to financial experts and non-experts on the art of managing personal finance; how to save, how to spend and where to invest.
You've saved up – congratulations! That's the hard part. The fun part is putting those savings to work. When you are young and you don't have too many expenses, it's important to think ahead and grow your savings to meet your long-term goals. Why not let the money idling in your account make more money for you?
Investing in the stock market for long-term savings is one of the best ways to build wealth. The longer you allow your idling savings to earn interest on interest, the more wealth you will accumulate even if you started with a modest amount and investing in the stock market is one popular and relatively easy way to go about it.
Ashwin Schaffter is a Senior Executive at First Capital Holdings PLC, a full-service investment institution in areas of fixed income and equities. Ashwin's experience, both professionally and personally, in investing and navigating the stock market lends him the expertise to talk to us about increasing wealth through stock trading.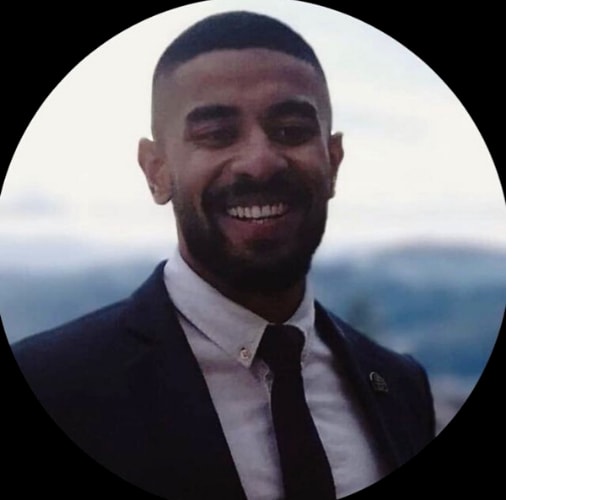 Stocks are units of ownership in a particular company. This means, the moment you 'purchase a stock' you obtain partial ownership of that particular company. When you buy stocks in a company, it's a form of investment to the company and its performance in terms of growth and profit.
•

What is the stock market?
The stock market in Sri Lanka is called the Colombo Stock Exchange (CSE). CSE is the market where investors (like yourself) will buy and sell shares. Right now (as at September 2021) the CSE has 287 companies with a Market Capitalization of Rs. 4,215.63 Bn. CSE headquarters are at the World Trade Center Towers in Colombo and it has branches across the country in Kandy, Jaffna, Negombo, Matara, Kurunegala, Anuradhapura and Ratnapura.
•

How does the stock market make money for YOU?
When you buy stocks and invest in the stock market, you get a return on your investment. Meaning, you will make money from that investment. This happens in two ways;
1.
The price of your stock increases: this is known as capital gains. The stock market price is determined by the geographical market exchange where stock is purchased in relation to the supply and demand at that point of time. When the company you invested in does well, based on their key performance indicators like a growth in revenue, profit margins, mergers and acquisitions and market share, the price of your share (stock) increases as well. Then you can sell your share at a price higher than what you bought it for and make a profit.
2.
Dividend payments: if you own shares in a company, the company will pay a dividend to all share owners. A dividend is an amount from the profits and retained earnings of a company that is used to reward its shareholders. However, dividend payment is ultimately up to the board of directors of a company to pay so its important to note that it's not compulsory for a company to pay dividends.
•

How much money do you need to start investing in the stock market?
- The minimum amount that is required as the total investment cost might vary from each stockbroker firm but the idea that you need a large amount of money to start off is not necessarily true. To put it into perspective, the share that can be purchased for the lowest amount based on availability on the CSE fluctuates in between the ranges of 0.30-0.50 LKR. You can buy approximately 30 shares of a company for just 100 LKR + brokerage fees.
•

How do you start investing in the stock market?
Step 01: Fill out a CSE application
You can download the CSE application from the CSE website or visit one of the member stockbroker firms of the CSE and request for a stockbroker to help you begin your investment journey. The contact details and location information is available on the CSE website under stockbroker firms.
Step 02: Open a CDS Account
Every investor must open a Central Depository System (CDS) Account in order to start buying and selling stocks. When you create a CDS Account, you have to select a stock brokerage firm. You can only buy stocks or sell your stocks through a licensed stockbroker. The CSE website lists out all the licensed stockbrokers and I personally recommend doing proper research and asking for recommendations from people who already invest in the stock market before selecting your broker.
Step 03: Submit documents
Once you select a broker, there are several forms you must submit to your broker of choice including 1 month's bank statement for verification purposes. The broker will send them to the CDS and after a background check, your CDS account will be created.
Step 04: Start trading!
Once you have created an account, you can start buying stocks of companies you want to invest in. You can place your order with your broker and the broker will send it to the CSE. Once the transaction gets executed, CDS will transfer the shares you ordered and bought to your CDS account. When you are ready to sell, a similar operation will be followed and your funds from the sale will be deposited into your account.
•

How do you know which companies to invest in?
- If you are just starting out and you don't really know which companies are good investments, my recommendation is to invest in S&P SL20 which is a stock market index based on Market Capitalization that shows the performance of 20 of the leading companies in Sri Lanka. Generally, it is the safest option till you learn more on navigating the stock market.
•

Why is a reliable stockbroker important?
- In my opinion, an individual who has access to a reliable stockbroker has a considerable competitive advantage in relation to making profits in the stock market. The stockbroker has experience in the stock market and is qualified with substantial knowledge in dealing with that financial instrument and also can advise a client on how best to manage their investment based on their risk appetite and level of understanding of the stock market in Sri Lanka. When you select your stockbroker firm, they will generally allocate you a stockbroker. However, based on the amount of the investment, you might be able to access a more senior broker or if you know someone personally, you can make a request for the broker.
•

The stock market is quite volatile these days, is it a good time to invest?
- The stock market is generally volatile by nature so I personally think it's never a wrong time to enter the market. Investing in stocks is a journey, you have to learn to look at each stock, each industry differently and you have to build your experience in order to navigate it to get the best returns. When you are just starting out, dividend yielding stocks are always a good place to start because you are generally guaranteed some return back. Then eventually you can learn to diversify your portfolio. That is key to maintaining risk levels at the lowest in order to make an effective investment plan as diversification enables you to distribute your risks evenly based on the different industries that are involved in the CSE.
Example: When you are ready to diversify, you can invest in one long term stock (over 01 year), a stock with high dividend yield (6-8%), a daily trading stock, a short-term stock (3-6 months) and purely speculative stock that's high risk but potentially also high returns.
Disclaimer: This article is for informational purposes only and should not be considered as finance/investment advice. Do independent research, talk to a financial advisor and/or seek independent advice where appropriate and necessary.