Meet this week's Shutterbug - Amal Abeysekera a food photographer, home baker and Professor in Finance. "Food photography happens to be one of my biggest passions" Amal shared, adding that photography was a very unexpected journey.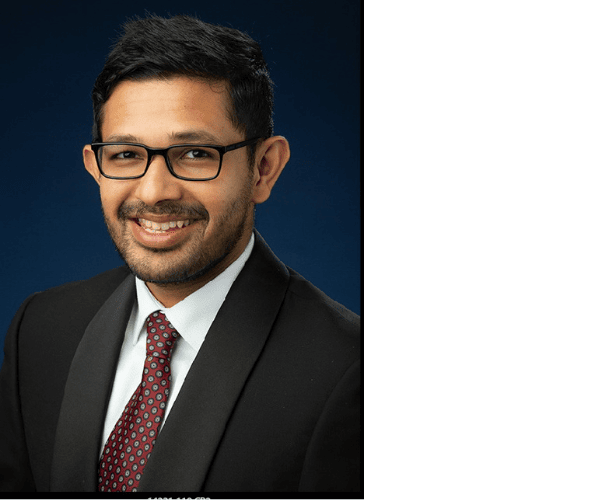 "I never thought I'd be doing photography. It all began when I was in grad school when I took pictures using my mobile phone of what I baked and I was posting these pics on Instagram. I did this for a while and realised Instagram is a visual platform, so it's good to take nice pics". So began a love affair with food photography. In this week's Shutterbug, Amal shares his favourite images captured during his shoots. You can follow his work on Instagram - @thunapahadiaries.
Araliya Pie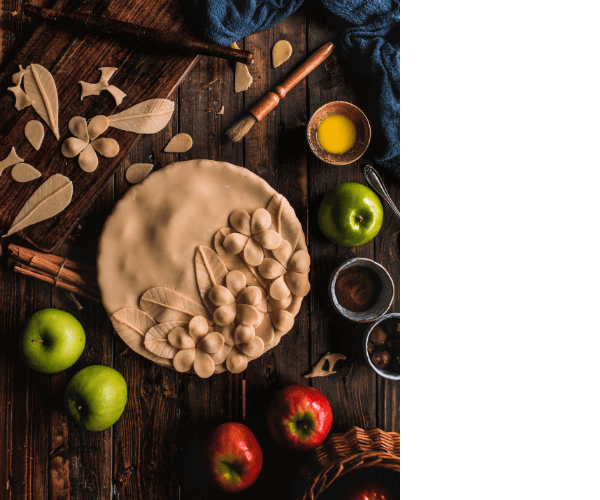 I absolutely love making decorative pies. This year, I've decided to incorporate various elements from Sri Lanka into my pie designs – like the Araliya flowers in this pie. One thing I love about dark photography is that colours can really pop out in it. I really like this photograph because I have used four different colours (red, blue, green, and yellow) in my supporting elements, and they really pop out without taking too much focus from the main subject which is the pie.
Baklava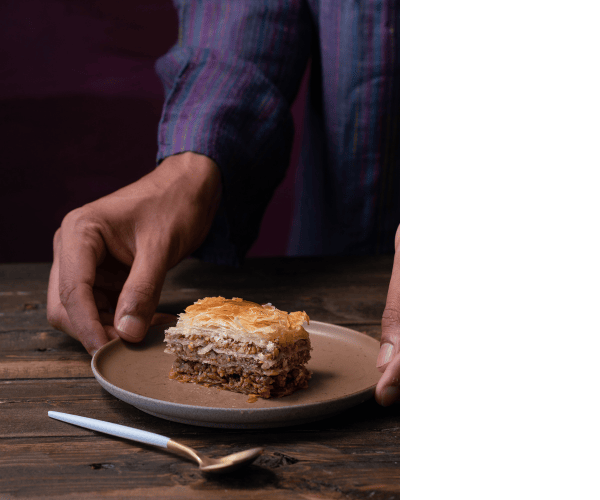 I'm equally fond of "busy" scenes as well as minimalistic scenes. I like this shot because it is minimalistic and barely uses any props. But it works really well because the piece of baklava itself has so many interesting elements in it. By the way, have you ever tried making baklava at home? Delicious!
Dhal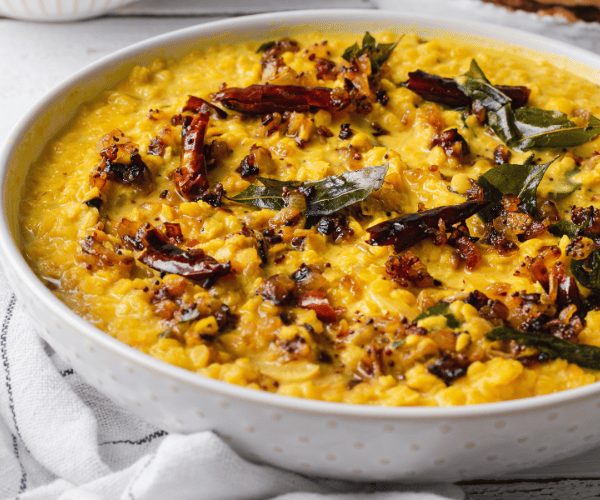 Dhal or parippu is a must-have curry in every Sri Lankan household. I took this photograph for some work I did for a US food magazine. It holds a special place in my heart as it gave me the opportunity to take a Sri Lankan dish to an audience in the US.
Christmas Macarons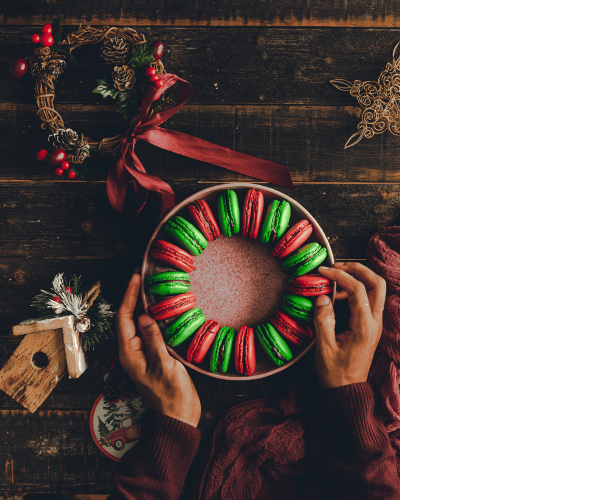 As a food photographer, Christmas is one of my favourite times of the year. I love this picture because of the rustic vibe it has and how the lighting really brings out the shape of the macarons.
Christmas Pavlova Wreath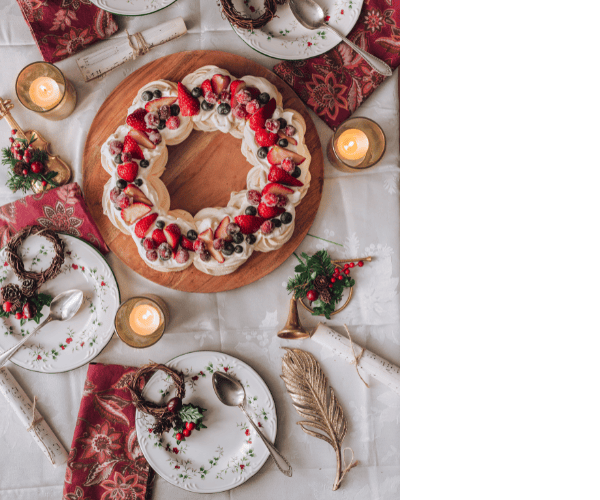 Some subjects work well only under "dark and moody" settings while some work well only under "light and airy" settings. But some work well under both settings! This pavlova wreath is a good example of that. Here, I've shot it under a "light" setting but I did the same pavlova wreath in a dark and moody setting and that too looked nice. I also enjoy setting "busy" table scenes and I like how this came out from a styling perspective as well.
Tiramisu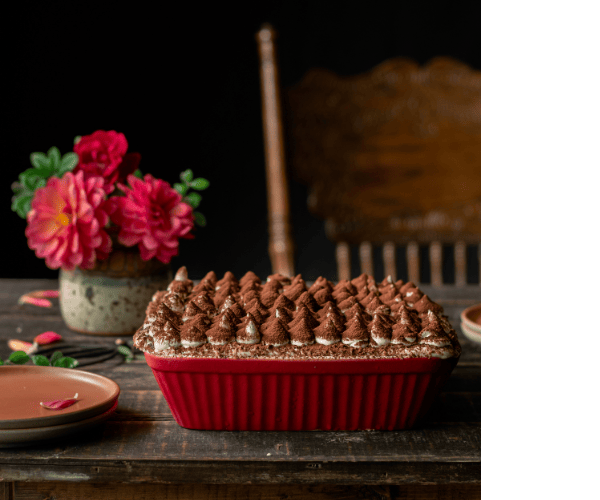 One thing I love about dark and moody photography is playing with the "Chiaroscuro" style. Chiaroscuro is an Italian term which refers to the play between light and shadows. I particularly like this shot because of the subtle chiaroscuro effects I've created by generating shadows with various objects and how the light is falling on the surface of the tiramisu.
Panna Cotta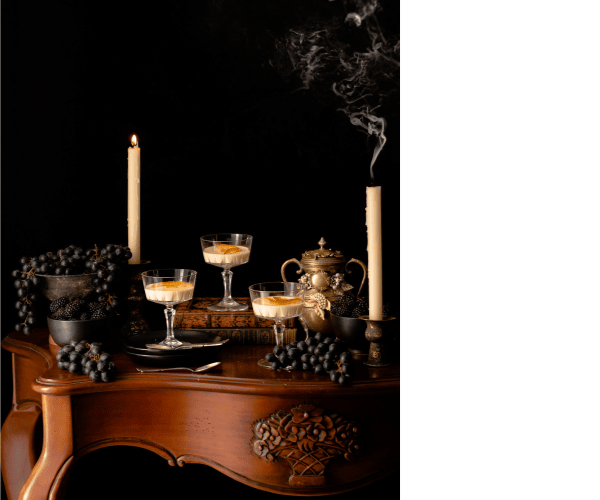 This photograph was inspired by the work of one of my favourite food photographers, Betty Shin Binon. Her style is heavily influenced by the baroque period. Baroque art is characterized by drama, grandeur, and richness. In terms of styling, that's what I've tried to achieve as well.
Macarons – Outdoor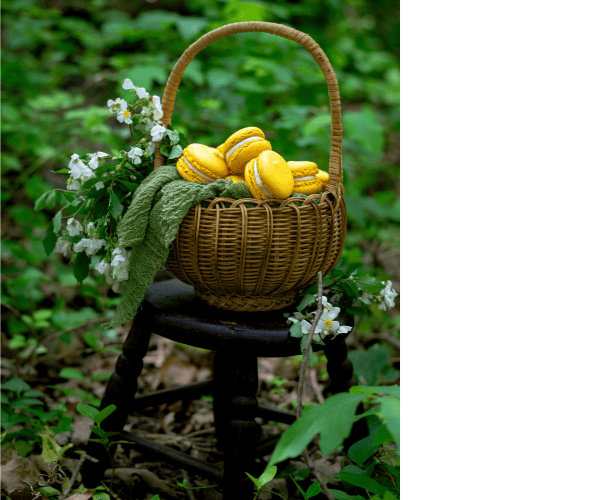 Outdoor food photography is very challenging, but it is something I love doing. I took this photograph in a small forest near my house. I love how the sunlight was naturally diffused by the trees and created the perfect lighting situation for me to capture this shot.