'Your Community' is a series that hopes to bring recognition and business to the amazing entrepreneurs of our country, to appreciate the wealth of talent and sheer resilience of spirit that exists among our people. When spoken to, the majority of the SME's indicate that their challenges are similar. They are struggling with access to the market and access to finance. They need guidance and support to overcome such obstacles. This Column "Your Community" addresses the need to create awareness, by sharing their compelling stories so that potential customers out there can connect with them. WCIC along with many partner organizations conducts continuous capacity-building programmes for SMEs to gain knowledge in all aspects of business development. Your Community' provides exposure to inspirational women entrepreneurs by sharing their stories and making the world know how these courageous ladies are forging ahead. We invite you to interact and engage with these entrepreneurs and support local businesses. We feature this week an entrepreneur who has been supported by the WCIC in her journey.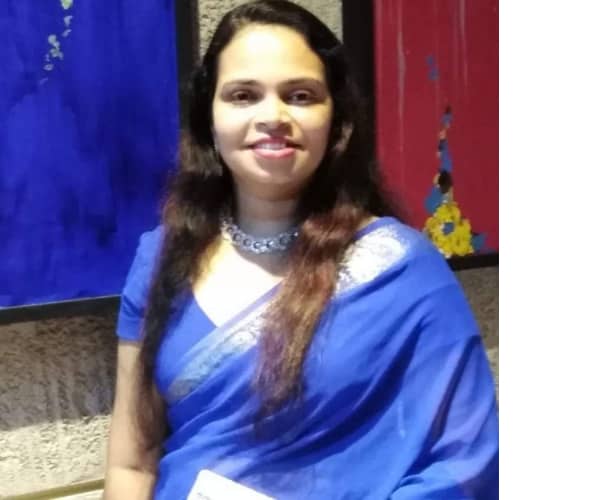 Q Tell us about yourself
I am Chandima Ranasinghe, a daughter, mother, and the owner of Nasta Foods. Since my childhood, I had a knack for crunching numbers and knew that I would make a perfect finance professional. I had a goal and an open mindset and was determined to acquire a solid education to reach the status of credible finance professional.
I commenced my journey by acquiring a Degree in Finance from the Faculty of Management moving on to becoming a member of the Chartered Institute of Professional Managers and a Fellow of the Certified Management Accountants of Sri Lanka. My thirst to learn was deep-rooted, which drove me to secure an MBA from the Post Graduate Institute of Management.
The MBA programme led by Dr. Travis Perera and Mr. Champa De Costa changed my professional landscape and paved the path for me to become a budding entrepreneur of the modern world. At the time I was reading for my MBA, my thesis was focused on "Entrepreneur Skills ", which made me realize how the real world does business. I had my mind set on starting my own venture but the choice of business was what I needed to discover.
Q How did you start Nasta Foods?
In our household, we have always lived by the motto "Health is Wealth", proudly initiated and led by my mother-in-law. Her passion was to nourish us with the best of the best fruit and vegetables and we were always willing to pay the price to get high-quality ingredients. For example, she would spend her time sourcing the best ingredients and would prepare all the condiments by herself.
Her passion inspired me and I just took a page off her book, knowing very well that I will be supported by everyone if I ventured out to manufacture healthy food. It seemed like a tough venture to take off the ground but I was determined to make it work.
Nasta Foods commenced business operations in 2019 with packaging and marketing tea with the assistance of one of my friends who was a professional tea taster. This was a good start but I wanted to be authentic and creative, so I tapped into my mother in laws specialty in preparing homemade spices such as chillie and curry powders. My close family and friends became my first customers and thereafter the sky was the limit for Nasta Foods.
I decided to experiment and offer something unique to the local consumer but the pandemic changed this. Many businesses embraced a negative outlook but the story of Nasta Foods completely contradicted the prevailing sentiment.
Q How did the pandemic change your business value?
The pandemic forced people to restrict their travel and working from home became the norm. Everyone was prompted to invest in a healthier lifestyle and started looking for alternatives. Long hours of online meetings and working in isolation would generally lead to greater consumption of sweetened treats that can potentially be detrimental to one's health. I wanted to capitalize on this change rather than jump on the bandwagon and start complaining, which led me to source healthy alternative snacks such as dried fruit. When an opportunity taps on your door you need to act fast, I started sourcing local dried fruit.
The supply was restricted and insufficient to cater to the demand in hand. I had to think on my feet and move into importing the supplies with the intention of maintaining customer confidence and getting a foothold in the market. This was an interim solution, and Nasta Foods had to find a more sustainable one to remain competitive.
I continued to create and think outside the box introducing more healthy alternatives such as nuts and seeds. Today we offer an assortment of nuts and seeds mixed with dried fruit. Our Premium Nut mix consists of nine nuts and seeds including almonds, sunflower seeds, hazelnuts, and cranberries which has been embraced by our audience. In a relatively short timeline, Nasta Foods was capable of building a loyal customer base generating a sizable volume on a monthly basis. The endorsement and recommendations I received from satisfied clients have been our best form of advertising.
Success during a pandemic is hard, but with a carefully coordinated effort, you can debunk that belief. I guess "There is a silver lining beneath every dark cloud".
Q Tell us about your product range?
Launching with a leaf tea range and progressing on to the manufacture of condiments to supplying dried fruit and nuts, Nasta Foods curated its portfolio with a good understanding of the needs of the consumer. Quality product offerings led to consumers wanting more healthy alternatives which prompted me to test out different permutations. Nasta Foods had to ramp up production to meet the market demand which reinvigorated my strategy and business core values.
I reverted to the drawing board – Nasta Foods was created on the premise of supplying quality healthy food solutions to local and international customers. Importing the ingredients came under severe threat given the compounding pressure caused by the devaluation of the Sri Lankan Rupee resulting in a significant decrease in margins. Nasta Foods had to change the model from sourcing imported ingredients to purchasing local ingredients and marketing truly Sri Lankan-made products.
As a part of implementing this strategy, we resorted to using local fruits such as mango which were dehydrated and packed as a healthy snack. Whilst there is great potential in this space the current supplier base is limited. Sri Lanka being a tropical country offers so many options which we need to explore.
In order to scale up, Nasta Foods intends to invest in machinery enabling dehydration of fruit as well as acquiring the technical know-how, which will fast-track commercial operations in this domain.
Furthermore, Nasta Foods has launched an authentic range of local grains such as Suduwal and Pachcha Perumal that are high in nutritional goodness, harvested from Sri Lankan Soil. Nasta Foods caters to all different market segments from the sweet lover by offering original Kithul honey/jaggery and traditional sweetmeats whilst not forgetting to cater to the busy homemaker with a ready-to-cook and serve range of Brine products packaged in bottles.
Q What are the critical success factors of Nasta Foods?
I firmly believe that the quality offered by us is our key to success. Despite being in business for only two years, Nasta Foods has been successful in securing a loyal customer base who have placed their trust and confidence in our products.
The positive testimonials and goodwill earned thus far have definitely been a win for Nasta Foods as it has led to attracting new customers, conversions, and a steady pipeline of business.
One of our core values is to ensure that all processes and outputs are environmentally friendly which led us to focus on our supply chain, investigate recyclable packaging material such as cardboard and paper bags, all of which have been positively accepted by our customers who endorse the value of a healthy life alongside a healthy environment.
Our customers are the key to our success and we pledge to offer not just a product but a seamless experience from start to end. We personally get involved in the delivery of goods within the city limits of Colombo which ensures that food security standards are maintained and it also provides us the opportunity to connect with our customers and expand our network. As an entrepreneur, I have learned to get uncomfortable with being comfortable- it seeks to bring out your competitive edge.
Q How do you market your products?
We had to explore the digital options given the restrictions imposed. I had to keep up with the trends but had no technical know-how nor did I have the financial strength to outsource the function. Yet, I developed an online presence with the support of my 11-year-old daughter who developed the website and social media platforms. We have gained traction and visibility via these digital platforms and continue to benefit from our growing customer base. Taking the product to the market shouldn't always be associated with a price tag. I always wanted to be creative and offer a niche product. The Avurudhu and Mother's Day promotions, corporate gifts, and hampers are greatly favored by customers as they could express themselves via a unique offering.
Q What about the future of Nasta Foods?
I always like to think big and reach for the stars. At present, Nasta Foods supplies to Sri Lankans living in USA, Italy, Japan, and Australia who endorse our healthy product range and contribute towards our steady pipeline of revenue. Witnessing their enthusiasm towards the products, I would like to explore the opportunity of exporting which can be marketed through international supermarket chains. Personally, launching into the export market seems like a quantum leap but I am investing my time and energy in creating the foundation for exports including obtaining the necessary documentation and standard certification.
Q Who has supported you to come this far?
My achievements, my wins don't belong to me and I owe it to the people who helped me in my journey. My professors at IPM, Dr Travis Perera and Mr. Champal De Costa who brought out the entrepreneur in me, my mother-in-law who inspired me with her passion for nutrition, Minelli Siriwardane of Lanlo for being my first customer, The Women's Chamber of Industry and Commerce (WCIC) for growing my network and continuously placing orders, Brigadier Wijeratne for assisting me with the promotional material and my family for believing in me.
For you to be happy and successful in life you need people in your life. So let them in. They will help you progress. The Women's Chamber of Industry and Commerce (WCIC) is the premier organization supporting entrepreneurs and professional business women. The membership is open to women who believe they can contribute to society as well as benefit from the many facilities the organization creates.
By Anusha David