Beauty by Rosh is where creativity meets education, and makeup becomes a powerful tool for self-expression. Rosh, a renowned beauty influencer and makeup artist, has captured the hearts of beauty enthusiasts globally with her unique approach to the industry. In this interview, we delve into the inspiration behind her journey, her makeup masterclass, her product line, and her vision for the future.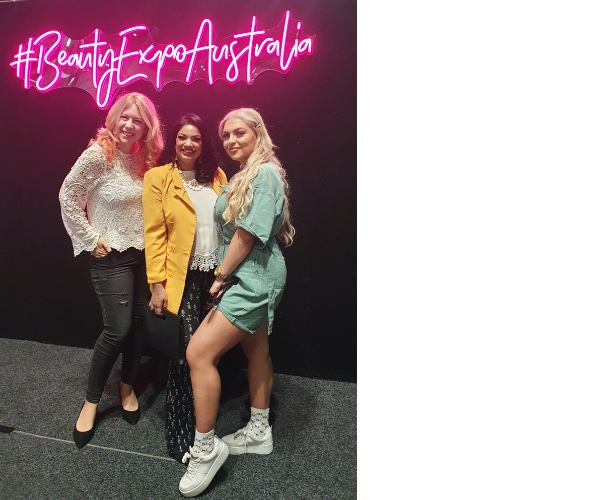 Q What inspired you to become a beauty influencer, and how did you develop your skills in makeup artistry?
I think I've always just been into beauty. I think my mom was my biggest inspiration because she was always into fashion, beauty and grooming. She loved it and I think I watched her as a kid and was so drawn to this. So I stepped into beauty and this industry because of my love for the creative arts. And I think it was always in me. I am self-taught, and practice does make perfect!
Q You are hosting your Masterclass Series after a break. What can participants expect to learn from your makeup masterclass, and how is it different from other classes?
It is not your average, boring, serious Masterclass. If you've been to one of my Masterclasses, then you know. It's super casual, non-scripted, just me being on stage and having a lot of fun. I want the audience to have a great night, to learn, to enjoy and to experience everything I have to offer. And of course world-class beauty education. I share the knowledge and experience I've gained through working in the beauty industry for many years globally and all the tips and tricks with my audience.
This masterclass is for everyday women who would like to learn the skills to do their own makeup. An everyday makeup look will be showcased during the masterclass on a model with tips and tricks on how to achieve the look. I will also show easy ways to elevate the look to make it more glam. There will also be a Q&A session where the participants can ask any questions and clear any queries they may have.

What's included in the ticket:
A 1.5 hour Masterclass by Rosh teaching you tips and tricks on how to get an everyday makeup look and how to elevate it for a night glam.
Goodie bag worth Rs.20,000 (Beauty by Rosh skincare and makeup along with gifts and gift vouchers from sponsors)
20% discount voucher for your next purchase on our website www.beautybyroshsrilanka.com
Certificate of completion
Digital Beauty Book
Mingle – an hour of nibbles for all participants
Meet & greet with Rosh and photo experience
Q How do you approach creating a makeup look, and what are some of your favourite products or techniques to use?
I think makeup is a way to express yourself and I think it depends on who you are, how you feel and what you want the world to see you as. I do think makeup can do all this. My approach to creating a look usually stems from how I'm feeling that day, so primarily my mood. Well, my favourite products lately are my own. Out of all seriousness, I do really believe in my products and I use them every day. Items like the Designer Lip and Cheek Tint, Mantra and Mahila liners, and Lash Guru Mascara are my must-haves for any makeup look. I create these products with so much passion and research and I make sure I only release a product when I am 100% satisfied and that I know I will personally use it.
Q How do you ensure that your makeup masterclass is accessible to a diverse range of participants, regardless of their skill level or background?
My Masterclass is for everyone. Ranging from everyday women who are beginners to budding armature make-up artists to the Pros who have mastered the skill but would like to see another artist's take on makeup. I make sure that it is accessible to all and that everyone has something to take away at the end of it. I also speak specifically on a range of skin tones, skin types and different face shapes to make sure that everyone participating is included and will learn from my methods.
Q Can you tell us about your product line, and what inspired you to create your own line of makeup products?
I launched my brand during Covid in 2020. That was the year I couldn't do my Masterclass world series due to travel restrictions, so I didn't want a year wasted. It was always a natural progression for me, and I was always passionate about marketing, business and entrepreneurship. I made sure my brand encompassed everything I believed in. It is ethical, 100% vegan, cruelty-free, fragrance-free, science-based and sustainable.
Q How important are sustainability and ethical production to your brand, and what steps do you take to ensure your products are environmentally friendly?
We strive to have sustainable practices and ethical sourcing. 96% of our products' ingredients are sourced and made in Australia. We try to use glass packaging whenever possible, and all our packaging materials are recyclable. We also don't use palm oil in our products because of the damage it causes to the orangutan population. Many small steps like this make my brand environmentally conscious.
Q What sets your products apart from other brands in the market, and how do you ensure their quality and effectiveness?
We are an inclusive, Australian beauty brand that works tirelessly to create equality in the global beauty industry. From our products to campaigns and to the models we use we ensure diversity and inclusivity are our primary goals. My brand is a product of passion, love for beauty, research and my drive for women's empowerment. I try to make sure it is more than just the products you see and if you've used one of my products you know they stand the test of quality.
Q How do you balance your role as a beauty influencer with your responsibilities as a business owner, and what advice would you give to others looking to start their own brand?
I used to be a beauty influencer, not so much these days. I'm more of a beauty educator and a beauty entrepreneur and these two roles make up for a very busy lifestyle. I try my best to keep my head above water when times get busy because I'm not very good at multitasking. I have tunnel vision, so sometimes it's good because I can focus on something and that's all I think about but it's also my weakness because when there is a lot going on in my life I'm not very good at doing multiple things at the same time. So it's something I've had to learn to just tackle one thing at a time.
My advice to anyone looking to start their own brand is just to get started. There are a million reasons that you can think of why it wouldn't go right but none of that matters if you want it badly. Remember, it's not easy and not as glamorous as it appears. However, as long as you put in a lot of work and you have a knack for the industry you are in, and are passionate, you can do it.
Masterclass by Rosh will be held on the 28th of May 2023 at Oak Room Cinnamon Grand at 6pm. Tickets are available at - www.beautybyroshsrilanka.com and at select Ramani Fernando Salons. For more up-to-date information, follow Rosh on Instagram @beautybyrosh.