For Narendra Bandaranayake, fondly known as Nare, Barre and Pilates are two essentials in life. This was why Barressential came to life from her living room a few years ago. Today, her company has its own boutique fitness studio down Thimbirigasyaya Road which is ready to offer a revolutionary workout session for those who walk in.
With a background in Finance, Nare was introduced to Barre and Pilates when she was in London. Having been able to rehabilitate her back pain, she was determined to continue both types of workouts as they also made her stronger. "When I moved back to Sri Lanka in 2016, I realized that none of that existed here," she recalled during an interview with Daily Mirror Life. "I tried everything around and didn't enjoy much. So I checked if there would be a market for this. Then I put up an advert about Barre on social media and I saw that many people were signing up. Thereafter I got myself certified and although my ultimate aim was to bring down Reformer Pilates to Sri Lanka, I started with Barre from my living room as it was the least capital intensive way to start up!"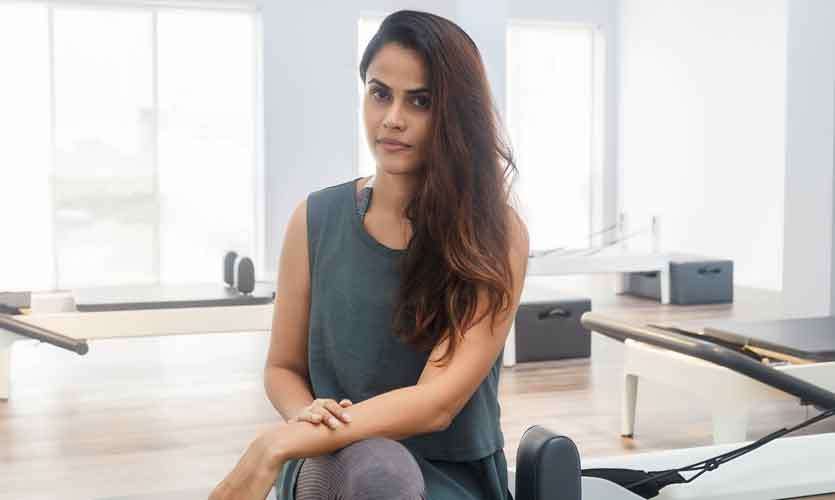 She is quite serious about her craft. This is why she takes some time out to travel abroad for intensive courses and return back with more knowledge to share with her clients. "I am trained for Pilates under the US based Balanced Body Institute and I've gone to my master trainer thrice this year alone for Reformer & Tower Pilates training. I also visit the US and Singapore for courses – and will soon be heading to Australia for another course. It's the same with Naamini Jayaratne, our second instructor. Her Barre Instructor Training was five months long and went through rigorous training and feedback before completing it in May this year. This would be the same for all instructors we take on board."
Having started with just four people per class, Nare saw how the business kept growing as people who appreciated the differentiated instruction and form of exercise kept coming through the door. "What's unique about Barre and Pilates is that it's something that could be enjoyed specially by those who don't like to exercise. It's about small intelligent movements coupled with music and we make it fun. It also engages the mind. You need to know what you're doing." Having studied neuroscience, Nare is aware of one's anatomy and physiology and therefore can help them become stronger in a safer way rather than a reckless endangerment of clients. As the crowd started to grow, it was no longer easy for her to continue her passion in a 500 square feet room.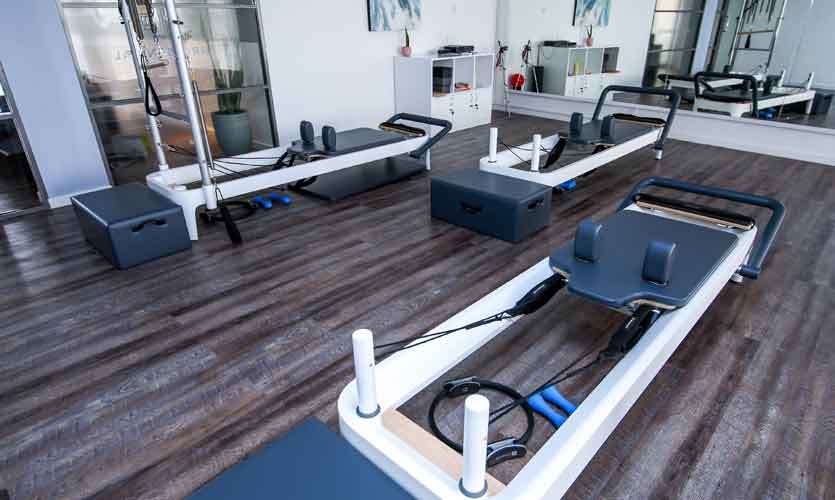 Currently at a space spanning 2500 square metres, Nare and Naamini are more excited than ever to continue their journey. As you enter, it gives the feel of a (posh) living room, because how can Nare forget her own living room from where it all began! Equipped with the first ever Reformer Pilates group studio and a separate Barre studio, clients are definitely in for a treat. The Studio also has changing rooms with modern toiletries.
"Regardless of where our classes were conducted, those who stuck around the first two years of the business, appreciated the differentiated levels of instructions I brought," she continued. "But there were times when we were in my living room and clients who wanted a gym atmosphere and all the fancy things never returned. The challenge was to not get disheartened by such incidents and having a good support network meant a lot to me."
All classes are mixed level and clients are provided modifications or challenges based on their abilities. That way, all workouts are personalised irrespective of the crowd. Reformers are limited to five people per class and Barre classes have a maximum of 14 people. They operate throughout the week from Monday evening to Saturday morning. "We are mulling the option of having a class at 6.00am for the early morning workout crowd.," she added.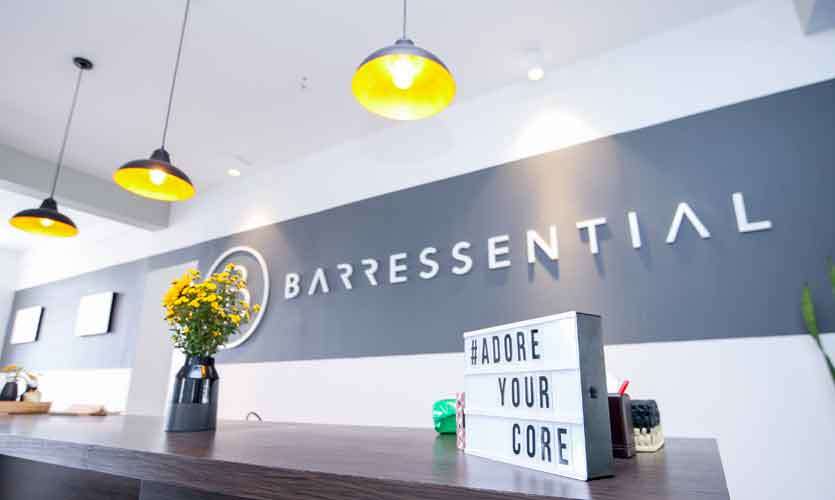 Barre was founded in 1950s by Lotte Berk who injured herself while dancing and she crafted the Barre methodology to rehabilitate her own injuries.. As such, it's rehab-based and anyone recovering from (for e.g.) a knee injury can come regularly and see themselves recover. "It's very important to be consistent," Nare added. "Those who have continued have seen the biggest changes in their body. Everything changes if they are disciplined enough to come. Discipline is everything. If you have the discipline to exercise four times a week then you will have the discipline to eat well.
Although it looks like an unconventional career, Nare has mastered the art of it. "Since we have had female clients coming in, me being a female has resonated well. But now that we have Reformer Pilates we have male clients coming in as core strength is not gender discriminatory. A lot of clients come for rehab. They are either after surgery, suffering from herniated discs and various other injuries. What's most satisfying is to seeing them recover and be their best selves," she added in her concluding remarks.
For more information log in to http://www.barressential.com
Pics by: Damith Wickramasinghe