Days before the dawn of Vesak, Sri Lanka plunged into a state of violence during a week that would have otherwise been declared the Vesak week. The attacks between pro-government supporters and peaceful protesters ended up in violent uprisings around the country. Even though the situation had been brought under control with the imposition of a curfew, incidents of violence were reported from time to time. However as Sri Lanka celebrates Vesak on May 15, members of the clergy and law enforcement authorities have urged the public to remain calm and engage in peaceful and non-violent protests. The state Vesak festival is scheduled to be held at the newly constructed Kuragala temple complex. A virtual commemoration of the International Day of Vesak will be held on May 13.
Vendors in a dilemma due to curfew
During the Vesak season, many people earn a living by selling lanterns, Buddhist flags, masks, and other items that become quite popular during Vesak. However, this time around, many people were unable to generate profits due to the imposition of a curfew soon after they put up stalls to sell items for the season.
"It costs Rs. 35 lakhs to put up a pandol".
At a busy street corner adjacent to the Nagalagam Street Public Market, several people were busy setting up the famous Thotalanga pandol. Nilanga Manjula Pieris, Vice President of the Sri Vaishakaloka Society has been involved in constructing the pandol in Thotalanga for the past few years. After a lapse of three years, the members of the society are getting ready for Vesak. "It was my father who used to construct pandols prior to me and I have taken over. We collect money from the Traders Associations in and around Nagalagam Street and Thotalanga. It costs around Rs. 35 lakhs to construct a pandol but I don't think we would be able to collect money from people in the future. We have the pandol on display for 10 days. This is the 69th time we are having this pandol. We couldn't put up this pandol for three years due to the COVID pandemic. People in these areas contribute in every possible way. All paintings in this pandol have been hand-painted. Earlier the paintings were done by Pushpananda Denipitiya and later on, we gave the contract to new artists. Due to the ongoing power cuts, we operate the pandol with a generator. People from outstation used to visit Colombo for sightseeing during Vesak. They would stay a night or two near the pandol and leave. But I don't know what the situation would be like this year."
In his comments to the Daily Mirror Ven. Omalpe Sobhitha Thera said that Sri Lanka will celebrate the 2566th Vesak Day celebration in a few days. "This year's celebration is significant since we couldn't celebrate Vesak for the past three years. People couldn't gather in temples and public places due to the COVID-19 pandemic. Sri Lanka is going through a period of political and economic instability and on May 9 a spate of violent uprisings took place between peaceful protesters and pro-government supporters. This caused a considerable impact on the Vesak week. People have to work with kindness and compassion. They need to ensure equality. Irrespective of party politics we have to remember that we are children of Mother Lanka. People need to practice patience. The wounds will eventually heal with time. Revenge is not a good sign and people should engage in religious observances and offer alms to those in need during these trying times. We should celebrate Vesak in this manner and refrain from resorting to any sort of violence."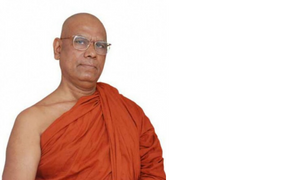 Pictured: Ven. Sobhitha Thero
Sharing a few messages on peace and non-violence, several social media users had this to say.
Samantha Wijekoon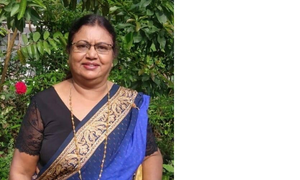 "According to the law of balance in the universe, every action has an equal reaction. So please achieve anything with non-violence to have long-lasting best results!!!"
Maleesha Gunawardana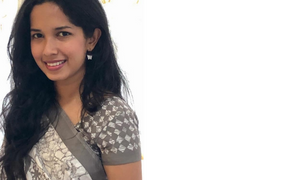 "The key to bringing about change is the strength in numbers and non-violent, peaceful protests gain a lot more participants. Violence is never the answer. It's important that we remember the message of compassion this Vesak and beyond."
Milani Salpitikorala

"Buddhism envisions peace as an inner state of mental tranquility which spreads outwards. Attaining a state of inner peace could be an inspiration to all. Buddha attained inner peace by the practice of meditation, which inspired him to work for world peace. Sri Lanka now needs to identify the peace from within each one of us. Where in the world has violence ever prevailed? Where has violence ever been beautiful? There is no other country like Sri Lanka. Our Mother Nation is beautiful. Our people are beautiful. Each and every person involved in the peaceful protest has great love for this country and its future. I trust and believe that we will overcome through peace and hard work. Sri Lanka has always risen. Again we will rise."
Kumar De Silva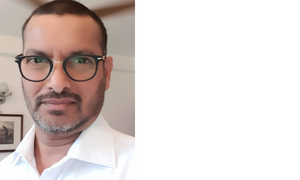 "What would be a better day than a day like the thrice hallowed Vesak Poya day for all Sri Lankans to reflect on Peace and Non-Violence? Every religion espouses these concepts. They are perennial and have stood the test of time. Yes, we have seen violent struggles, very bloody at times, in both our pre and post-Independence history. The violence of the past few days is still damp in our minds. The gains from violence however are very short-lived. This has been proved time and again over years. Sri Lanka is today at a very critical juncture in her 74-year-old post Independence history. Every single one of us has a role to play as Sri Lanka charters her journey into a hopefully economically better future. We too hold ourselves accountable for the state of our nation. Let us consciously choose and tread the path of peace and non-violence. Therein lies great strength, great power."
Pics by Waruna Wanniarachchi