The unprecedented economic crisis has severely burdened people in lower-income strata and already certain rural schools are observing a decline in the attendance of children. This decline in attendance has been attributed to the lack of availability of food and milk powder. Most children attend school without having a morning meal and schools that did provide mid-day meals have stopped providing food due to financial and other constraints. In an attempt to provide mid-day meals to students of schools located in impoverished areas a pilot programme has been initiated by Community Meal Share in collaboration with the Ministry of Education and relevant Zonal and Divisional Educational Directors.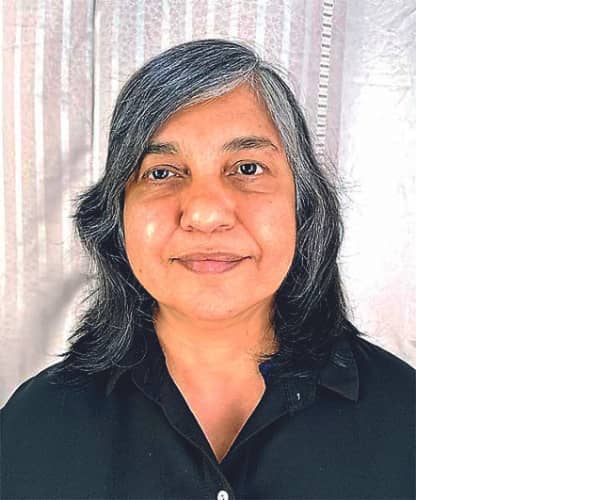 School Meals programme
This programme has been conceptualized with the aim of initiating a pilot where a simple mid-day meal would be provided to children in a few schools, coming from underprivileged homes. It is also intended to assess the school attendance of children once meals are provided. The meals would be prepared by the parents of each school and the Principal would be funded every week to supply the provisions to the parents. The meal-menus would be simple and manageable, i.e. something like two slices of bread with dhal, mung dhal and coconut, rice with an egg and dhal, milk rice with egg curry, or some similar menu which would cost about Rs 100/-, per each child, per each meal.
This Pilot is being planned in collaboration with Eat Happy by Community Meal Share, Sri Lanka.
Community Meal Share will be helping the Education Directors in this effort and would be the focal point for sharing resources with the school Principals. Donors who contribute towards this effort would be able to see details of the programme through their website.
Schools in the Pilot Programme
For the pilot programme five schools from Haliella Division in the Badulla district (Uva Province) – a very underprivileged Education Division, and two schools in the Jayawardenapura Education Zone (Colombo district, Western Province) where children from socially and economically deprived families attend, have been selected. The selections were made in collaboration with the Ministry of Education, and the relevant Zonal and Divisional Education Directors. The livewires behind the programme have been mindful to have a relatively small number of students in each school, so that they would be able to offer at least two meals per week to all students in each school, in this initial phase.
"There's a possibility to include about five schools from the Jaffna Education Zone (Northern Province), when the programme commences in 2-3 weeks' time," opined Dr. Tara De Mel, former Secretary at the Ministry of Education, who will liaise with the education directors and principals and monitor the progress of this project. "Subsequently we intend to enlist a few schools from the Ampara district (Eastern Province). We will be inviting reputed agencies working with child welfare to assist in monitoring school attendance during the Pilot which would last for about 8-12 weeks, starting in June 2022."
In an interview with the Daily Mirror, Dr. de Mel shed light on why nutrition is important for a child and how they plan to expand the project in future. Excerpts :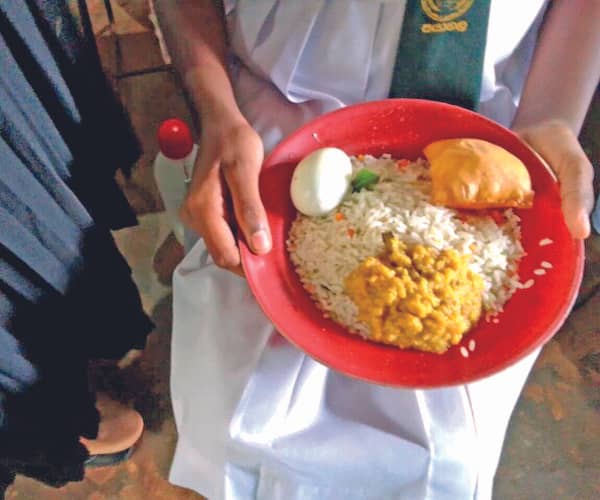 Q What is the prevalence of malnutrition among school children in Sri Lanka?
I have not been able to access published data on exact numbers on the incidence of acute malnutrition/wasting or chronic malnutrition/stunting of school children in Sri Lanka during the past 3-4 years. But as per some international studies, about 25% of children (particularly those from underprivileged areas) are malnourished. The plantation sector and certain other districts have been specifically affected more than others, ever since the pandemic hit.
As we all know, brain growth is optimal during the early years of childhood and the main prerequisite for healthy brain -growth and development is adequate nutrition. About 42% of children in Sri Lanka were living in poverty even before the economic crisis, according to a UN study, and one-third of children under four were underweight or stunted. Children who are not getting enough nutritious food are at risk of falling behind in their learning or even dropping out of school altogether (Save the Children).
A child-focused agency from Germany (KINDER NOTHLIFE - KNH) has been operating in Sri Lanka in 10 high poverty districts and their report is scheduled to be published next week. KNH did their assessment on poverty, child welfare and malnutrition in Anuradhapura, Badulla, Batticaloa, Jaffna, Kilinochchi, Mannar, Matara, Monragala, Mullaitivu, Nuwara Eliya, Puttalam, Vavuniya. These districts are considered to have higher numbers of malnourished children.
During the pandemic period when schools were closed for nearly 20 months, the fall-out on children was huge. A few months ago, with the economic crisis manifesting fully, and with shortages of practically everything, children have been most severely affected. Impacts on children range from poor school attendance due to fuel limitations and thereby transportation issues, consequently poor learning. The latter is compounded by a lack of school meals. Indeed the nutrition children receive at home is also seriously compromised. All these factors have collectively contributed to the learning losses that were already manifest as a result of the pandemic. ( https://srilanka.savethechildren.net/news/school-meals-menu-children-sri-lanka-economic-crisis-bites )
Q How do you plan to expand the project to other areas?
This will be the challenge. But we hope that if this proves to be a success, and if the schools, the Principals and the relevant Education Directors begin to feel empowered, they may be able to continue this type of mid-day meal programme with donor support on their own without waiting for assistance from the Government. But we have to first see how successfully the Principals implement this Pilot and also how well the Education Directors supervise the implementation so that transparency of fund utilization is maintained, and evidence to that end is shared with the Donors.
Q Many children from low-income families are being sent to school for meals. High dropout rates also mean that children will be sent for labour etc. Have these areas been addressed through this programme?
Absolutely yes. Poor attendance and increased drop-outs were manifest even when schools reopened in November 2021 post-pandemic. Then the economic crisis hit. So drop-outs are a major issue. And yes, children are being used by the family for livelihood matters and in some areas, girls have been given in marriage at a very young age, long before they have completed their education.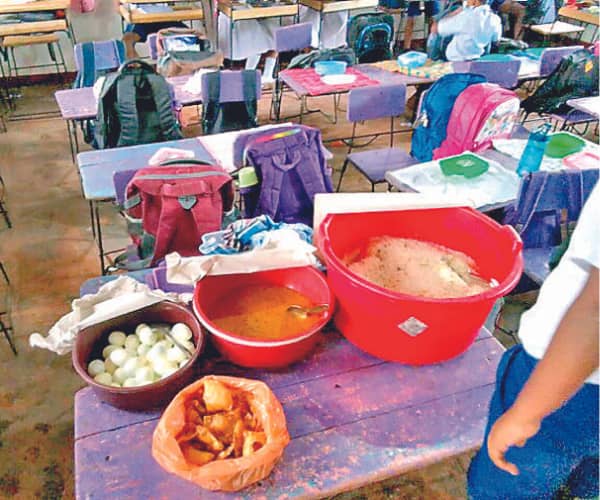 Q Is there a Government-led school meals programme?
The Sri Lankan government reduced spending for school meals by about two-thirds, and indeed the 2022 Budget had reduced allocations for the entire education sector. Although more than one million primary school children are eligible for free school meals this year all of these students are at risk of missing out on the free meals this year. Hence the relevance of school meals programmes designed and funded by non-government actors, private sector meal providers and well-wishers. Conceptualising and implementing such initiatives should be done in partnership with the Ministry of Education, the Provincial Education Directors and school Principals.