With the holiday season about to start, hundreds, if not thousands, are already embarking on their New Year holiday getaway.

Be it plane, bus, train or car everyone has a nightmare journey to recall. My own travel nightmare being a journey to London in the seventies which saw my mother and I fly to Hong Kong only to be told the flight was full and were sent back to Colombo after having spent the day in Kowloon. We then flew to Seychelles where we were off-loaded and then back on a flight to Nairobi where again we were off-loaded for two days and finally we flew to Rome and after two days arrived in London.

Having parents who worked for an airline certainly had its share of pitfalls and perks too.

Here, our readers recall their travel nightmares and disastrous journeys which range from insolent check-in staff to being stuck on a plane for 12 hours in a snow storm.

"Booked what was sold as a luxury family getaway in Paphos last year - arrived to find a dirtier cheaper cross between Byker Grove and Butlins. Thankfully, even though it was high season and everywhere was full - we managed to find a gorgeous alternative and moved the next day. Funnily enough, two days later we met another family that had done exactly the same thing as us, and ended up in the same hotel!!"

- Tania Crabb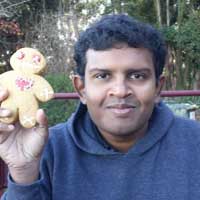 "Flying into Chicago after 20 hours in a plane, to find that the air control tower had caught fire, 1000 flights had been cancelled (including my connecting flight), and no hotel rooms were available because tens of thousands of stranded travellers were occupying all of them" - Nayana Somaratna
"Being escorted by armed police onto a plane headed for Mexico. Accused of having incorrect paper work" - Jean Marc Flambert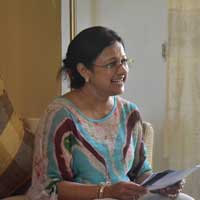 "Got pickpocketed on Champs de Elysees outside the LV store. We went to French police where the policeman was singing while taking down my complaint" - Nayomini Weerasooriya
"Flying back to London after visiting family, a man shouted there was a bomb on the plane and started fighting; he was being deported from Sri Lanka. There were special police on the plane who forced the errant passenger to the ground and handcuffed him. We were met with fighter jets and sent to a special airfield near Gatwick, where we spent 24 hours sleeping on a cold hard floor with no food and being interviewed by special branch police. Basically, the Airline just washed their hands of the whole situation"

- Peter Ballard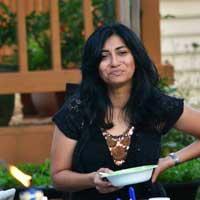 "Few years ago, SriLankan Airlines lost all my luggage. I was to be in Colombo for three days and then fly to India for my brother's wedding. Lots of wedding activities were scheduled since my brother was marrying an Indian. My luggage was completely untraceable for a while. The airline refused to compensate for lost baggage, first stating that they need time to trace it and then telling me that their policy is that they do not pay compensation to Sri Lankan passport holders because when is Sri Lanka, they are home. I met with the airline's customer service rep who recognised that I had been essentially out of the country for 10 years, but told me something to the effect of, "but you are Sri Lankan so you must be having clothes that you can wear at home". I told the lady - who happened to be substantially sized - that even if I still had clothes from 10 years ago, I cannot fit into them, as much as I would dearly love to be able to do so. I had to remind her that her own horizontal expansion probably did not happen overnight by asking her whether she can fit into the clothes that she used to wear 10 years ago. Finally they gave me a measly amount to buy at least an extra set of underwear. Meanwhile I scrounged from various other relatives to find clothes to wear to the various wedding events" - Nishi Samaraweera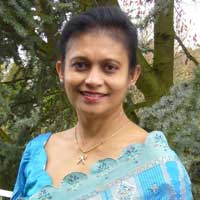 "Sitting in a SriLankan Airlines plane which was snowed under for over for 12 hours at Heathrow and being asked to deplane again in London at the same time we would have disembarked at Katunayake was my worst experience" - Dr. Rasieka Jayatunga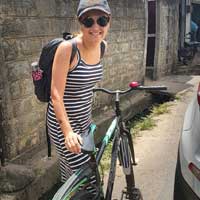 "I lived for a month in Hanoi, "ubering" everywhere, and felt ready to hit the road independently. Instead of booking an old style tour in Halong Bay, I went alone, by bus, only with a good information search to guide me. Just wasn't counting on the Taxi Mafia to ruin my plans. They were waiting for the passengers at the bus terminal, competing to grab our luggage faster. Without even asking, they were putting our things in their cars, salivating with the exorbitant prices they would charge for a short ride to the hotel's area. I refused, since the comuting bus stops right in front of the place I booked. Then they threatened the driver not to take any tourists. My call was to walk away with a couple of like minded travellers. After 15 minutes, a van approached and we specifically checked if it would stop at our hotels. This seemed to be the end of the issue but soon it pulled over. Guess who was at the door? The taxi drivers called the van and started a fight, claiming to get their "clients". Our refusal to take their cabs made those guys even more aggressive. At one point, I tried to call the Police! We walked almost 6km but I still feel it was better than perpetuate this kind of harassment!" - Fernanda Pratts
"We were travelling to Finland to see the northern lights, our flight was from Amsterdam with a transit in Copenhagen to Helsinki. When we were boarding the flight from Amsterdam we were one of the last few passengers to board the place, since they are the small domestic planes, the crew informed us that the baggage hold was full and that we needed to send our hand luggage in with the checked luggage, so we gave it to them. The flight took off with a delay and we were about to miss our connecting flight from Copenhagen but luckily they held the flight for us; we got onto the flight not knowing if the bags made it or not. Sure enough we arrived in Helsinki and while we were waiting at the carousel, our bags never came. Since we were in the airport we had put all our jackets, wallets and electronics into the bag thus we ended up in Helsinki in the freezing cold in the middle of the night minus our jackets! The staff informed us that as soon as the bags are found they will send it to us. But we were leaving to Rovenemi (further north) to a much colder climate as that's where we were supposed to see the lights. Eventually the bags turned up in Rovenemi at our hotel. But it was such a disaster. And since it was the middle of the night we couldn't buy any warm clothing!"

- Tatyana Jayaratne

"My worst experience is the transit times at Bangkok airport while travelling to Cambodia and Korea. The security clearance at Gate B is terrible as there is no coordination. Some of staff are racist to passengers to transit from Hong Kong to Korea. The South Asians are escorted to the boarding gate because they suspect them of trying to get into Hong Kong. There was a smarty pants of a lady at the gate who tried to explain to me as to why they are doing this and when I asked her why this treatment is dished out only to South Asians and not others. she shut her mouth" - Shehan