The founder of Todos, Thushani Rodrigo is a shining example of triumph over adversity. Born with partial hearing, Thushani never let that be a barrier instead with the guidance and support of her mother and family she followed a sewing diploma at Singer School of Sewing when she was just 15 years old. She excelled there and passed her Diploma with flying colours. I first met Thushani when she had her stall at the Good Market.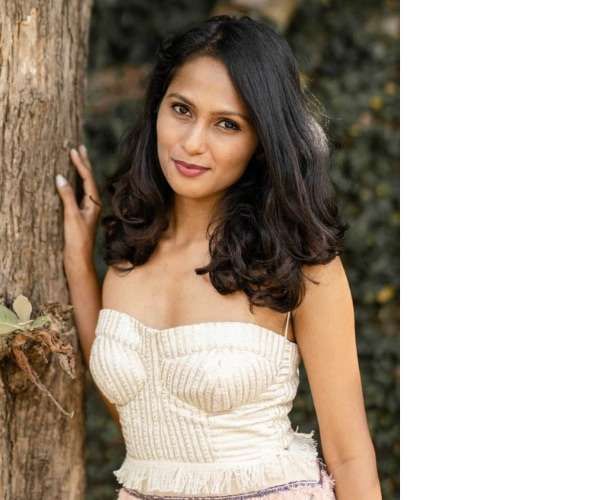 Her pleasant demeanour, knowledge of patterns and ability to create beautiful garments attracted many customers. Soon she outgrew her tiny space at the Good Market and then worked on a larger scale from her home. Her deserved success saw her open her own showroom and factory at Kalapaluwawa in Rajagiriya. Having launched her brand in 2016 Thushani continues to develop her products and has positioned herself as a designer and entrepreneur. Her work ethic makes her a shining example to her peers.
What sparked your interest in fashion design?
I was always interested in turning out interesting pieces of clothing the way I imagined. This imagination made me realize I could do most of the things I dreamt of doing. That thought was the spark.
What made you take fashion more seriously and make a career out of it?
It was a journey that began with my passion for sewing. As a child, I used to watch my grandmum making clothes and used to help her put things together. Handling the sewing machine was one of the most exciting things for me. This childhood passion turned into what it is today.
Are you self taught or did you study fashion design?
My early start at needlework led me to learn scientific dressmaking. I managed to get my Diploma in Dress Making at Singer School at the age of 16 and since then I have been working on my own. Designing and making customized clothing for friends and relatives was the beginning of this career.
How has your work evolved since you began your own label?
Todos was born in 2016 with 3 staff working along with me. My exposure to the public was through a stall at the Good Market where we used to sell what we stitched during the week. That was an interesting time meeting customers and understanding what they need. In 2018 Todos moved to a new location in Rajagiriya bringing both factory and the customer frontage together. It was a big step for me and took some time to get the place settled with machinery and trained staff.
Todos brings both bespoke tailoring and retail clothing under one roof being inclusive with fair practices to everyone. Todos Bespoke clothing is designed and made to suit customer's choice ensuring the perfect fit with a clean finish. I believe in "Your Need, Your Taste, Your Fit" and I will help in making this come true. Todos makes clothing to suit any occasion in life including casual to very special bridal outfits. Customers have the choice of bringing their own fabric or selecting the fabric from our store or leave sourcing with us. Todos ready to wear clothing is made with durable, breathable and less environmentally harmful fabric at an affordable price. Any alterations and adjustments of clothing made by Todos clothing are done free of charge till they last.
Describe your latest collection?
My collections are about making people comfortable yet confident and making them feel good in what they wear. I am introducing more colour variations and fabric coordination to bring vibrancy. Most of my styles can be worn across a wider age group. There are a few timeless basics that we keep reproducing in different colour and fabric options as our customers love them.
Who is your muse?
I have not pursued the line of a specific muse at this stage. My customers are very special to me and I take pride in making their lovely dresses which talk on its own to promote our bespoke mainly by their word of mouth.
What are your sustainability credentials?
I believe sustainability is a journey and a way of living and doing things. At this stage, I would say we are an inclusive brand being conscious of the environment we live in and practice to be fair by our employees, customers and community we are in touch with. We work with less impactful fabrics as much as possible, make long-lasting clothes with good quality for our customers to go through many washes, reduce waste by using remainders for crafts providing work for needy women, and most importantly supporting our own workforce with fair wages and work conditions. Further, we are mindful of smaller things within our control such as minimizing wastage of paper, water etc. We are still a small team of around 30 people committed to doing little things efficiently, righteously and consistently. I feel one-day these small things we do will make a positive impact in a significant way.
What is the biggest lesson that you have learned since you started your company?
The biggest lesson is confidence in dealing with customers on my own and leading people very much older and experienced than I to deliver what I want. Being able to confidently address my entire team of people at meetings is a big achievement for me. These are the barriers I have overcome.
What's your motto?
Keep exploring the best in me and others and be fair to everyone.
What is your favourite part about being a designer?
Being able to see beautiful imagination through people who trust my judgement and has confidence in my creations. I feel so happy to see my customers wearing what we have done at Todos.