Discovering the vistas of Sri Lanka on two wheels
Bitten by the spirit of wanderlust, German national Carsten Gruttner has spent two weeks exploring Sri Lanka on a bicycle. A lawyer by profession, Carsten is also an adventure travel speaker. Having got into cycling as means of keeping fit, Carsten's love of cyclying has taken him to many exotic destinations across the world. In an exclusive interview with Living Life, Carsten shares his experiences of discovering Sri Lanka on a bike.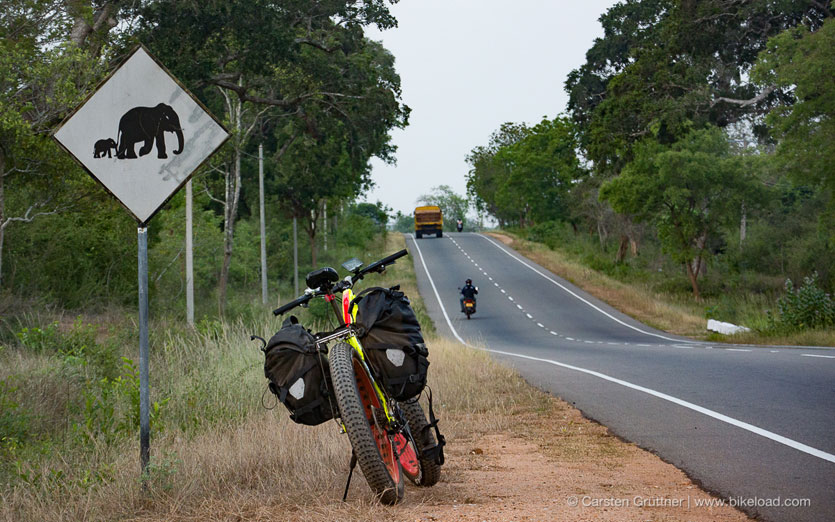 How did you get into bike riding?
About twenty years ago my best friend Christof, that I used to train karate with, started getting into cycling because of health reasons. I also bought myself a bicycle and shortly afterwards we had the idea of doing a 10 day trip to Greece together and taking our bicycles with us. In the beginning, we did short day-trips and always were back in our hotel in the evening. There we met the same people again, most of them tourists, had the same food, etc. We wanted to have more adventure! We therefore packed our backpacks the next morning and left the hotel with a desire to not get back before two days afterwards. We rode through the countryside, through villages that never have been seen a tourist, were hunted by shepherd dogs and were invited to a wedding party. First after three days we returned to our hotel, fulfilled with joy about the adventure we just had experienced. This was my booster into bike-packing, the individual and free travel by bicycle.
Where in the world has your bike riding taken you?
Over the last 20 years I have done a 10 - 14 day trip and a 4 week trip every year. This took me to countries as France (Corse, Pyrenees), Italy (Sardinia, Toscana), Romania, Spain, Portugal, Turkey, Cuba, Argentina, Chile, Canada, Slovenia, Morocco, Sweden, Norway, Austria, Switzerland, Vietnam, Laos, Cambodia, Thailand, Mexico. Then in 2013, I left my long term job as a managing director and decided to go on a 1 year trip around the world by bicycle. This took me on a life changing adventure trip to Alaska, Canada, Costa Rica, Bolivia, New Zealand, Australia, Japan and Tibet (China).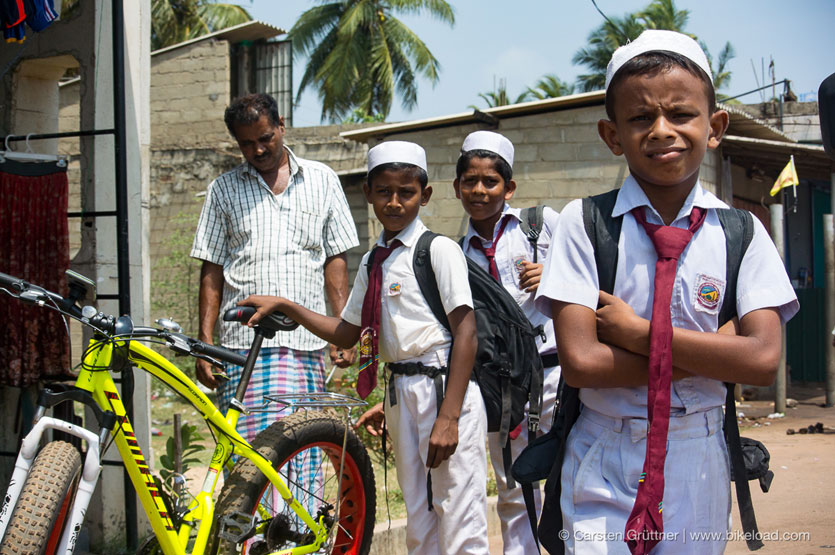 What made you visit Sri Lanka?
In 2010, I wanted to join my girlfriend in getting a 12 - day Ayurveda treatment in Sri Lanka. Just I could not imagine doing this without doing some intense exercising before. My long term bicycle companion Christof had time, and the war in Sri Lanka had just ended and Sri Lanka just sounded like a perfect adventure!
How long did it take you to plan this tour of Sri Lanka?
Actually very little. I booked the flight tickets a few months ago; that's it.
How long did you spend in Sri Lanka?
Two weeks cycling and two weeks Ayurveda treatment.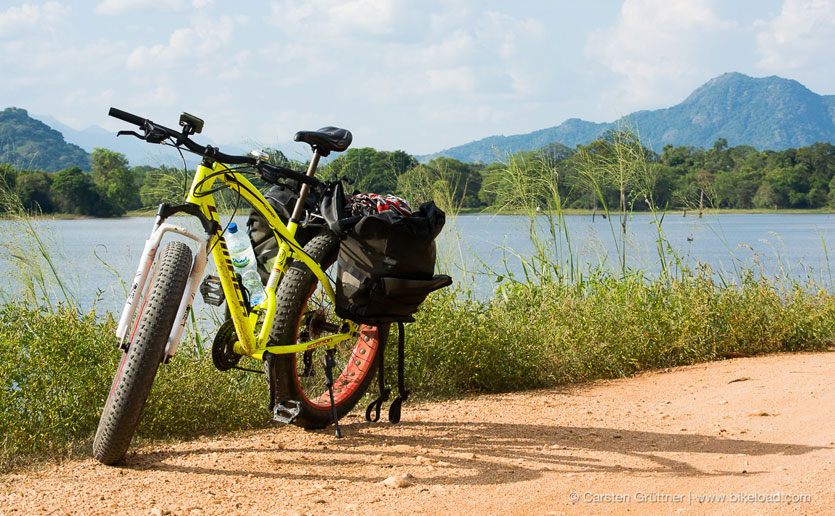 While in Sri Lanka what places did your route take you around?
Colombo - Negombo - Dolphin Beach (Norochcholai), Kalaoya, Anuradhapura, Dambulla, Sigiriya, Kandy, Nuwara Eliya, Ella, Udawalawe National Park, Weligama, Galle.
Did you have any difficulties while travelling around Sri Lanka?
On two occasions, I had to cycle long after sunset because my route did not work according to plan. One time a hotel, which I found in my guidebook, was already torn down (so I had to cycle another 25 km) and the second time my back country routing did not work because of several dams which are currently being built in the region east of Matale. Usually not a problem because my regular travel bicycle has a very good dynamo driven fron its lamp; I just had quite a weak headlamp this time. Without street lights and the danger of wild elephants at some elephant crossing corridor made this a bit more exciting than I wished for. But all went well!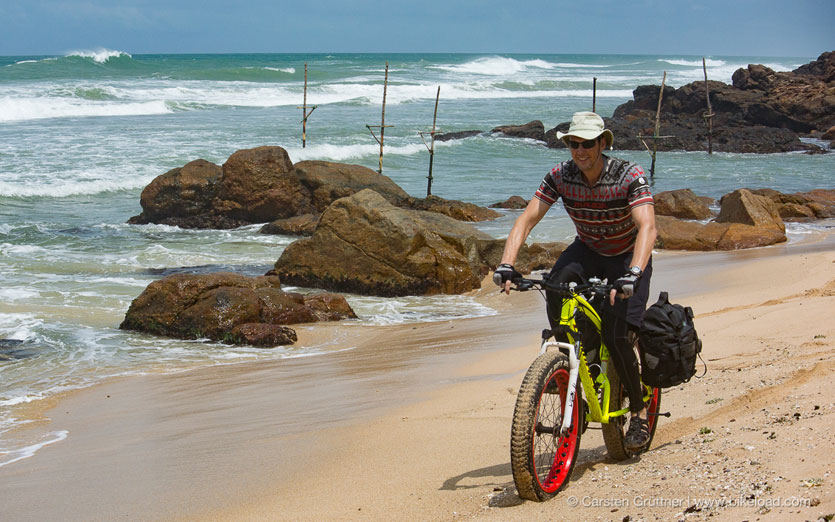 What sort of bike did you use?
This time I purchased a so called FatBike in Negombo. It had huge 26" x 4.0 tires which made it a very smooth riding on gravel road and sand. On asphalt I had to push it a bit more than I am used to with my regular travel bicycle but I was actually surprised how well the FatBike is designed for bikepacking!
Did you travel by yourself?
The two week bicycle trip I just did on my own. Afterwards I met my girlfriend and her mother in Weligama for the Ayurveda treatment; so I had time alone and family time.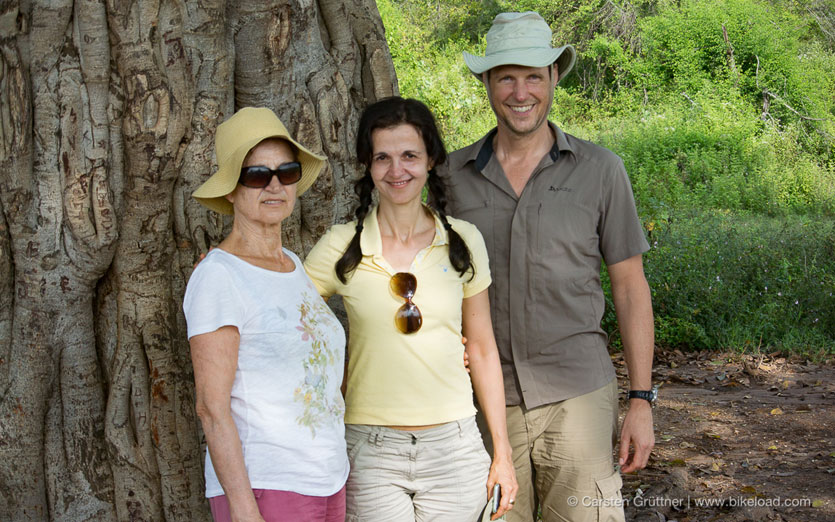 What do you propose to do with all these photos and experiences you have gathered?
A few of them I have posted on my Facebook webpage www.facebook.com/bikeload to share my experiences to encourage others to discover this adventurous and healthy way of travelling. But I am also planning to do some multivision talks (photo and video) about my tour to Sri Lanka in Germany.
In total how may kilometers did you travel around in Sri Lanka?
Ca. 1.150.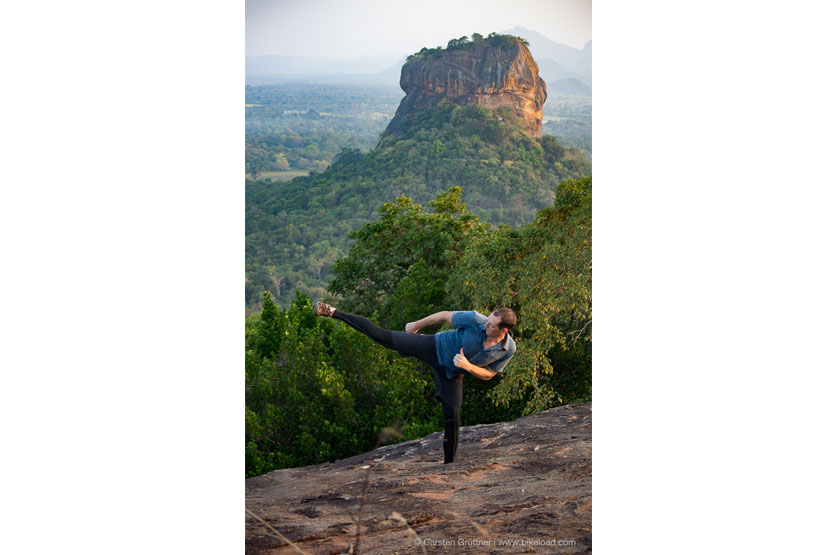 When you discovered that your bike had not been loaded on to the plane what were your thoughts?
(Actually the logistic company even sent my bicycle home to my place instead of delivering it to the airport so I could not check the bicycle in). My first thought was that my perfectly fitting bicycle from home could not be replaced in Sri Lanka and that I now would have to travel around Sri Lanka by bus and train. I was very disappointed about this perspective because I just love travelling by bicycle and because my job requires a lot of desk work, I needed some exercise!
How did you overcome that issue?
I visualized my options and figured that I could buy a bicycle in Sri Lanka. I was also convinced that the logistic company in Germany would compensate my purchase (sometimes it's good to be a lawyer).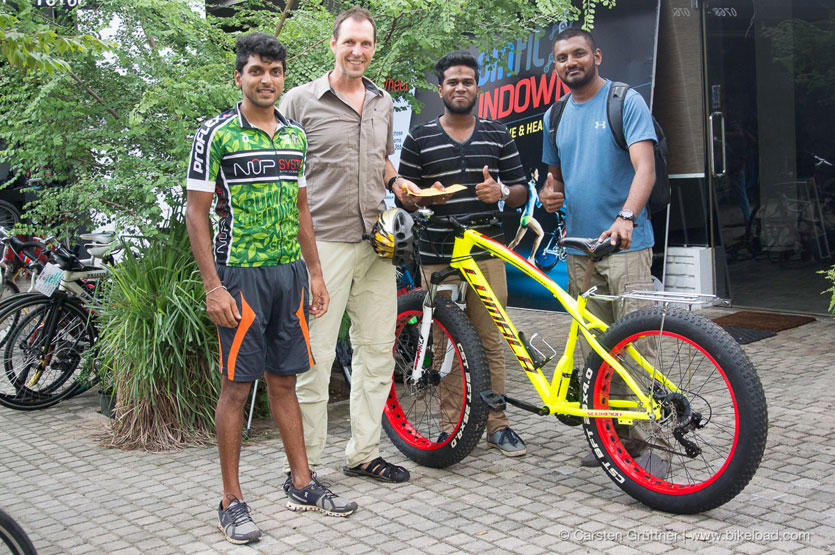 What personal experiences with local people did you have that may have changed your thinking in any way?
All my experiences and meetings with the people in Sri Lanka were positive. I like their relaxed, positive and friendly attitude. It's hard to become angry about your situation when you are surrounded by friendly smiling people!
After Sri Lanka where are you headed to next?
For the next few months I am back in Germany. The next bicycle trip will be in September. Christof and I will visit Taiwan. I have never been there before and I am very much looking forward to the trip!