Mannar which was once called 'Donkey Town' is a city with a large population of donkeys. Although these innocent animals were once a symbol of Mannar, eventually they were isolated from the livelihoods of people. But several years later, donkeys have once again commenced duties to provide therapeutic assistance to differently-abled children. This is through the Donkey-Assisted Therapy Centre which was recently established in Mannar under the auspices of the Minister of Wildlife, Gamini Jayawickrama Perera.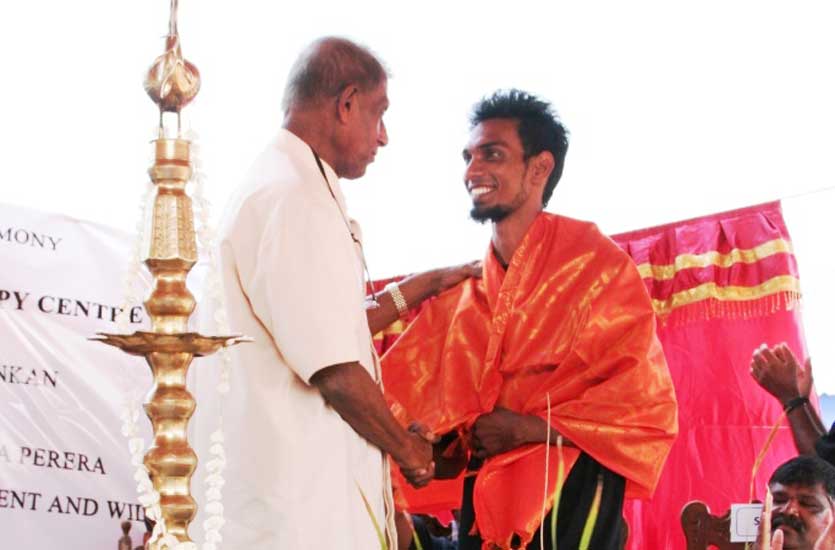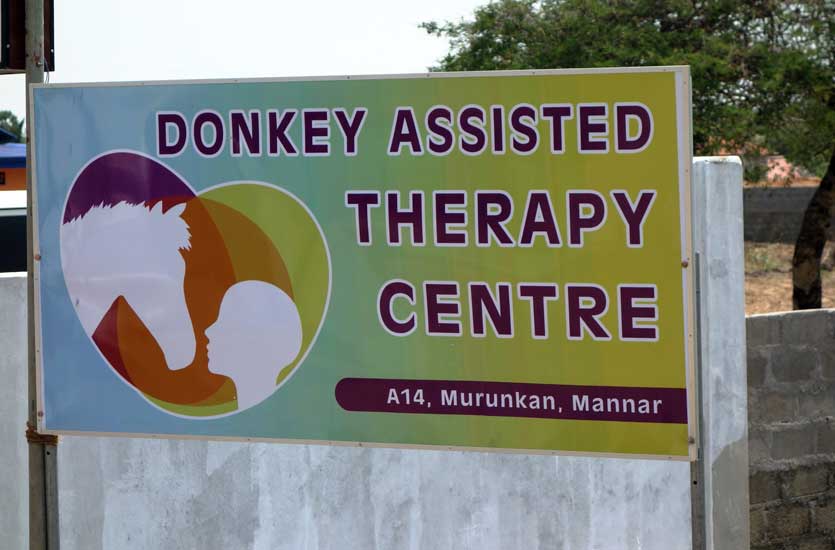 Expressing his views about this initiative, Jeremy Liyanage, Director of Bridging Lanka (Ltd.) and the brainchild of this concept said that there were two groups of donkeys in Mannar.
"There were those who were here before the war and those who came after the war. Back in the day, people had a huge bond with donkeys. They were the economic fabric of Mannar and people used to travel daily to buy donkeys etc. But with the war, people were displaced and this connection between donkeys and the people died down. Now it has come to a point where people think that donkeys are useless resources. But we wanted to initiate a concept to make them more useful than they actually are. Under the Bridging Lanka initiative one of the projects was to rehabilitate donkeys in Mannar and make productive use of them so that they will be accepted and loved by the community."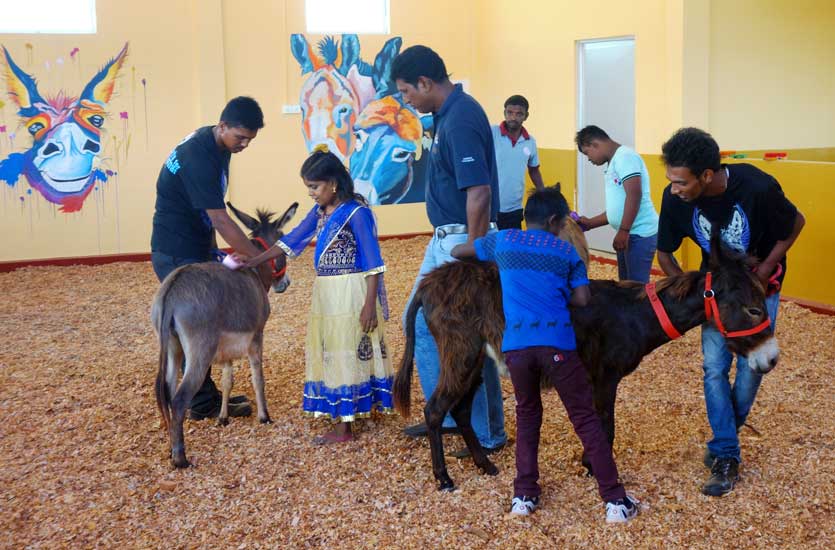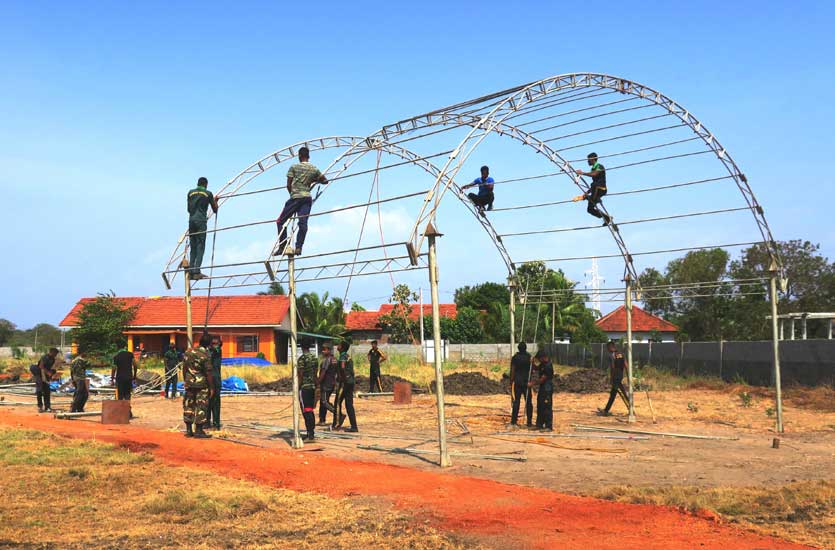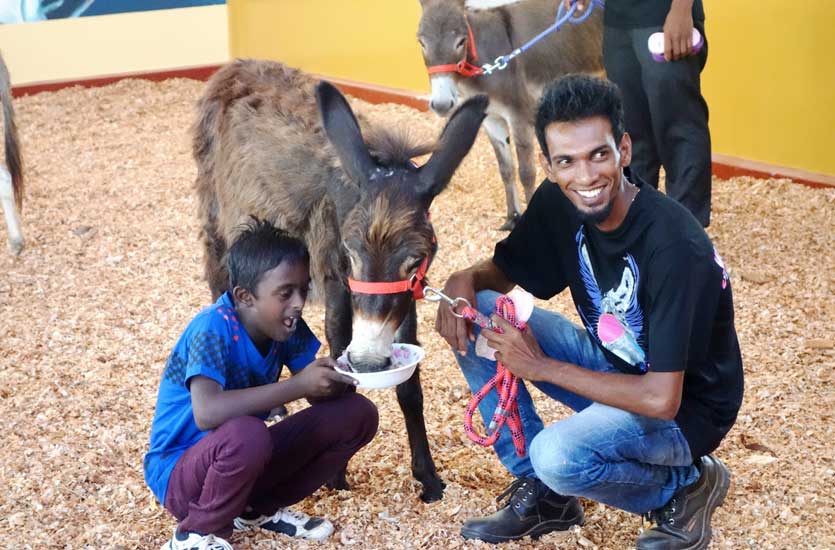 Speaking further, he said that the recently established Donkey-Assisted Therapy Centre is supported by the Donkey Sanctuary in UK and they have their branches throughout Europe.
"Here we have trained people from the Donkey Sanctuary in UK and India. In addition to that there are local veterinary surgeons as well. At the moment we are working in collaboration with the Mannar Association for Rehabilitation of Differently-Abled people (MARDAP). This will become the first feral donkey-assisted therapy centre in Asia. There will be various activities focused at giving more exposure to the children and improving their physical and emotional well-being. Any child from three and a half years onwards could visit our centre and seek therapy."