Café Bagatalle is a new addition to the Café collection that Colombo boasts, but it does indeed stand out. Why? It is a café that celebrates healthy food and a healthy living.
Conveniently situated in the premises of Envoy Mansion at Bagatalle road, Café Bagatalle solely focuses on healthy and wholesome foods and beverages. The brainchild behind Café Bagatalle is Sri Lanka's men's wear guru Fouzul Hameed. Being a fitness fanatic himself, his idea was to promote a healthy an active lifestyle.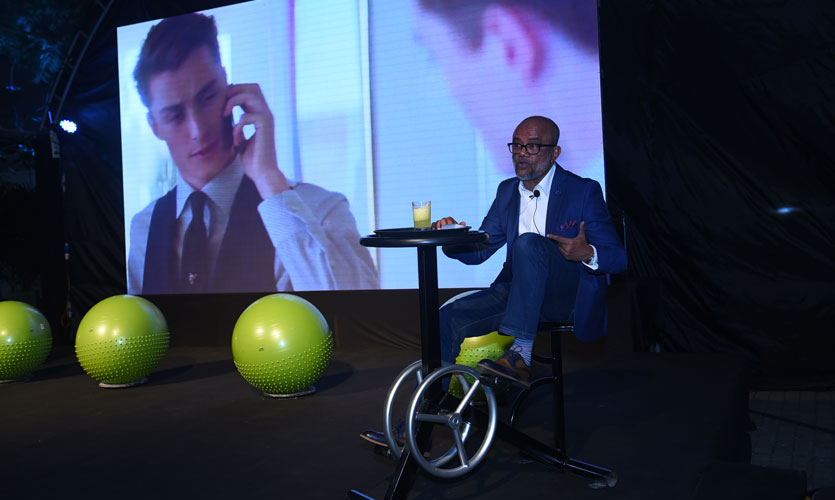 Where did the menswear genius get this particular idea, you may ask?
''From my very own clients,''
he laughs. Apparently, 6 months after their weddings, they come back to alter their suits that have become too tight from all the delicious meals shared with the wives. He wants his clients to live a fit and healthy lifestyle without neglecting themselves. And so, Café Bagatalle was created.
The café serves up a large variety of western and intercontinental cuisines with a Sri Lankan twist. The dishes are intended to be low carb and low in calories. They also provide nutritional information of each of the dishes on the menu. A plus point is their balanced vegetarian menu and a wide range of fresh beverages.
Ambience – 4/4 stars
They keep their location unique by incorporating stability balls, stationary cycles and foot spinners as outdoor furniture. We sat on the gym balls, of course! They have both an indoor and outdoor seating area as well.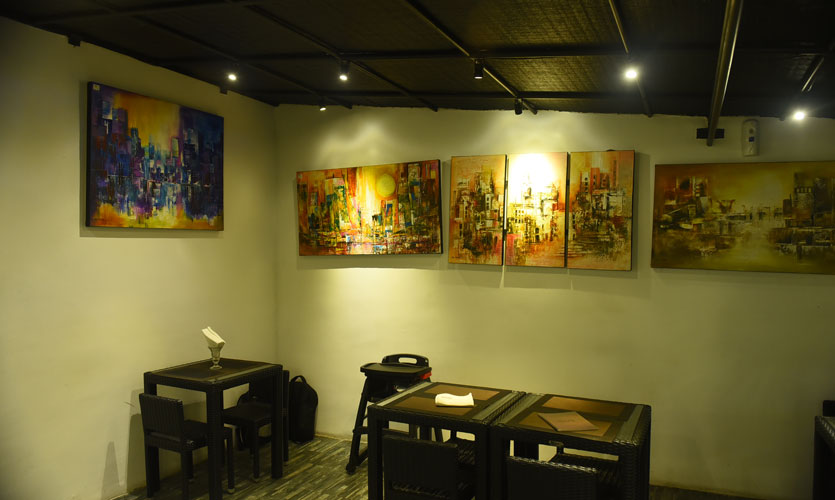 Drinks- 3.5/5 star
For drinks, we tried their Waraka juice and their Gotukola. The former was a total surprise. The drink was delicious. I wouldn't have guessed that it was waraka at all. The Gotukola juice might not be a people pleaser, but it is oh so healthy!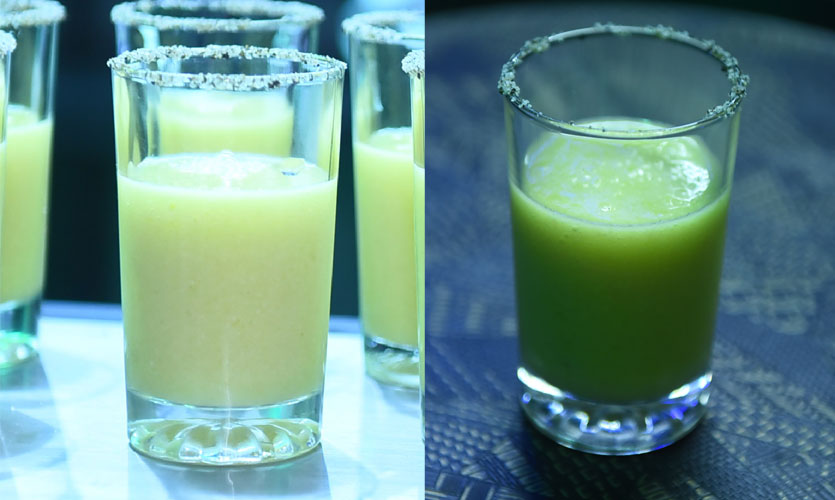 Waraka and Gotukola Juice
Food – 4/5 stars
For our meal, we had the 'energy bowl'. FYI the bowl was massive. We served some brown rice, cauliflower, broccoli, beans and a salad on the side. The mixed salad had a passion fruit vinaigrette and a mango vinaigrette dressing. Being a fan of both fruits, I just had to mix them both.
We then went over to the grill section and served ourselves some grilled chicken with a sauce.
Quite honestly, we were surprised. The first glance at the buffet table did not impress us. Once we had a taste of what was in our oversized bowls, we went in for a second serving! Call us health freaks, but that salad and chicken were stars.
The chicken was flavourful and grilled to perfection. The sauces were a great addition as well. The salad was a colourful mess and just as we guessed, the dressings were marvelous (I went and googled recipes as well). They had a balanced sweet-sour taste to minimize any dull flavour from boiled vegetables and rice. The menu was curated quite well.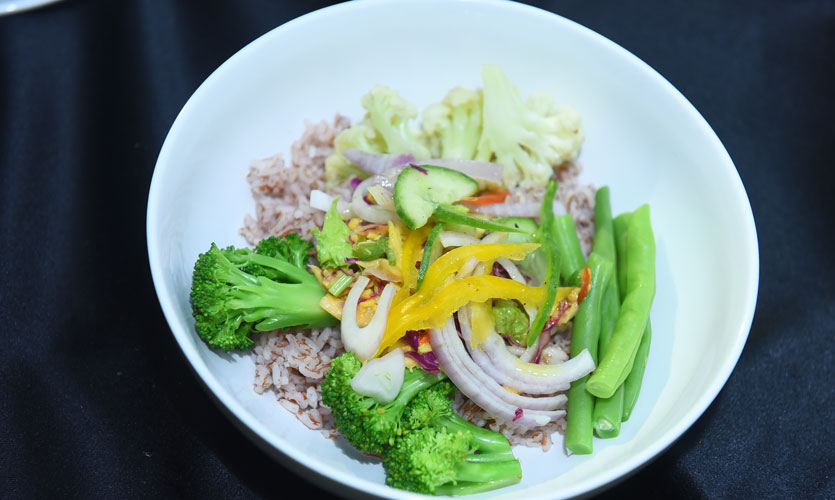 Our second salad and chicken serving proved to us that they have some great food in store. Healthy can be delicious, you know?
For dessert, we had fresh fruits cut up into 'not your everyday fruit shape' shapes. This was a perfect finish.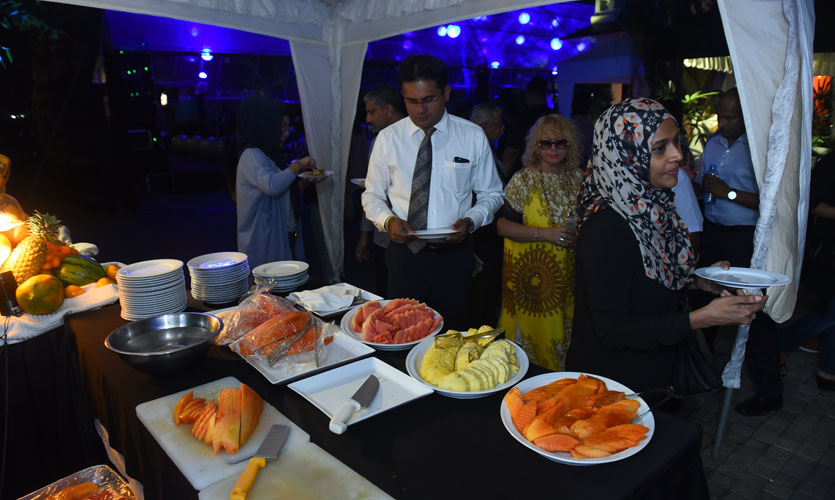 Parking – 5/5
Situated at the Envoy Mansion, there is ample parking space
Would we go again?
To have that Waraka juice – yes! Since their energy bowl was quite an impressing bowl, we definitely want to go explore their menu.
Note: you can shop or hunt down your next purchase at the Envoy Mansion after or before you grab your healthy bite.
Photos by Manoj Ratnayake