How do our food experts cook and eat? This week, food photographer and food blogger of Anusha Loves Spice, Anusha takes our Q&A!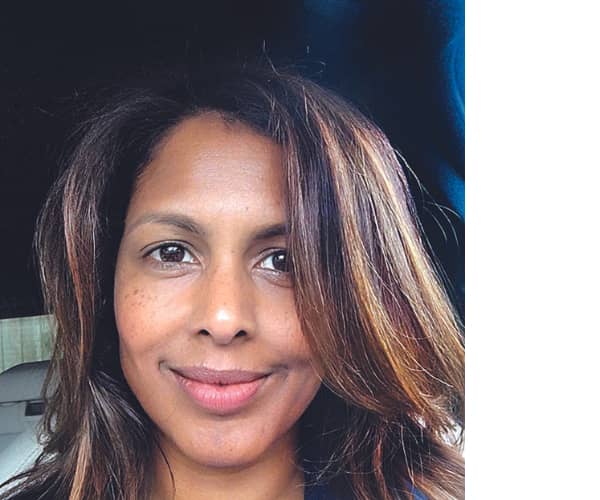 What's your story with food?
As my background is in finance, I wasn't sure what I could do in food, as I had no qualifications. What I did know was that in troubled times, I turned to the kitchen to help ease my stress levels or I would watch countless cooking shows on TV! When other people started asking me for recipes and telling me I should sell my creations, I realised I was onto something!
The most underrated spice?
Cardamom – in the UK I don't think it is really used that widely although it's now becoming well known in sweet circles – cardamom and white chocolate cheesecake is a good one! I love putting it in anything and everything!
Dish you love to eat but hate to cook?
Gulab jamun or jalebi!
If someone wants to impress you with food, how should they do it?
Lots of little plates – like tapas. Then we can nibble whilst talking.
A food trend you hate right now?
Cauliflower rice – I still eat it as it's healthy, but it's definitely no substitute for rice!!
It's your last day on earth, where are you?
With my extended family –hoppers, short eats, godamba roti and pol sambol plus a load of curries including crab. I don't eat as much Sri Lankan food as I did when I was younger, so I really crave it!!
What's a dish you'd love to relive for the first time?
Lobster ravioli at Gordon Ramsey's restaurant in Chelsea. We were all just astounded at how darn delicious that dish was!
How did you get into food and product photography?
By chance really, thanks to my Instagram page. I was contacted by a few food brands who asked me to take some pics of their products. I then did a lot of online courses to improve my photography skills and this helped me get even more deals.
Who is your go-to recipe person?
It's got to be Nigella – I think I have all her books! I love her style of writing so I often curl up on the sofa with a cup of tea and one of her books.
Your proudest food invention?
These rainbow cupcakes are a great way to add brightness to your food – they went down so well with the kids. Super easy too! Another fab invention is this festive sausage roll wreath – great for sharing at Christmas parties!
Cook at home or eat out?
Eat out…at my friend Chef Charles's house. He's just such an awesome cook. Last time he was in London, I cooked for him at mine so the next time I'm in New York, he's the first person on my list! In the UK it would have to be my Aunty Gowri – she is the best cook and I love every one of her creations!
What's the trick to food styling done right?
Once you think you have styled your scene, remove a few props – kind of like when you dress up to go out. Less is often more.
The most exotic food you've eaten?
Ants! Yes, I had them for one of the courses (a garnish on the sushi) at my birthday lunch earlier this year at Beaverbrook Japanese restaurant in Surrey, UK. They tasted nutty and a bit citrusy!
How did Anusha Loves Spice come about?
It was a Lockdown special, born in March 2020! It became a way for me to document my creations so I could remember recipes old and new. Plus, as we had more time, it was so enjoyable – both cooking and meeting like-minded foodies.
Light, colour, composition, set up – you can only have one in a shoot; which one would you pick?
Definitely light – in the UK the weather is all over the place so I now use artificial lighting in most of my photos. It's been a revelation.
Your favourite childhood meal?
Poori and Potato or Egg curry! It was the one Sri Lankan meal my mother made that we literally gulped down. She had to anchor herself at the stove to keep frying those pooris so that we could eat them hot, hot!! I know how she felt because years later, that's me! I only get to eat once everyone else has finished! The dish is even more memorable now as Amma is no longer with us.
What's your favourite shot of all time?
My Gulab Jamun cake – I have shot variations of this cake 3 or 4 times now, but I think this image captures it in all its decadent beauty. After all, we eat with our eyes, right?