In this series, we talk to people who turned their passion for food and baking into a business idea amidst lockdown and COVID-19 fears. Some have been in the market for years and others saw the new opportunity and took it! These home businesses are changing the game and have overcome the odds of running a business during quarantine. With increased restrictions once more, we talk to home bakers who are operating during these times to bring the sweet and savoury to your very own doorstep!
A passionate food enthusiast, Tharanga Udawatte is always up for a challenge, constantly experimenting with ingredients and trying out new stuff. "I already started a Granola and healthy food page called Summer by T back in 2019 and when I wanted to start Donuts, I didn't want to confuse my already existing clientele with sugar-based desserts so I started a deviated brand called Sweet Summer!".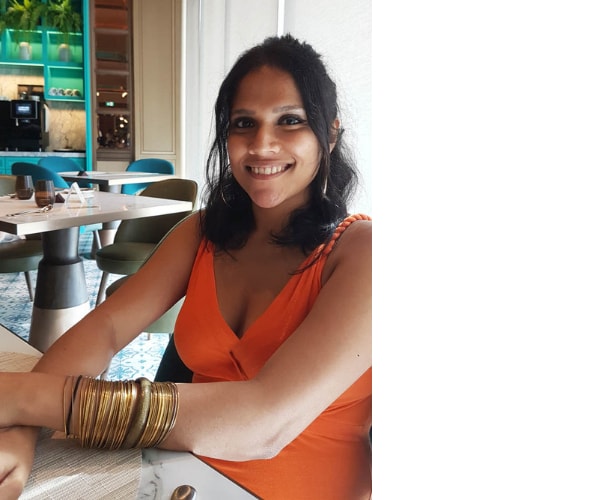 What do you offer?
Sweet Summer mainly focuses on Donuts and Bombolinis (filled doughnuts). We also have jars, whole desserts, and cupcakes but we mainly do doughnuts. I'm always intrigued to experiment with new flavours, ingredients, and methods to create a really good product. From doughnuts, my best sellers are Crème Brule, Red velvet, Strawberry Shortcake and Dark Chocolate with Roasted Cashews. And from the desserts, it's our baked Cream Caramel, which is extra creamy and smooth compared to regular ones.
When did you start operations?
Sweet Summer happened during the first lockdown in 2020. I saw a niche market for really good doughnuts because we didn't have a place to get soft doughnuts with quality toppings and glazes. So, I embarked on this journey. It was a real challenge because I had to make sure I get the basics right. Mainly the dough. I make great bread at home so I had a faint idea how to work with dough. Yet I spent months perfecting it and then the frying methods. Because these days all of us are quite health-conscious, even if someone treated themselves to one of my doughnuts, I didn't want them to feel like they just ate oil and sugar. So, I had to make sure the doughnut doesn't absorb too much oil. After so many trials and errors and almost sending my husband (he is the official taster at Sweet Summer) to obesity, I managed to come up with an enriched brioche doughnut, fried with an oil that has a high smoking point, at the perfect temperature (so it doesn't drink up oil) with exquisite toppings, fillings or glazes made from scratch, with high-quality ingredients.
What is it like running your operations in times like these?
The best part about starting this during a lockdown was "time" which I had in abundance. I had enough and more time to experiment and come up with a really good product. At the same time, it was a challenge sourcing good ingredients, especially with the importation ban. Even now, there are times that certain flavours are on hold because some imported products vanish from the market. The next issue was delivery. Because of our extremely hot weather, it's quite hard to keep the toppings and glazes in place. Everything melts so fast. So, I had to find a way to deliver the doughnuts as soon as it's finished without any stops in between!
How are you ensuring the proper hygiene measures are taken in preparation and delivery?
I have a fully set up bakery where all the magic happens. And I use the best quality ingredients; no shortcuts because I want to make sure my customers get the best doughnuts in the market. I also make sure that I deliver the doughnuts straight to the customer or they can opt to pick them up, this way I can make sure nothing is melting under the scorching sun or there are any delays in between. All the doughnuts go in eco-friendly corrugated hard boxes, inside a bag. So, the customer can discard the bag as soon as they receive it.
What do you enjoy about baking and operating your own home baking business?
The best part of running a home business is that I can do it at my own pace, and in my own space while managing the household, kids, cooking, and the rest of the chores. Before any of this, I'm a wife and a mom. They too get my undivided attention and at the same time, I get to run my business too. I get to do it all if you ask!
How do you see home bakers going forward post-Covid?
Covid has not impacted my business drastically. Again, yes there are a few things that get chaotic. With ingredient sourcing, delivery and online schooling! I'm sure most home baker moms can relate to this. We spend hours sitting with kids before, after or in the middle of baking and making - which is a lot to demand from one person. Yet we go head-on. I must mention even though I said I get to do it all, I wouldn't have been able to, if not for my supportive husband. He keeps me afloat when balancing work, kids and household. So, I think all of us are facing different kinds of challenges every day with the Covid situation, but so far, I think everyone is managing well and juggling it all. I hope and pray we will all come out of this alive (which is the biggest challenge for all of us right now) and post Covid we will thrive with everything we do.
What's next for your brand?
Right now, our goal is to take one day at a time, stay alive and keep doing what we are doing. Big steps can happen when all the fuss settles and we go back to being "normal."
Any advice to anyone who wants to start their own business?
First of all, do all the groundwork. If it's a food business, choose a product you want to specialise in, and read, read, read, do all the research, try out new recipes, change, add, reduce and keep making, until you know you have a product that you can claim as your own. And you are proud of it. You should always focus on a good product than just starting a business because you think it will sell.
Sweet Summer takes orders via Instagram and Facebook (@sweetsummer_lk). Bank Transfers are preferred and delivery can be arranged. Pick up and payment by cash upon pickup is also available.