Home-based food business, Mad Curry Skills by Chari, run by home cook Charindi Meegasthanna together with her husband Chinthaka Dharmakeerthi is a known household name among the foodie community. Chari's mad curry skills have made her famous for her signature lamprais and yellow rice and over the years, with a steady clientele in the build, the husband-and-wife duo have grown their business to cater to various lunch and dinner orders of their customers in Colombo on a pre-order basis.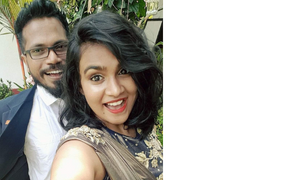 This year, Mad Curry Skills by Chari is embarking on an all-new venture at the request of their clients – live cooking workshops where Chari, along with culinary guests, will share their personalised recipes for their signature dishes.
The debut live cooking workshop will be done together with none other than Chari's very own father, Chef Ranjith Meegastenna. Chef Ranjith has over four and half decades of experience in the hotel industry both locally and internationally, having worked abroad across Europe and the Middle East as a chef in some of the most prominent 5-star hotel chains such as the Inter-Continental and Holiday Inn.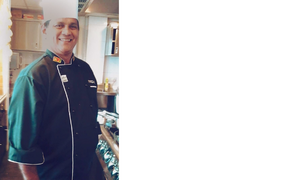 In Sri Lanka, Chef Ranjith is well known for his stint as the Executive Chef at the Kingsbury Hotel (the then Continental Hotel). Many in F&B in the hotel industry have learnt, grown and succeeded under the watchful eye of Chef Ranjith. For Chari, food and cooking are in her blood, and she too developed a love for creating gastronomical delights from the master himself.
At the workshop, participants will learn how to whip up industry-standard dishes, including appetisers to the likes of the warm and hearty up-country vegetable and egg drop soup and the classic tower of cucumber, tomato, pineapple and beet salad to a main course meal that combines the best of Sri Lankan and Sri Lankan-Chinese cuisines such as savoury rice, chicken stew, stuffed capsicum, veggie stir fry and everyone's favourite – hot butter cuttlefish.
The workshop will kick off with a welcome drink and amuse bouche as participants get briefed and ready for the session and thereafter it's all about sharpening knife skills, balancing flavours and learning how to perfect some of Sri Lanka's best comfort dishes. Once the knives are down and the meals are plated up, participants can kick back, relax and enjoy the food they whipped up.
Join Mad Curry Skills by Chari and Chef Ranjith on 1st April 2023 at Wild Flowers Restaurant, Pannipitiya for a live cooking workshop you don't want to miss! Only 8 spots left to grab. Tickets are priced at Rs. 10,500/- per person. For more details, visit @madcurryskills_bychari on Instagram.