Café Kai, the premium gourmet baked delights division of Hilton Colombo, announced the launch of its Swiss Rolls in seven flavours; Strawberry, chocolate, banana and caramel, pineapple and coconut, red velvet, coffee and liqueurs. The month-long promotion kicks off on the 15th of September.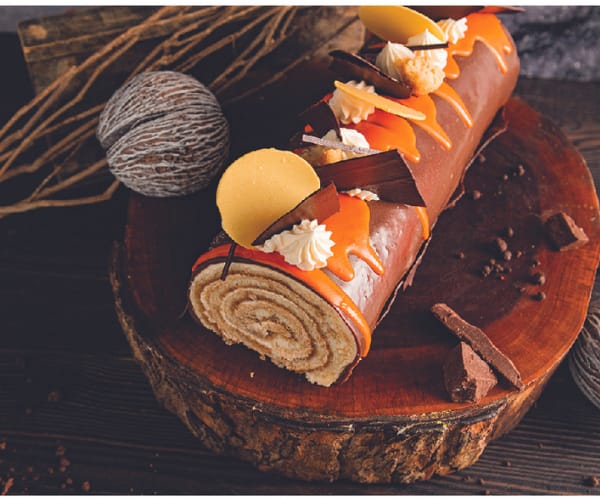 The Classic Strawberry Roll is made with a soft sponge cake filled with strawberry puree and cream covered with
strawberry and vanilla glaze, the Caramel and Banana Roll is vanilla sponge cake filled with caramel, banana and sweet cream, covered with cinnamon glaze the Spiced Pineapple and Coconut Roll is filled with pineapple and cream and glazed with coconut, Kirsch Roll; soft sponge cake filled with cherry mascarpone and sweet cream,
covered with dark chocolate and honey frosting, Coffee and Kahlua Roll filled with espresso cream, and covered with milk chocolate and orange glaze and the Boozy Black Forest Roll; dark sponge cake filled with chocolate cream, kirsch schnapps and marinated cherries, covered with dark chocolate shavings, while the soft Red
Velvet sponge cake is filled with cream cheese, white chocolate and sweet cream, and is covered with rainbow sprinkle-chip frosting, perfect for a special day.